Tomorrowland 2018 announces dates July 20-22 & July 27-29.
Pre-Registration and ticket information for the event begins January 9, 2018.
---
This year, my wallet and I took the plunge to make the trek the famous Tomorrowland in Boom, Belgium. The 2017 theme, Amicorum Spectaculum, blew my mind in how much they incorporated the theme to the main stage.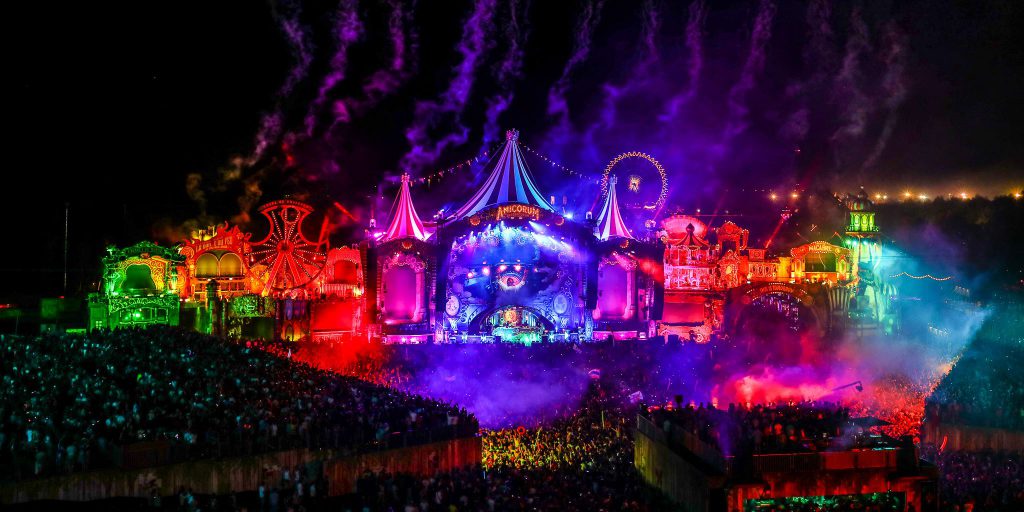 I have never seen a stage that could handle acrobats, cabaret dancers, a cotton candy vendor, and bubbles that were filled with smoke.
My senses ran amok at the event traveling to every single stage and artist possible in the lineup. The event lived up to the theme and hype as one of the best festivals to attend.
Today, Tomorrowland's organizers revealed the new theme for 2018: "The Story of Planaxis."
Based on the quick clip above, you'll notice a music clef redesigned to look like a shell and faint drawings of a squid and seahorse. This year's theme will take attendees on a magical journey under the sea.
Fun Fact: Planaxis refers to a genus of small sea snails.
For those who are looking to attend next year, mark down July 20-22 and/or July 27-29, 2018 and put in your vacation requests as soon as possible.
Ticket information and Pre-Registration begins January 9, 2018, so stay tuned for more updates!
Tomorrowland continues to be one of the most successful festivals in the world as it continues to sell out yearly.
This year's edition of Tomorrowland estimated 400,000 total attendees on both weekends. Roughly, 200,000 attendees were lucky enough to experience the festival and some even went back-to-back weekends for the event.
Make 2018 the year you attend this festival. Start saving your money now so you can experience one of the best parties on the planet
Hope to see you there as we experience "The Story of Planaxis" together.
Relive the Magic of Tomorrowland 2017 by listening to the live sets from Weekend One or Weekend Two.
---
Connect with Tomorrowland on Social Media: