Welcome to The Landing, EDM Identity's weekly post highlighting fresh tracks you may have missed!
---
In each edition of The Landing, we intend to highlight some tracks that have landed in our inbox each week that you may have missed, or perhaps shine a light on new music for you to fall in love with.
This week's edition of The Landing features fresh tracks from Cubicolor, ATLiens, Spencer Brown, Seven Lions, Golf Clap, FISHER, Dateless, and more!
Listen to some of our favorite tunes from this week and past editions in our playlist and read on for more details on the tunes added below!
The Landing || Volume 075
---

Seven Lions reunites with Fiora for a new track that'll have us "Dreamin' "- Lisa
"Days to Come" is one of the quintessential tracks in Seven Lion's discography, so imagine my response when he announced 'Dreamin', a new track with Fiora. I felt like I was dreaming because it was something I wanted to see happen for so long (about six years of waiting). This song features the musical intelligence of Seven Lions and his ability to make an amazing song that features a mixture of both classical and electronic sounds. In listening to their first collaboration to this current work, the growth in musicality for both artists is apparent.
The intro of the track sends ethereal vibes through our ears and into our souls as Fiora's dreamy voice and lyrics wash over us. In the chorus, we got a heady mixture of his drops that get broken up by sounds of the piano and a violin. You can't help but sing along to Fiora saying, "You got me dreamin' ". I love Fiora's nod to "Days to Come" in the lyrics. As the song comes to an end, we are left with a little reprise of Fiora singing in acapella, and the reprise comes with a little hope that these two artists have more songs yet to come. – Lisa
Listen to their newest collaboration on "Dreamin'" on Spotify. 
---

ATLiens unleashes "Exile", a shredded bass tune rippling maniacally through time and space.
Following the release of their Invasion EP, our favorite freeform bass duo ATLiens is back with a vengeance with "Exile". With terrifyingly precise sound design and spacey wobbles flooding the soundscape, this is a track bassheads won't be able to get enough of. The second half of the track is aggressive with its raw fragments of bass chomps and alien snarls, making this an absolute beast of a track.
If you love experimental bass as much as I do, you're not going to want to miss "Exile". Listen to the track today! – Jayce
Stream "Exile" on SoundCloud!
---
ilan Bluestone and Maor Levi's "Will We Remain?" gets a superlative update from none other than Spencer Brown.
Owing to his unmatched ability to add that flawless atmospheric touch to any production, Spencer Brown has quickly become one of the Anjuna family's most beloved artists – and it's not hard to see why. It's no surprise, then, that we are absolutely in love with his take on ilan Bluestone and Maor Levi's hard-hitting club banger "Will We Remain?" featuring the powerful vocals of El Waves. Taking the original and injecting it with elements of neon lights, shimmering ocean waves, and stars shooting through the night sky, Spencer Brown has crafted a production that is, dare I say, even better than the original. – Erin
Download or stream "Will We Remain?" (Spencer Brown Remix) on your favorite platform!
---
Golf Clap gets those booties poppin' on the dance floor with "Shake It"!
Out now on The Banquet Vol. 4 Compilation from Medium Rare Recordings, Golf Clap amp up our summer shenanigans with the sounds of "Shake It". In true house music form, "Shake It" offers up those unpretentious vibes as its pumping rhythm and off-the-wall melody unleashes the euphoria, calling all ravers to get down and dirty on the dance floor! As the perfect choice for a poolside party with friends or for a late night romp under the lasers at your favorite club, "Shake It", will light up any gathering with electrified flair and pure unadulterated fun! – Maria
Stream Golf Clap – "Shake It" on SoundCloud!
---

Cubicolor return with melancholic new single "Counterpart."
The gorgeous "Counterpart" is Cubicolor's first new release since 2016. The opening chords are reminiscent of Radiohead (the "Everything in its Right Place" vibes are strong with this one). Considering the black and red all-caps album art, I don't think that's an accident at all. Full of atmospheric swells and live percussion, the track lifts you into a meditative trance. The outro blends creaky effects and nostalgic bleeps and bloops, making "Counterpart" feel aching and wise beyond its years. – Kayla
Download or stream "Counterpart" on SoundCloud!
---

FISHER drops long-awaited house banger – "Losing It"!
FISHER has done it again, folks! Kicking off with a quick, captivating beat, from the very first second of this track you will be on your feet, moving and grooving, and quite literally "Losing It." After months of hearing this in the sets of FISHER and many other house artists, the day has finally come for this infectious track to be released. The constant percussion, funky beat, and occasional onset of horns all come together to make this one of the most iconic house tracks of the summer. Keeping with his banging house sound of hits like "Ya Kidding" and "Crowd Control," FISHER has added another stellar track to his repertoire with "Losing It." – Grace
Download or stream "Losing It" on SoundCloud!
---

SNBRN triggers all the summer feels with "If I Can't Have You"!
SNBRN is back yet again with a fresh summer banger, out now on Ultra music. After a catchy intro highlighted by Harloe's impressive vocals and some punchy keyboard crescendos, the track breaks down into a groovy surprise of feel-good synths and a terribly addictive hook that had us immediately singing along. We guarantee that this one will have you dancing (or at least finger-tapping) by the time the second chorus swings around. "If I Can't Have You" reaffirms SNBRN's status as the king of summer house, as if it was even ever questioned in the first place. – Sydney
Download or stream "If I Can't Have You" on SoundCloud!
---

Ladies and gentlemen, you can "Relax" now – Dateless is in control!
Australian DJ and producer Dateless is back once again with a new EP, Ear 4 This, released on Armada Subjekt.  The lead track, "Relax," is a proper house banger that invokes a feeling of driving mania that is sure to wreck dance floors across the globe.  The track features a groovin' bass line accented with just the right amount of high hat; the effect is a track that feels like it is always building and layering to create just the right amount of energy. -Tim
Download or stream "Relax" on SoundCloud!
---
Solstice releases new hardstyle track featuring Dani Omega – "Not Enough"
Hardstyle artist Solstice has struck a "chord" with me in his use of up and coming vocalist Dani Omega. Using her melodic and mesmerizing vocals along with the well-placed drops and kicks will make any hardstyle veteran want to dance. The beauty of the vocals and the inclusion of the hardstyle genre is a perfect blend for this track. – Jessica
Download or stream "Not Enough" on Spotify or YouTube!
---

Hippie Sabotage gives out all the feels on the flip of Billie Eilish & Khalid's "LOVELY"
Brothers, Jeff and Kevin Saurer aka Hippie Sabotage bring us all the feels to start off our weekend with a flip of Billie Eilish & Khalid's "Lovely". This flip has everything I want in an electronic track; mesmerizing vocal build ups, ominous piano synths that pull at your heartstrings, solid 808's and kicks all crescendo into some incredible sounding guitar riffs. This is one of those tracks that could bring a person to tears.
These two have worked with some of the best in the music industry a fact that is clearly reflected on tracks such as "Lovely". They were #1 on the Billboards Next Big Sound and have performed with amazing voice talents like Ellie Goulding. – Christopher
Download or stream the flip of "Lovely" on SoundCloud!
---

CVBZ Drops Summer Electro-Pop Tune "2 Gone"!
The debut single off his forthcoming EP dubbed Rivers, CVBZ has given us an electro-pop tune that you can't help but bump along to with the beat. Perfect for those summer drives to the beach, the airy vocals are fitting for the vibe that will keep anyone chilled out during the heatwave that has stretched across the country. Stay tuned for more from CVBZ because he's about to make some serious waves throughout the rest of the year! – Grant
Download or stream "2 Gone" on your favorite platform!
---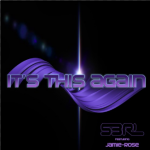 DJ S3RL drops a bangin' UK Hardcore track!
Always down to create music within the range of the harder styles, S3RL once again shows fans that he has the ability and flexibility to not just stick with his typical style. With his latest track "It's This Again" S3RL successfully tries his hand at UK Hardcore. The beat initially starts out very soothing and includes beautiful vocals from Jamie-Rose. Then about one minute in, S3RL seriously turns up the BPM and includes an unexpected "anti-climax" before morphing into that distinctive Happy Hardcore sound that is reminiscent of the late 90s. S3RL absolutely nailed it and I can definitely see this fun and energetic track featured in numerous UK Hardcore setlists. Despite trying a different style, S3RL still stays true to his penchant for incorporating interesting images so I definitely recommend checking out the video as well! – Abisola
Download or stream "It's This Again" on SoundCloud!
---
The return of the album lead single with Cloudchord & Soul Food's "Too Young For Secrets"!
When I discussed the genre of ChillHop in a What We Like article a year ago, I mention how important the label of Chillhop Records is for the genre.  One thing they do so well is set up new talent so elegantly, like the combination of Cloudchord & Soul Food Horns and their debut album in Koi Pond. From the first real single off the album, "Too Young For Secrets," I knew the album was going to be a summertime joy to hear.  Warm brass, smooth guitar licks, and an easy to groove to by the pool or creek bass line all accentuate the sunny mood of the track.  The guitar lines remind me of the ease of jazz smoothness like George Benson's "Breezin'." Ease into this one for a lazy day or a BBQ… its soul food music! – MyStro
Listen to "Too Young For Secrets" on YouTube by clicking here.
---
Getting Lost in the time machine with Lost Language and new remixes of Probspot's "Foreplay".
My my, Ben Lost… every so often you pull some twist and shock me.  Returning to the scene with more remixes of a underground classic Trance track released in 2004.  All three remixes are truly entertaining, and I enjoyed the Chillhawk touch a lot, but the utility and sound of Paul Hawcroft's version is incredible.  With its touches of Acid, a bass line that perfectly reflects the darker undertones of the track, and synth work straight out of Adam K & Soha territory, the track screams "anytime in the night" use.  Whether you're closing the moments of an opening set, rising into peak time, or want to jam it during the end of a night with a bright and meaningful groove, Paul Hawcroft delivers on his remix! – MyStro
Listen to Paul Hawcroft's remix on YouTube by clicking here.
---
Miss out on our weekly social promotion video?  Check it out by clicking below and follow EDM Identity on social media platforms to catch the news early!