Adam K & Soha have come together to continue their legacy of tracks that make you feel the love.
---
Few duos make quite the impact on a sound and scene as Adam Kershen and Soha Radjpost – better known as Adam K & Soha.  The immediate impact of a number of classic remixes (Reflekt's "Need To Feel Love," Kaskade's "4 AM," and Benny Benassi's "Come Fly Away") as well as the always reflective sounds in their originals like "Twilight," "Long Distance," and "Lost In Orbit" left a lasting legacy in the hearts of Progressive House music fans who loved the rise of the genre throughout the 2000's.  Yet, after the release of "Lost In Orbit" in 2013, the duo simply went silent – forging their own creative paths.
After watching the ongoing outpouring of love for their productions – either as remixes or originals – the duo returns working together to create a solid style in the current dance music landscape.  A romp in the remix field with "Never Coming Home" by FWLR ft. Kinley formally cements the duo's return.  Soft pianos and a solid groove with a quirky Electro-tinged pluck strike the ears with a beauty that's lost in many modern productions.  The tension in the track is not stereotypical, and the style is certainly unique.  You can pick up your own copy of the track in all major stores out now.
Stream FWLR feat. KINLEY – Never Coming Home (Adam K & Soha Remix) on SoundCloud:
EDM Identity had the opportunity to discuss a number of issues with the two producers recently, and we've compiled the package into something special below.  So get to know these two gents – personally and professionally – a little bit better in our back and forth Question and Answer session.
---
The studio is where the magic happens.  What's one standout piece of technology you want to integrate into your musical world going forward?
We would love to own a Jupiter 8.  With the lush voicing we're always using in chords, and the fact that there were only a limited amount produced and even fewer left on this planet, the Jupiter would definitely give us an edge at keeping our sound more unique.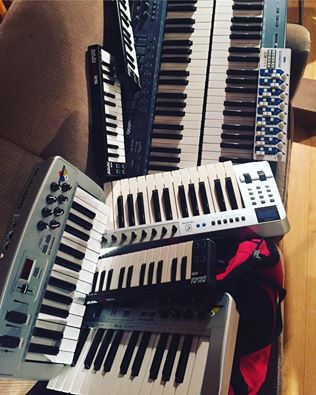 As a duo – what do you find is the greatest strength, and weakness, of working together?
Well, I think the strengths speak for itself… we're a duo and always were meant to be.  We make our best music when we're together.  Having said that, every "relationship" has ups and downs, strengths and weaknesses.  We would say that our weakness is that we're so passionate about what we do, that we're not always willing to compromise our sound, to please the pop world; we're happy doing what we know how to do best, and sometimes that holds us back.
As you've embarked on the new tour, what's been the coolest aspect of traveling together again?  Any specific show standout so far?  Where are you excited to head to in the future?
Well, we rarely traveled together in the past so it's been an entirely new and amazing experience for both of us.  The coolest thing about being on tour together is that all of our set material is filled with original works and remixes. To see dance floors all around the world reacting to live renditions of our classics and tons of new material, it definitely is the "pay day" for us.  We've had people join our shows from far and wide, sometimes driving over 24 hours and flying across the country to attend.  Being their friendly neighbors to the North, Americans have always supported us, loved our music, and been such a special inspiration to the continuation of doing what we love.   Shout out to El Paso, you guys rock hard… almost as hard as our hometown of the "6."
As musicians, you've had the joy of traveling to some major cities around the world.  For you personally, where's one spot you'd like to go, for personal and not work travel?  How come?
Cape-town! Always been a pipe dream of ours! Side note: Soha smokes a pipe by the way… (Laughter)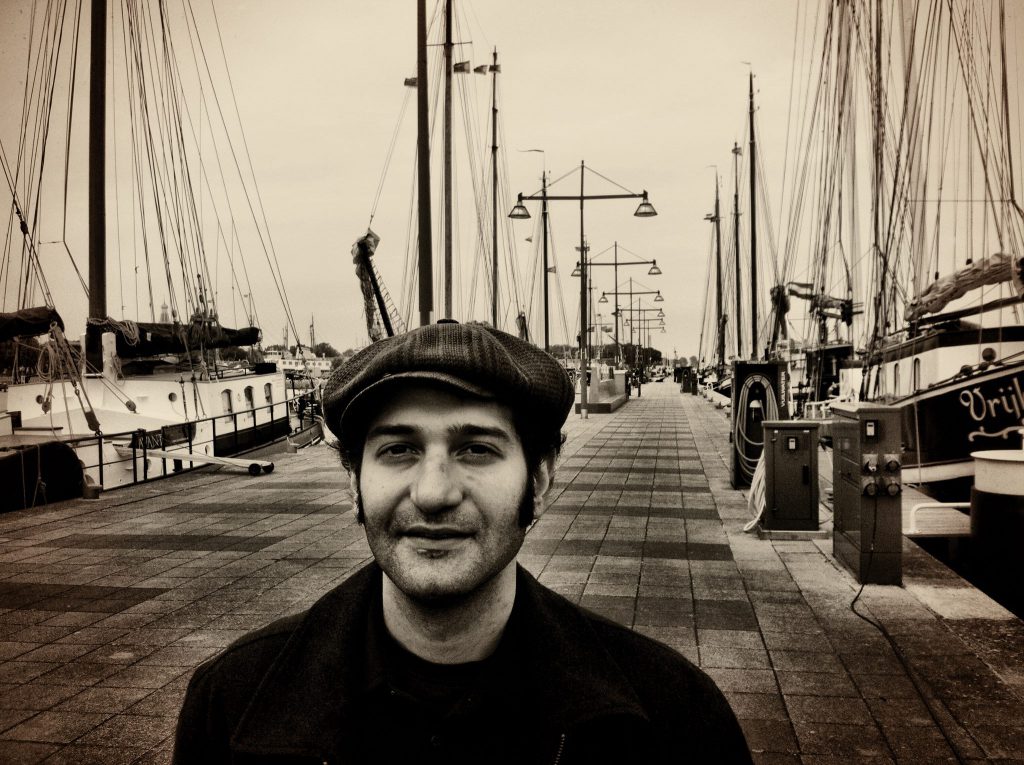 Dance music changed a lot since your tracks made their initial splash.  Who is on your radar as cutting edge right now or who's impressed you the most over the recent years?
As we progress in our journey, we turn to older music, our roots for inspiration. As a famous musician once said, "All the good melodies were already written by guys with wigs-n-stuff."
In short, we don't look at what's happening in music now, we look at how things used to be, and realize that looking inwards as always worked for us.
That's an amazing perspective, and perhaps more fitting of you both as producers.  In that same stem, what track still stands out to you from years back…okay, besides "Twilight"?
(Laughter) There's something special about when Soha plays the harmonica on "Long Distance," mimicking a steam engine "rolling down the track."  Obviously our live renditions of Kaskade's "4AM" and Reflekt's "Need To Feel Love" go off without a hitch.
In the past, you've had some amazing collaborators, such as BT.  Given the opportunity, who is, or perhaps what band, would you love to collaborate with that isn't part of the dance music sphere?
We've always wanted to work with Freddie Mercury but that ship has sailed… David Bowie too! 😀  Focusing on living in the here and now, Sia would be our front-runner… "The Girl I Lost To Cocaine" is forever a classic, and an inspiration for good lyrics and melody.
When people think of Adam K & Soha, they likely think of your style from the mid-2000's.  What challenges your style today?
We've stayed on top of current production techniques, but as we said earlier, all the good formulas were already laid out, and as much as music has progressed, it hasn't changed that much. We're doing the same thing, with new technology, and new collaborative relationships, which always results in a "change" of sound.  Realizing that the power was in the two of us, we'll only get that identical result by working together, so we bring others into the fold to give us a little bit of flavor.
What is unique for you both when performing together, as opposed to performing as individuals?
The energy on stage for the two of us reflects our synergy in the studio.  It's undeniable, and humbling, for us to experience this passion for sounds, rhythms, and melodies together with all of our fans cheering us on.  That moment when one of us looks at the other while we're doing our thing on stage, and that person has a smile cut ear-to-ear, it gives us a special kinship that couldn't be without the duo.
You both have owned active music labels in the past.  What's the greatest challenge of label ownership?
The way the music industry changes every other year because of technology.  You really have to have your ear to the ground, or your label might not be swimming, but syncing.
Now it's time for a quick-fire round!  Given the chance to do something completely outside the music business, what do you think you'd like to do?
Adam: Live in northern Ontario and ride snowmobiles all day
Soha: Travel to study different cultures and their histories
For the fans – what was your awkward first job?
(Laughter)
Soha: Selling Persian rugs for my uncle
Adam: Grocery store cashier… I still remember the code for bananas, 4011 😀
Name the five most important items when traveling?
In no particular order:
Hand sanitizer
Laptops,
Money,
Anti-Nausea medication
Some decent sleeping pills for the plane 😀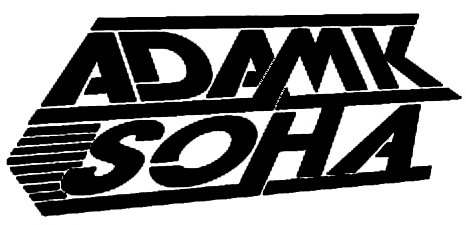 Bravo on the rapid fire! Confession couch time – what's one of the biggest pitfalls of working in music?  What's the most frustrating aspect of the industry for each of you?
People owe us a TON of money… that we'll never see…  We've come from dark places and found light in the music industry, but realized that people are more crooked in the music industry than the sub-cultures from which we came.  The music industry is filled with a bunch of hopeful artists, and a mob of angry vultures to prey on them.  A lot of people try, and most fail, probably because they try for the wrong reasons.  Separating those people from the talent has always been a challenge for us, and quite annoying.  We don't like to see talentless people flying above the radar.
Do you have 5 tips you could give an aspiring producer who's new to the market and just starting to hone his craft?
In no order again:
Make the music you love
Don't care about what people think about you,
Don't let anything get in the way of your moral compass,
Always respect those that inspire you
Never piss on people on the way up the ladder; you always have to walk down it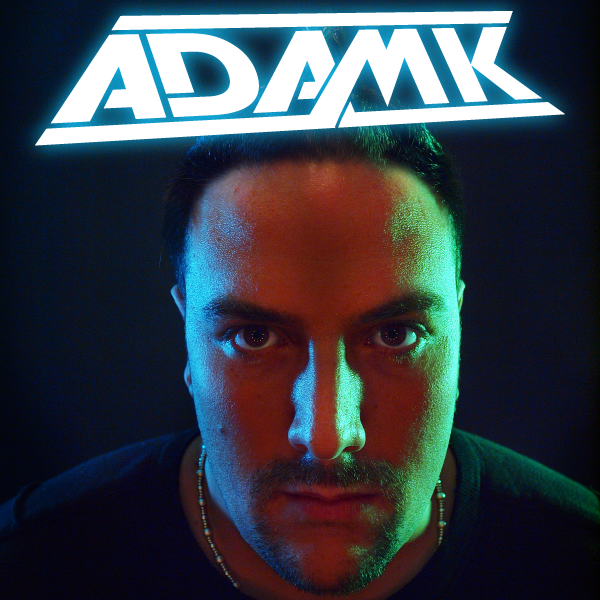 Any saved round/final comments?
We just wanted to take the time to say how special it is for us to be back working together, interacting with our fans and making new ones.  We have lots of stuff to give back to the people who have given us their ears for so many years including limited edition vinyl copies of Reflekt, Twilight and some other classics that we're going to give away on our socials and lots of new music.  For the fans: Going back on the road, we didn't realize how much an impact we had on people's lives growing up, and that gives us the reason… the only one we need… to keep chugging along.  Thank you for your support and continued love!
---
We want to give a special thank you from EDM Identity to Adam & Soha for taking the time to sit with us to discuss these topics.  It was a blast to look behind the curtain, and peek into their collective spirit as they continue to tour and celebrate working together.  Seeing the fire for their path forward, the excitement to bring their flavor to new ears and old is great.
What are your thoughts on the dynamic duo from Canada working to invigorate Progressive House again?  Are you on the lookout for some sweet swag in the future?  Are you hopeful about your prospects for future greatness seeing these two rise from the basics of everyday work to become the creative force there are?  We'd love to see your feedback and comments below!
---
If you'd like to follow Adam K & Soha, check out the social links below:
Adam K
Facebook | SoundCloud | YouTube | Label – Hotbox Digital
Soha
Facebook | SoundCloud | YouTube | Label – Radj Music
Adam K & Soha