Working with Kundo and London Thor to bring listeners another emotion-packed tune, tyDi's "Please Stay" tugs directly are your heartstrings. 
---
If it wasn't clear enough already that tyDi is set on producing some tunes that break down barriers and hit you right in the feels, his most recent release "Please Stay" should be enough proof. Out today on his label Global Soundsystem, this collaborative tune with newly signed artist Kundo features a dynamic future bass sound that will have you swaying along with beat while losing yourself on the rollercoaster of emotion.
As one of the vocalists that tyDi has worked with previously, London Thor has once again pulled out all the stops when belting out the emotion-filled lyrics on "Please Stay". Having recently been featured on "Did You Know?" off Collide, it was fantastic to hear her voice over this stunning melodic beat. Read tyDi's thoughts on the release, listen to the track, and sing along with the lyrics to the tune below!
"I relaunched my record label Global Soundsystem full time to finally bring on new up and coming talent who deserve to be heard. Kundo won a remix contest that I hosted recently and I was so impressed with his talent that I immediately signed him! Same goes for London, she's such an incredibly talented singer that I heard on a Gareth Emery track and said I had to work with her"

– tyDi
Stream tyDi & Kundo – Please Stay (Ft. London Thor) on Spotify:
Grab "Please Stay" on your favorite platform today!
---
tyDi & Kundo – Please Stay (Ft. London Thor) – Lyrics:
Are you sleeping much these days Cause I'm lonely in our bed
In the sweatshirt that you gave me I wish I just had you instead
I only order whiskey
To remember how you taste
I keep your picture in my room So I don't forget your face
Please stay
In my mind in my memories
If I'm ok
The further you are away from me
Where do you go
If I don't love you anymore
Where do I put you
If you're not who I'm broken for Heal
Fade
Break
Stay
I'll never lose you
I won't forget you
If you're my permanent heartbreak
And I try to stay away
From the places we would go
But I always find myself back there And it feels like I'm back home
I'm not the type to hold on tightly
If you didn't want to stay
So I let you turn around
But now your ghost can't walk away
Please stay
I'm my mind my memories
I don't want to be ok
And watch you fade away from me.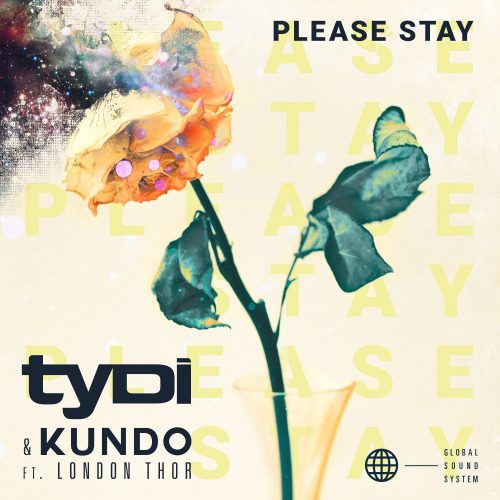 ---
Follow tyDi on Social Media:
Website | Facebook | Twitter | Instagram | SoundCloud
Follow Kundo on Social Media: