Learn more about house music DJ Michael Bricker who is quickly rising to the top of the scene with sets at EDC Las Vegas and more!
---
Based out of San Francisco, Michael Bricker has been on a serious rise in the scene over the past few years and has shown no signs of slowing down anytime soon. Starting his career as a house party DJ and initially spinning under the alias D-Bryk, his sets have drawn influence from a variety of genres ranging from house to electro, with a touch of trance as well.
Gaining some serious momentum in 2018, this year has already seen him take the stage at events like Crush SF and even a performance on the Wench Art Car at EDC Las Vegas! Most recently played in direct support of Alesso at the Bill Graham Civic Auditorium for a set of monumental proportions at the iconic venue. As if his live sets aren't highly curated enough, Michael has also launched The Brick House Radio Show, which allows him to curate sounds from artists local to the Bay Area while also showing who he is tuned into as well.
Looking to get some more insight from Michael, we sat down for a chat to explore his beginnings as a DJ, what his aspirations are as an artist, playing EDC Las Vegas this year, and so much more. Listen to his exclusive guest mix that was recorded live from the Alesso show at Bill Graham Civic Auditorium below and read on for our chat with this rising star today!
Stream EDMID Guest Mix 121 || Michael Bricker on Mixcloud:
---
What were your initial influences in becoming a DJ and was there a moment you decided you wanted to pursue a career in electronic music?
I started making mixes back in 2010 which was about 6 months after getting into electronic music with influences from progressive, house, trance and electro artists. I was tired of having to manually skip these parts so I began to mix cutting in and out of songs before I even knew what beatmatching was. As a listener, I felt that some of the mixes weren't as energetic compared to some live mixes so that's where the inspiration started from. From there, my passion to become a DJ grew started with my own basic Numark OmniControl controller to perform for other people at parties.
Looking back, there was a turning point where I wanted to really pursue this more than just a house party DJ. At the time, I had a girlfriend who was not as supportive of my new aspiration to become a DJ which slowly came to an end because clearly I chose music and to continue on with my career as a DJ.
Aside from your work behind the decks you also produce a radio show dubbed Brick House Radio. What goes into your track selection for the broadcast?
I'm glad you asked! San Francisco's Bay Area has some of the best underground house music brewing into the limelight right now. With Brick House Radio, I try to highlight some of the local talent whose tracks I think are brick solid as they have supported me, helped me grow, and it is one way I can give back to the local scene.
In addition to that, The Brick House Radio incorporates all things house & techno because it really follows with my mood and what I think is great music. When playing live, I really take in account the crowd and the journey I want to deliver which depends on many factors such as the set time and energy on the dancefloor. My goal is always to keep the party alive and going which is why I really love to toss in some throwbacks too. 🙂
Brick House Radio is now able to be downloaded and streamed on Apple's Podcast App as well as my SoundCloud page. I am very very excited for this and will be doing the main launch of this news alongside a special 2-hour episode next week!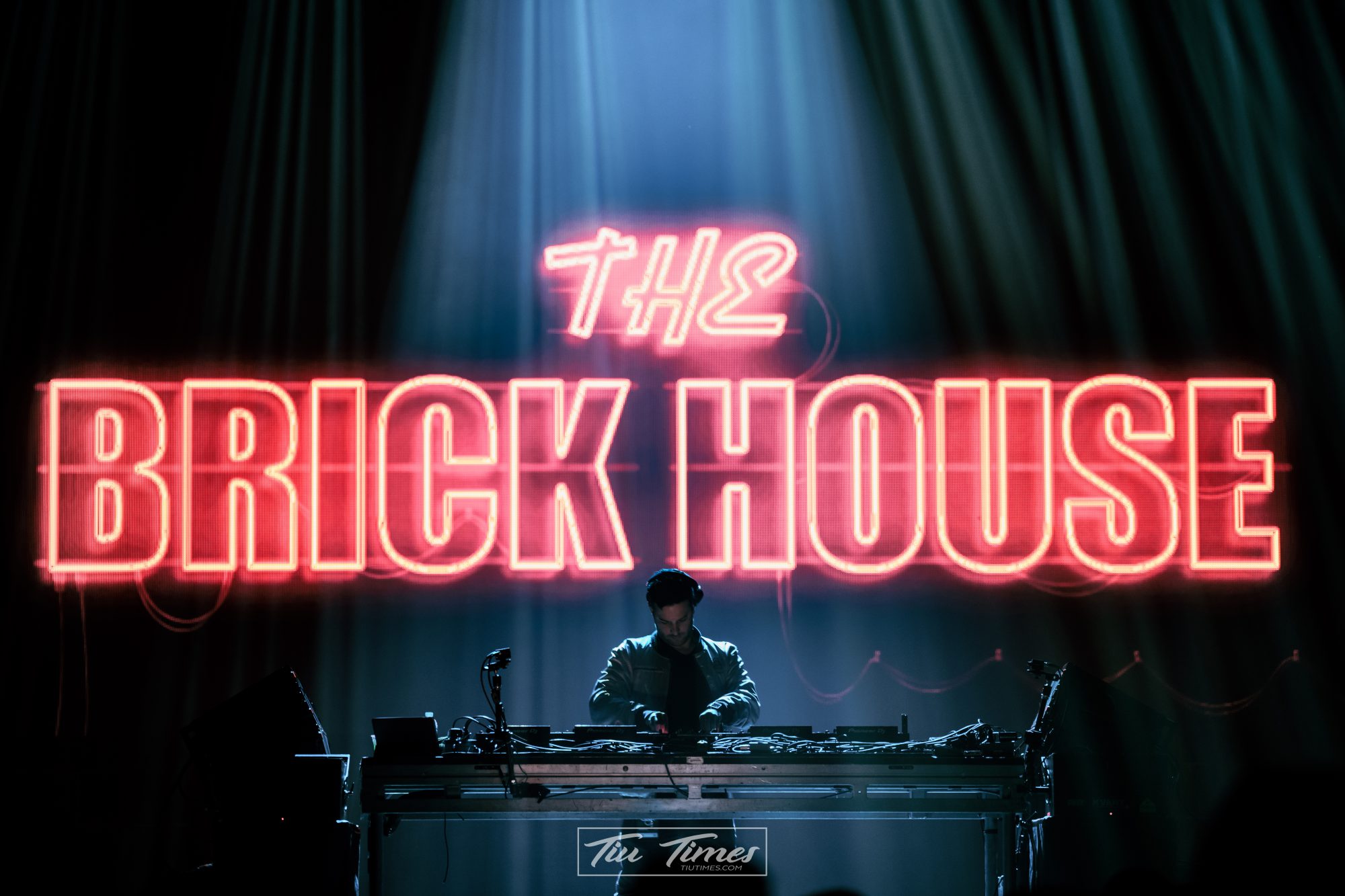 You recently took the stage to open for Alesso when he came to San Francisco! What has it been like to get the support of major artists like him?
The feeling really is incredible. For me, it was my biggest crowd I have ever played for and Alesso has been a huge inspiration of mine. When I was being asked to open for Alesso at a sold-out show at Bill Graham Civic Auditorium I was initially shocked and at the same time felt a huge honor to open the night.
I've played at this venue before, but this time it was totally different as I was playing in a unique booth right in front of the crowd and was direct support instead of an opener for a multi-artist lineup. Another part that makes this show and venue so special is that it is my home. The San Francisco Bay Area!
This year at EDCLV you also played on the Wench Art Car! What was that experience like and how did you prepare for that set?
Now that is a story! I am so thankful to have played my first Insomniac festival after attending the previous six years as a fan of EDC to watch all of my favorite DJ's. From the moment I walked through the doors at my first EDC, one of my dreams was to play there one day.
Playing on the Wench Art Car was a fun and I initially thought I was playing earlier for one hour, but when the final set times got confirmed, I was stunned. I was given a two-hour set during prime time on Friday night when the fireworks would go off across the entire Las Vegas Motor Speedway.
There were also some unexpected complications as the Wench Art Car moves! While I certainly know the art cars can be mobile, you don't always see them driving around EDC traversing through the crowd. There was a parade of nearly all the art cars and it was supposed to end just as my set was going to start. However, the parade started over an hour late so I had to hop on and play the first hour of my set as part of the parade!
The ship was rocking and I mean that quite literally. The music was bumping and the art car that looked like a small sea ship was swaying around as me and a few of my friends were on it. It was an interesting challenge to entice people to the stage as I was moving so I mostly played for myself and my friends that first hour. By the time the second hour came around, I was fixed in my spot near Neon Garden and went hard with the energy and grooves I brought. I'm not sure if I will release this set as it will probably remain as "you had to be there" moments.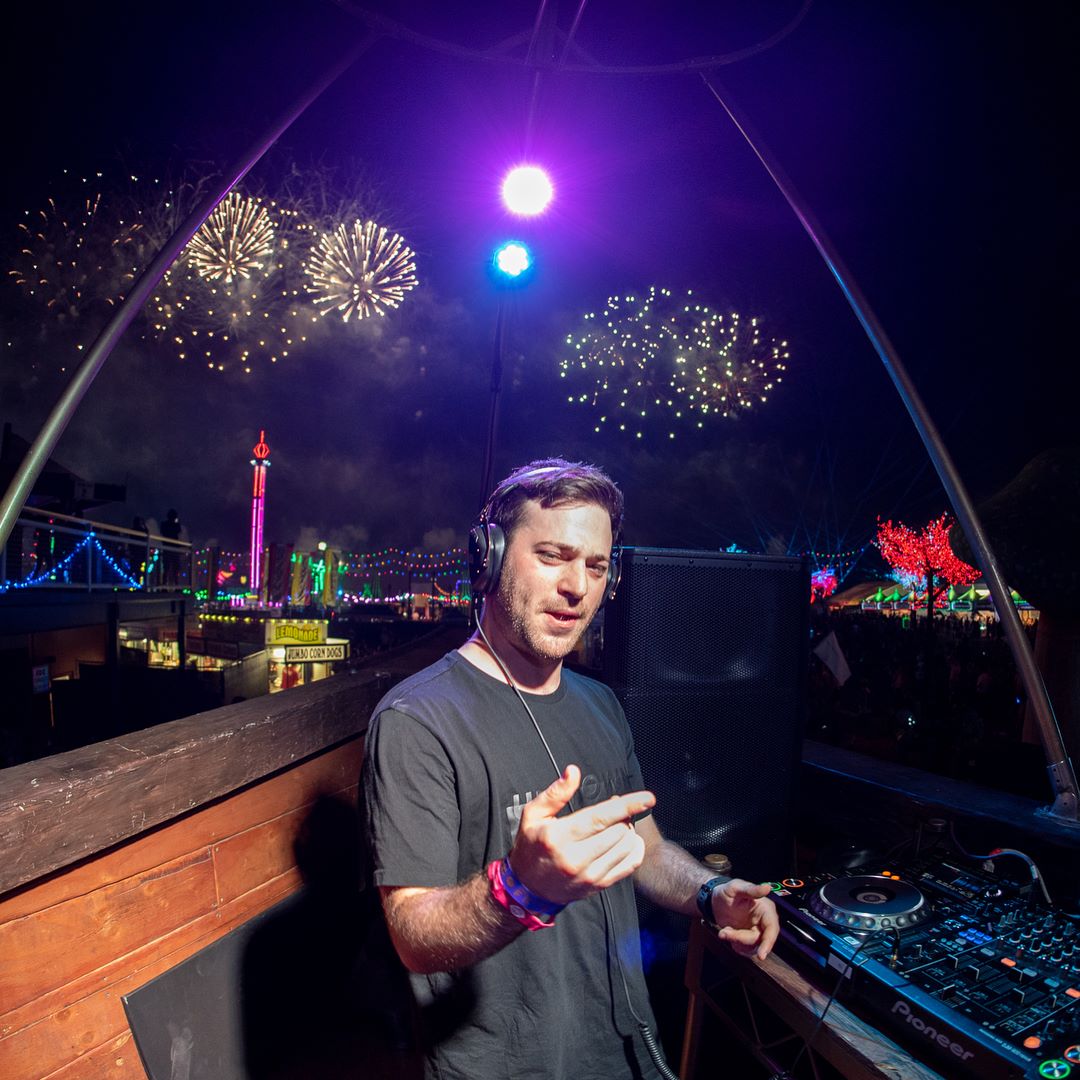 As a rising artist in the scene, what has been your biggest struggle so far?
My biggest struggle so far is balancing my DJ life with my work, school, and life. I am no longer in school, but when I was it was hard to commit fully to both during that time, but I made it happen somehow. Right now, I'm finally one of the top local DJ's in the Bay Area so earning my respect and reputation was a struggle when climbing up the ladder. One day I want to just focus on the musical aspect of my life, but for now, I am happy to grind and pay my dues. I'll continue to work hard every day to make my dreams come true.
How do you feel the scene up in NorCal stacks up to other major electronic music regions like LA, NY, and Miami?
BAY AREAAAAAA is where it's at! We have a massively diverse scene up here. It dives down into every subgenre you can think of and there are events and facets for it all. Some are more prominent than others, but there is something for everyone here. I have not been to New York or Miami, but I really hope to go there soon and see it for myself. I would love a chance to bring that San Francisco House Music flavor to other regions of the country and world!
If you could go b2b with any artist, who would it be and why?
That really is a tough question for me to answer. Most people who know me would expect for me to immediately shout out my favorite artist, Eric Prydz, but our mixing styles are very different. I know that I like to adjust and play different styles which also require different mixing techniques, but Eric is just a master at work. I wouldn't want to disturb the mastery that ensues when he performs.

If I had to pick just one artist to go b2b with, just one, it would be Kryder. I love the flavor of house music he brings to the table week after week in Kryteria Radio and in every set of his I have seen. I feel like we strive for the same energy in our sets, radio shows, and have the flexibility in taste to adjust our style to the vibe of the party. I'm sure we'd deliver the best for whatever room we play!
Where is a dream venue that you wish you could play in the future?
I couldn't pick one as it's a tie for Tomorrowland in Belgium and Hï Ibiza. I have seen photos and videos of Tomorrowland for years. I think I've watched their live stream every year since 2011 longing to go to the festival overseas.
For Ibiza, I am in awe of the production from the main Ibiza clubs, but Eric Prydz has his residency at Hï Ibiza and that production is next level. Funny enough, 2018 is the year I will make both of these things happen, but as a fan. I am traveling to Tomorrowland Weekend 2 for my birthday weekend and will see be sure to see Eric Prydz, Camelphat, Cristoph, and Solardo at Hï! Just before this, I will be at Tomorrowland and I cannot wait for this dream to come true.
Finally, where is your favorite place to grab a bite to eat in the Bay Area?
This is probably the most difficult question of the interview to answer! The first place that comes to mind is In N Out Burger as it is clearly the superior fast-food chain burger in the country, despite what people on the east coast seem to believe. However, I'd have to go with Amato's Cheesesteaks in San José, California. I grew up not too far from Amato's and whenever I go back home that place is a go-to amongst places to grab food for my family and I. The portions are great and so is the food!
---
Follow Michael Bricker on Social Media:
Facebook | Twitter | Instagram | SoundCloud