Insomniac's Crush set out to bring heavy bass and love-filled vibes to San Francisco last month in celebration of Valentine's Day!
---
The annual Valentine's Day-themed Insomniac event in San Francisco, Crush, returned to the Bill Graham Civic Auditorium on February 17 for a night celebrating the relationships we've formed through the electronic dance music community. Whether you came to the event solo, with your significant other, or squad, Crush SF promised to unite all to the sounds of Flosstradamus, Ghastly, K?D, Yultron, Ducky, Virtu, and Michael Bricker.
Bill Graham Civic Auditorium hosts the vast majority of 18+ electronic dance music events in San Francisco. It seems like every week an event is announced or happening at the venue and it's no secret that San Francisco will jump on any event no matter how odd the lineup may be, a testament to the sheer demand.
When Insomniac Events announced the lineups for Crush across the country, I didn't really feel that they were cohesive with the theme.
The most conflicting of these artists hands down was Crush Arizona's booking of Carnage and Kaskade, I'm not really sure how those to flow together. On the Crush SF lineup, I found Ducky to be an interesting addition as she's known for her blend of hardcore and hardstyle. Her sound doesn't quite flow into the more trap and bass heavy artists billed after her and the entire lineup seemed to have a wonky flow to it.
If I was to choose the ideal lineup for Crush SF, I would try to incorporate artists who had tracks that revolved around love and friendship.
Valentine's Day, after all, is about spending time with that special someone or trying to woo your crush. Although I enjoy trap and bass music, they're not genres that bring the feels, rather the complete opposite as it tends to be more aggressive and abrasive. Artists with more of a house and trance background would make more sense given Crush's namesake and branding.
Kaskade, who was booked for Crush AZ, is one of those artists who have tracks that want you to hold your loved ones and maybe even sing along. Some artists I could also see playing Crush and fitting the vibe would be Andrew Rayel, Gareth Emery, Porter Robinson, Galantis, Illenium, and Gryffin. The heart-infused production elements would make more sense for these artists and hopefully, next year's edition of Crush SF has a bit different curation lineup-wise.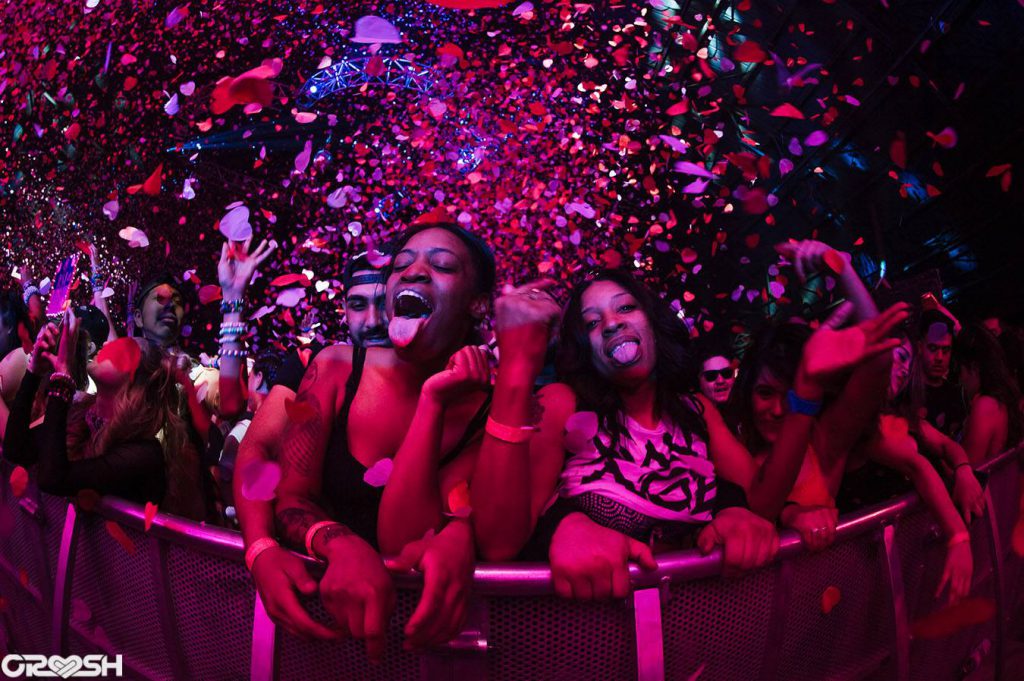 As usual, Bill Graham Civic Auditorium did a great job with crowd control as the security lines were moving at a fast and steady pace.
From what I saw there didn't seem to be any conflicts at the entrance or within the venue. I also applaud the implementation of Plur Angels and medical staff working the event who had their work cut out for them once the doors opened. It seemed as if the crowd had gone a little "too hard" at the beginning of the night. I understand that it's the weekend, but its frustrating to me that many people don't seem to know their limit.
This could be one of the reasons why the crowd didn't seem to be moving much on the dancefloor throughout the night. Maybe for the next event, Insomniac could bring in their Ground Control team in order to help people get up and dance, and assist those who are afraid to ask for help for themselves or their friends.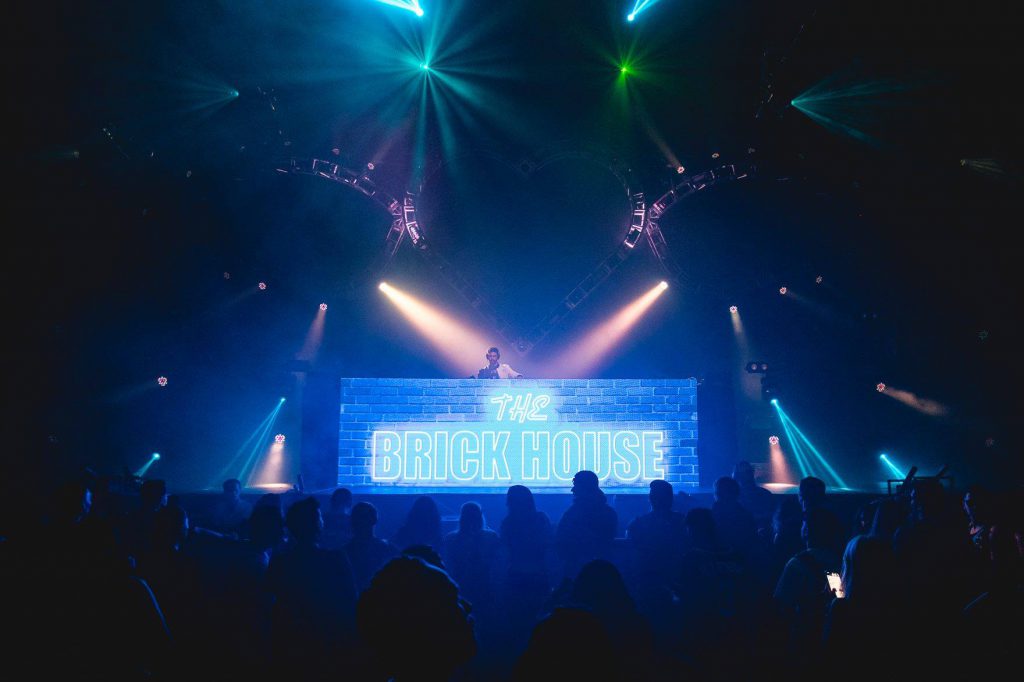 Moving on to the most important aspect of the night, the music!
Starting off the night was San Francisco local house DJ, Michael Bricker, who warmed up the audience by including many tracks in his set that were reminiscent of the feelings felt when in love. Check out his set on SoundCloud for a taste of the evening!
Next up was Los Angeles' Virtu, who played a solid future bass and trap set, which then lead into the kawaii Ducky.
Supported by Skrillex's Nest HQ and playing the upcoming HDYFEST at Red Rocks, Ducky's high energy set blended her love for hardcore along with recognizable hardstyle songs from Da Tweekaz. Next up was my second favorite set by Yultron, who threw it back to my "emo days" by playing a remix of a track by A Day To Remember.
I don't recall the exact song, but it was off of A Day To Remember's album What Separates Me From You. My friends and I were so stoked and were jumping around all crazy. I was able to briefly chat with Yultron and he mentioned that he sold out of all his sushi shirts that night, so props to him and definitely catch his set at EDC Las Vegas this year!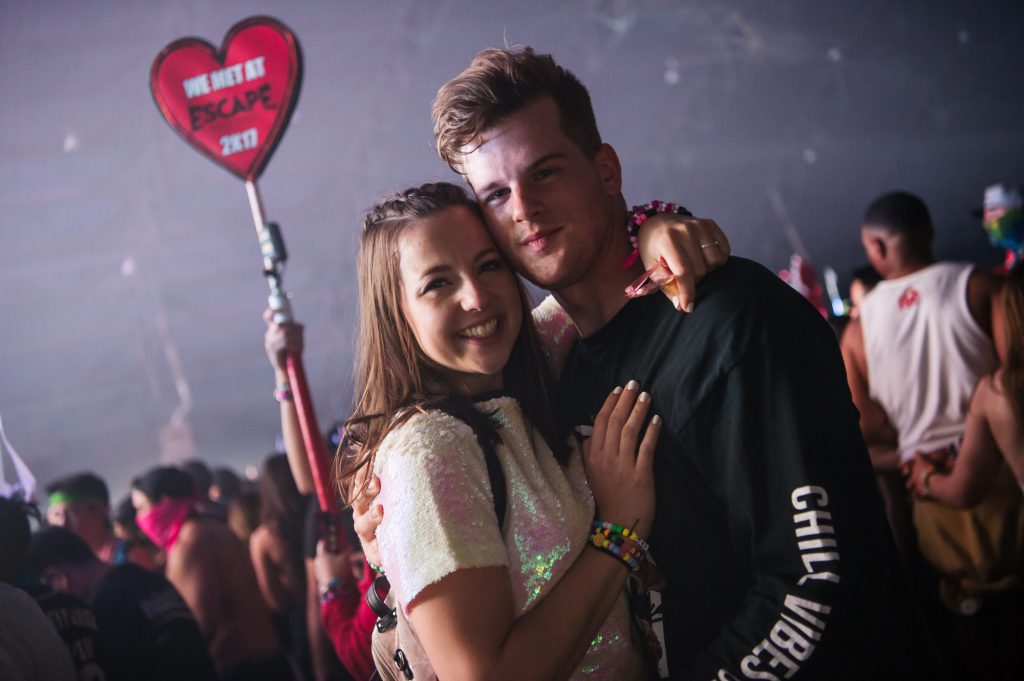 Although K?D's set was one of the sets I was most looking forward to at Crush SF, I ended up being somewhat disappointed.
K?D only played maybe 15 minutes of his own music and instead of playing his dark tunes, he ended up mixing in two Calvin Harris songs, which definitely put a question mark over my head. I hope the next time I see him he'll play a darker, less mainstream set.
Hands down my favorite set of the night came from the ghost with the most, Ghastly. He really got the crowd moving and even mixed in a little hardstyle into his set. It seemed as though his energy on stage was almost infectious and it definitely left a lasting impression.
Closing out the night was none other than Flosstradamus, who is now only Kurt as Josh split off to form Yehme2. As a huge fan of Floss, I felt that something was lacking. Rather than a heavy and aggressive trap set Flosstradamus is known for, he played a lighter set, which was only redeemed by the fact that he ended with Bay Area slaps from Mac Dre and other hometown heroes.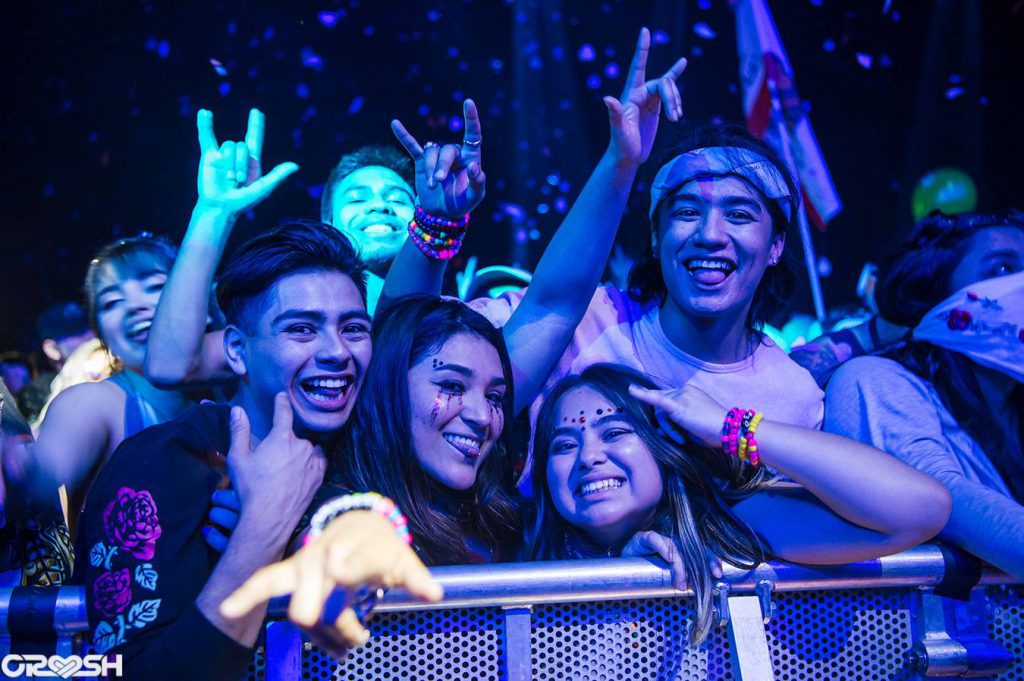 While this may not have been my favorite Insomniac hosted event, I still had a great time with my friends at Crush SF this year.
We enjoyed hanging out and dancing and there were definitely some highlights musically by way of Yultron and Ghastly. In the future, I really hope that Insomniac takes a different approach when it comes to which artists play this festival though. Crush's lineup could be maximized with artists that bring vibes and styles of music that fit the theme a bit better. Regardless, if you're looking for an event to spend with your rave bae in San Francisco, Crush is definitely the right event for you!
---
Connect with Crush on Social Media: