KhoMha sat down to chat about his recent releases on Armada Music and traveling through Asia prior to his set at Avalon Hollywood last month.
---
Hailing from Colombia and rising through the ranks of the Trance scene with recent releases on Armada Music is renowned artist KhoMha. Bringing his style of trance that features uplifting melodies and banging drops to speakers around the world, he's also a killer DJ behind the decks as well.
His resume of live performances is also very impressive as KhoMha has played some of the biggest festivals in the world that include, Dreamstate SoCal, Tomorrowland, Transmission, ASOT, and more. Recently wrapping up his Asia Tour, he headed back to Los Angeles to take the stage at Avalon Hollywood.
As the Hollywood sky darkened, the venue filled in with anxious fans to hear his signature trance style, and it was time for KhoMha to take the stage. Playing an incredible set, he took fans on a journey through trance and when it was over we were dying for more. Afterward, KhoMha was kind enough to sit down to talk about his latest productions, thoughts on his tour in Asia, and more.
Watch our recap of KhoMha's night at Avalon Hollywood on YouTube:
---
KhoMha my man! Welcome to Los Angeles. You're playing out here tonight at your favorite venue, Avalon Hollywood. How are you feeling about the show tonight?
First off, I wanna say how thankful I am to be here in Los Angeles playing at my favorite venue, and a big thank you to EDM Identity for giving me the chance to meet some of the fans before the show.
For tonight I am very excited! I have always loved the LA Trance crowd and they never let me down. I have lots of new music for the fans tonight, as well as debuting here on the west coast my some new tracks from my EP Elementos. Its gonna be a night to remember.
We've been watching your socials and you've been all over the place and just got back from Asia after a few shows out there. How was your trip and how did the crowd react to your massive sound?
Asia was amazing! I couldn't believe the energy people have out there. Although it was a long flight, it was worth playing for all the people out there. I had lots of fun, I visited different places, did the tourist thing with what time I had. But I can say the Trance scene is strong and getting stronger and I can't wait to go back.
I had the opportunity to play a back to back set with Gareth Emery who is also a big name in the trance world. It was the highlight of my night, the best part is that Gareth and I were able to chat a bit after the show and share stores and concept ideas. He is a very great guy.
You've had one heck of a year so far, putting tracks through Armada with your latest release "Tierra" as well as "Exodus". Can you tell us about your new EP Elementos and what was the process for you to create it?
Each Elementos track has its own style. My concept was that I wanted to have that feeling with the melody trying my best to make the melody deep making you feel like you're in space. As for "Exodus" which is the outro, once you hear that track you will feel like it's the end of the world. It's definitely very dark and heavy strong melodies.
My selection process for these tracks to be on Elementos came from a concept that I wanted to do something for my fans, I wanted to have a diversity of all kinds of sounds for them that's more energetic and something that I hope they will enjoy
I can also say that coming from a long way like Colombia, In my country, EDM has not really made it big there but I'm in the process of changing that. I feel a great honor to raise my country's flag proud, as well as help young inspiring Latin producers to master their art and help as much as I can. I've been blessed with a great opportunity and I want others to have the same. As for myself every day is a step forward in achieving things I want to do in my career and moving forward.
Speaking of big guys, Armin has played a lot of your tracks during his live sets. As your mentor, what does it mean to you to hear your tracks played out by the boss man?
It is such a huge honor to have the boss of Armada Music, my mentor Armin Van Buuren, playing my tracks at some of the biggest festivals in the world. By far Armin Van Buuren is pioneers in trance scene and I am very grateful to be given the opportunity by him and his team.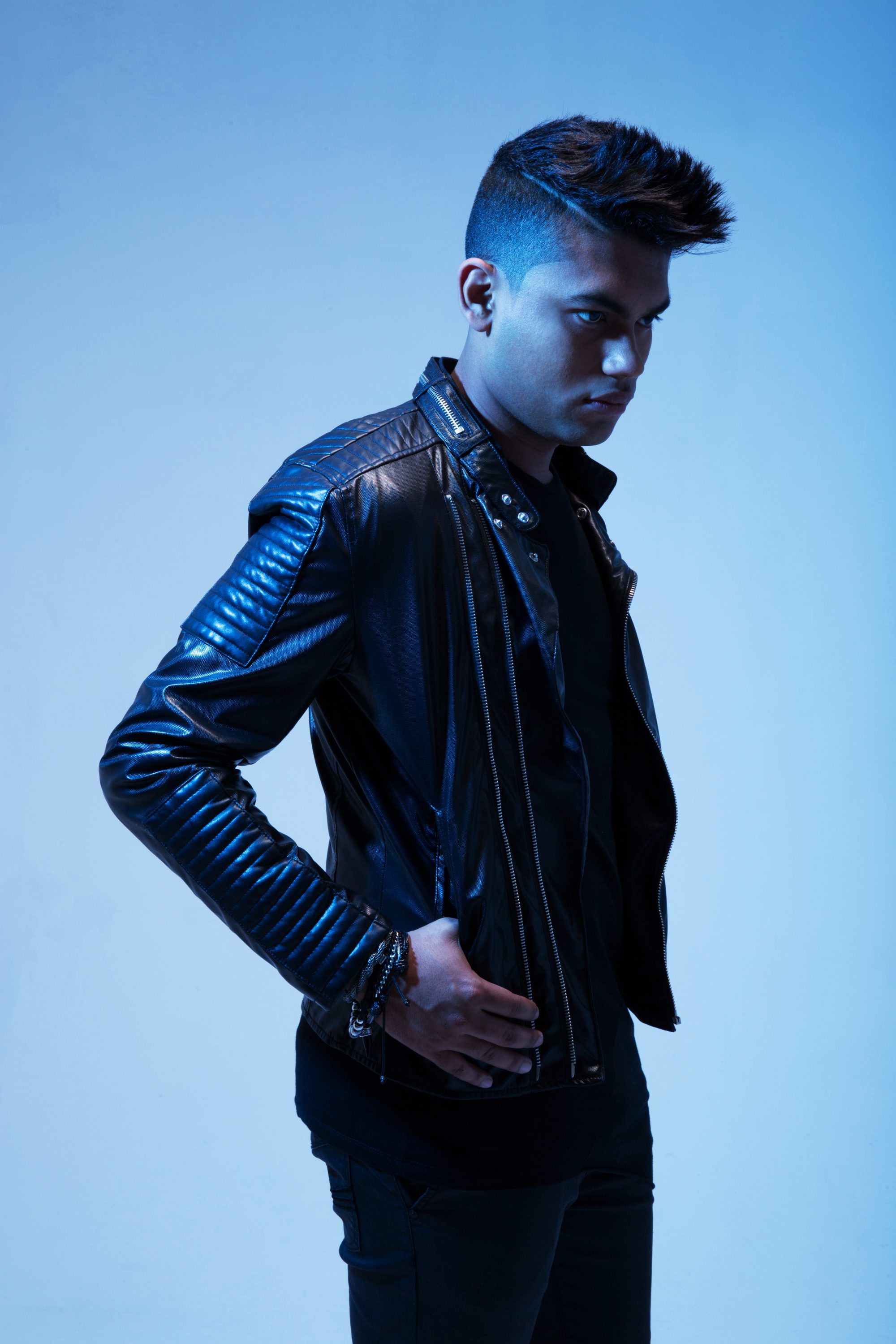 Alright, time to get serious without giving much away what else do you have in store for us in 2018? Any hints that you can give us to relay to your fans?
All I can say with giving too much away is that I am gonna be making some big changes in sound and production. It's gonna be big great change. I have lots of tracks that I will continue to release soon off Armada Music, and without saying too much a possible album is coming soon!
Last but not least before we let you go, are there any messages to your fans and everyone following you all over the world you'd like to share?
Stay tuned because great things are coming! I want to thank you all of my fans and supporters that have continued to follow me and my music and I promise I won't disappoint. I promise to you all I got something great coming for you! And a big thank you to EDM Identity for this great interview and meet and greet as well! Hope to catch you guys at my shows! Much love.
---
Connect with KhoMha on Social Media:
Facebook | Twitter | Instagram | SoundCloud