Above & Beyond have released the venue and artists that will be joining them for ABGT300 in Hong Kong this September!
---
Back in May, Above & Beyond announced that they would be taking their milestone ABGT300 show to Hong Kong, bringing the Group Therapy vibes to the Asian Continent. Though a lineup and venue hadn't been announced, many die-hard Anjuna Family members punched their tickets and purchased their flights knowing that another monumental show was in the works.
Today, the questions about who will be taking the stage at ABGT300 and where the event will take place have been answered. Playing host to the show on September 29 is Hong Kong's AsiaWorld-Expo which is situated right next to their international airport making it easier than ever to attend this event. With multiple hotels close by, we suggest booking them today if that's where you plan on staying!
So who will be providing the soundtrack for the night at ABGT300 outside of Above & Beyond? The lineup that was announced today includes Andrew Bayer, Ben Böhmer, GRUM, Ilan Bluestone, and Spencer Brown. These artists offer up some of the best sounds coming from both Anjunabeats and Anjunadeep and will surely make this night an unforgettable one.
Tickets are available for purchase today via ABGT300.com, lock yours in now so you can save on your trans-pacific flight. Will you be heading to this show? Let us know in the comments!
For those who can't make the trip, ABGT300 will be live streamed in its entirety once again, so stay tuned for details on the lineup and more as they surface!
Watch the ABGT300 Lineup Video on YouTube:
---
ABGT300 – Essential Info:
Date: Saturday, September 29, 2018
Ages: 18+
Hours: 4 pm to 12 am
Venue Address: Airport Expo Blvd, Chek Lap Kok, Hong Kong
Tickets: Purchase HERE
Facebook Event Page: RSVP HERE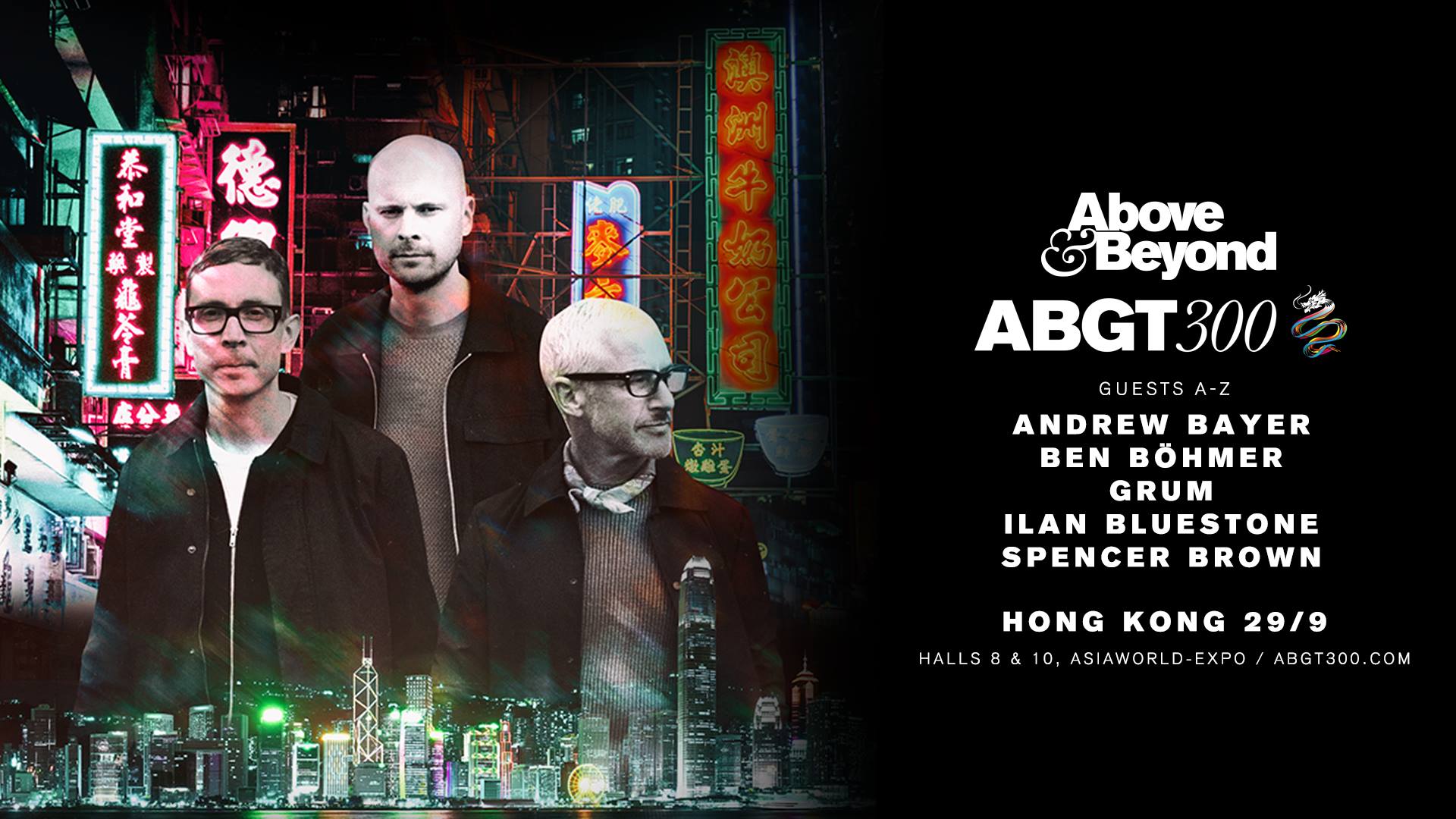 ---
Connect with Above & Beyond:
Website | Facebook | Twitter | Instagram | SoundCloud | YouTube