It seemed as if I had stepped into a perfect dream that slipped by in a flash, leaving spectacular memories that will forever remain suspended in time. This is my Dreamstate SoCal 2017 experience…
---
Dreamstate SoCal will always be a place that I call home. From the very first event that took place at the NOS Events Center back in 2015, I have been hooked. As an avid trance fan and someone who takes their trance experience very seriously, I was shaken to the core when Insomniac announced that they would be unleashing their new festival concept: a two-day trance gathering boasting the best artists that the industry could offer up.
The last three years have culminated in three very beautiful yet different experiences for me as what began as a one stage extravaganza has morphed into the four-stage massive. Today, it is bringing a vast array of vibes both good and bad, next level performances that created intense spiritual moments, mind-blowing production facelifts that rival some of the biggest events on the planet, and yes, a few minor flubs that are to be expected when delivering an event of this caliber.
But, as I close my eyes and look back on my Dreamstate SoCal 2017 experience, all I can do is get lost in the sweet memories as for two days my world was flipped upside down.
Relive the Dreamstate SoCal experience with livesets from the weekend!
---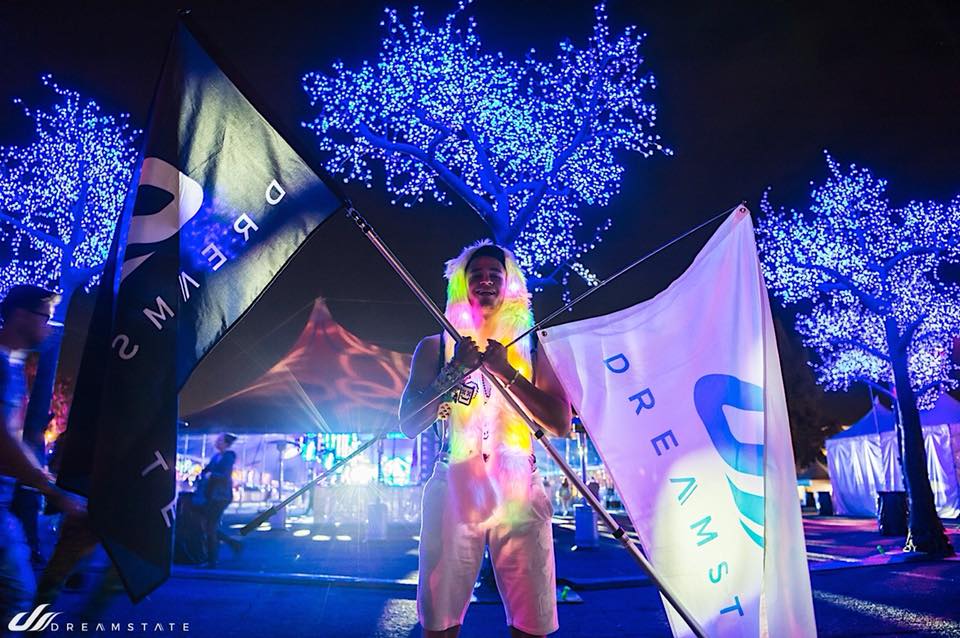 First impressions are everything.
Before I dive into all the wonderful things about Dreamstate, I have to highlight a particular issue that arose when first arriving at the venue. Right away, I knew that this experience was going to be a little different from what I was used to as this year we had to go to the on-site box office to check in.
After grabbing my ticket, I stood in the general admission line, and when the gates finally opened to the event, the line crawled at a snail's pace. It took about an hour to get through the security checkpoints and by then the first acts were wrapping up their sets. When talking to friends later in the evening it was brought to my attention that some people were stuck in line for over two hours. A massive disappointment when all you want to do is get in and dance!
In hindsight, I appreciate all of the extra security attention considering the state of the world these days but I remember thinking it would make so much more sense if they would start allowing guests through the security gates before the first sets kicked off. In true Insomniac fashion, our concerns were addressed and on day two, they allowed the checks to begin about a half hour before the event began. So, major kudos to fixing an issue that left a lot of concertgoers less than pleased.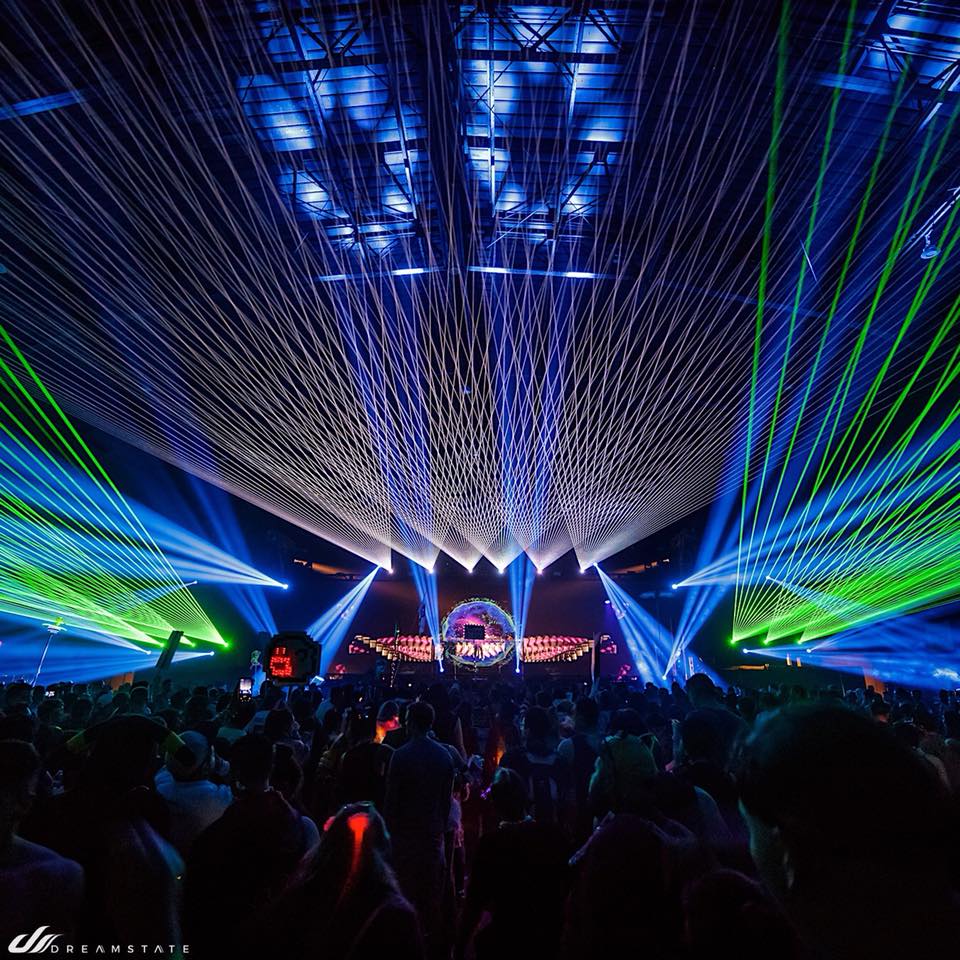 As I visited each stage, I was swept away by a feeling of nostalgia. 
While most of the layout remained similar to the previous year there were a few changes that made so much sense, the psytrance arena in particular. Last year, The Citrus building hosted The Sequence stage which quickly filled to the brim as fans were dying to get a glimpse of the biggest and best acts in the psytrance realm.
Many issues arose as the arena filled to capacity leaving many stuck outside in the cold, missing out on the insanity that was happening within. This year, The Damus building, which hosted the entire first-year event, was reserved for The Sequence, allowing much more room for revelers to get lost in the beats.
While the lines to get into The Sequence were a bit slow-moving, once inside, the vibes were infectious. A groundbreaking hologram and laser show plucked us right out of our consciousness, dropping us into a different dimension in which all that mattered was the alienistic rhythms that drove our bodies to gyrate with energy.
It was here that I witnessed the future of trance evolve before my eyes as the niche psy sound linked with an overwhelming visual experience unlike anything I have witnessed before.
The Vision stage had also found a new home this year.
The Citrus building would host some of the biggest names in the industry culminating in a few issues that I just knew would ultimately arise. It was at The Vision stage that Bryan Kearney would take fans on the ride of their lives leaving the entryway packed with festival-goers trying their very best to get in, posing quite the logistical issue as we were forced in a single file line at entry.
I experienced the same issue when trying to get in for John O'Callaghan, missing out on the first few tracks as the line to get in moved very slowly. In retrospect, I feel that Dreamstate may be growing large enough to justify a venue in which each stage sits under a tent, allowing for easier access and less stress when trying to move from one stage to the next.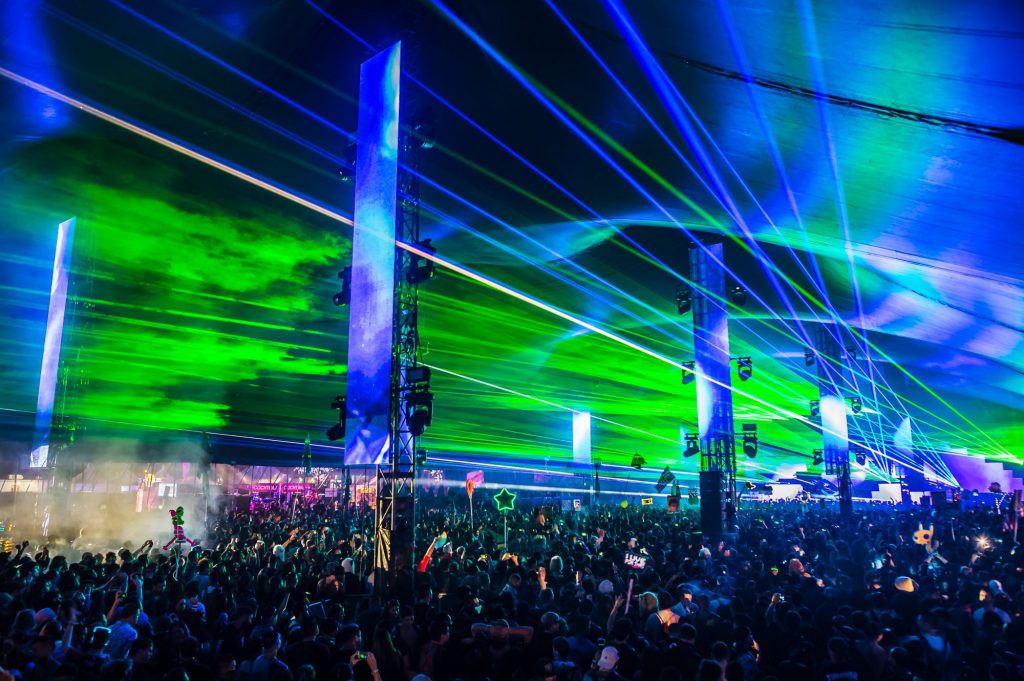 As I continued on my journey I found myself discovering zen at the Timeless stage.
Timeless had received a major production facelift from the previous year, ramping up the intensity with killer sound quality and a visual experience that took the small and inviting space and turned it into one hell of a wild community party. In fact, the sound was so amazing that it overwhelmed the left side of The Dream stage (main stage), which sat just across the way, adjusting my normal routine of posting up on the left side of mainstage and sending me over to the right side where there was much less sound bleed.
Now, as I was unsure about how I would feel without the (EDC Circuit Grounds) megastructure bidding me home, the tent that was chosen to take its place couldn't have been more perfect! It allowed for a relaxed and fun-filled VIP area that offered a kandi making station as well as some hot cocoa to warm you up when the temperature began to drop.
The tent also seemed to have an effect on the production elements as the laser shows danced above the crowd, more vivid and bright than ever before. It was a welcome change as the massive structure that was present last year seemed to dim one of the most indispensable elements of any great dance music festival.
As the futuristic Dreamstate dancers took their place on stage, and the acrobats bounced effortlessly through the air at the rear of the crowd, I found my peace with the world. This was the Dreamstate that I knew and loved!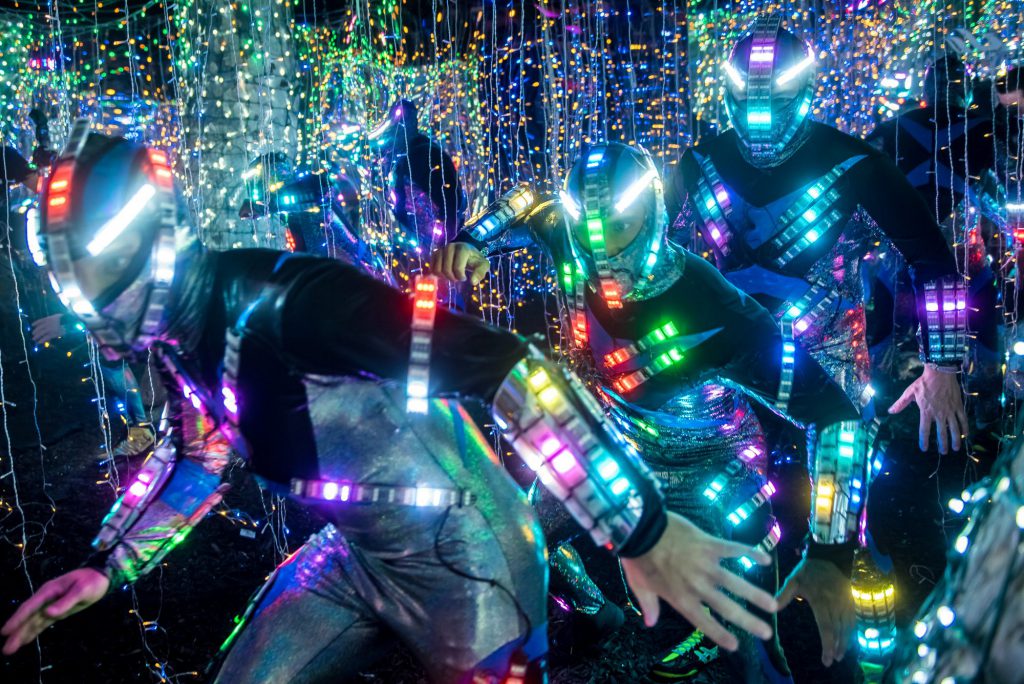 The trance family vibes were very different when comparing day one and day two.
As single day tickets were being sold this year, I knew that each day would bring a character all its own. Friday was much less crowded and the vibes were contagious, trance family reuniting and die-hard fans linking together to create an evening stress-free and full of excitement and wonder.
It was very reminiscent of year one with a feeling of loving community vibes. We were all here for one thing: to pay our respects to a genre that we are so passionate about and to meet like-minded individuals to share in our beautiful experience.
As Armin van Buuren was booked for Saturday, it goes without saying that this would be a day that the real party animals would come out, culminating in a more mainstream vibe both good and bad in its own right. It seemed as if there were twice as many people on day two (a total guess as I truly don't know the exact numbers) and with the massive influx of partygoers came a few instances of less than PLUR vibes.
I heard unfortunate stories of people pushing others out of the way with a disregard for safety as they tried to find a place among the masses at The Dream stage. But if I have to be honest, these were only a few isolated events. For the most part, although Saturday brought out an elevated party atmosphere, I never felt that the good vibes had been completely lost.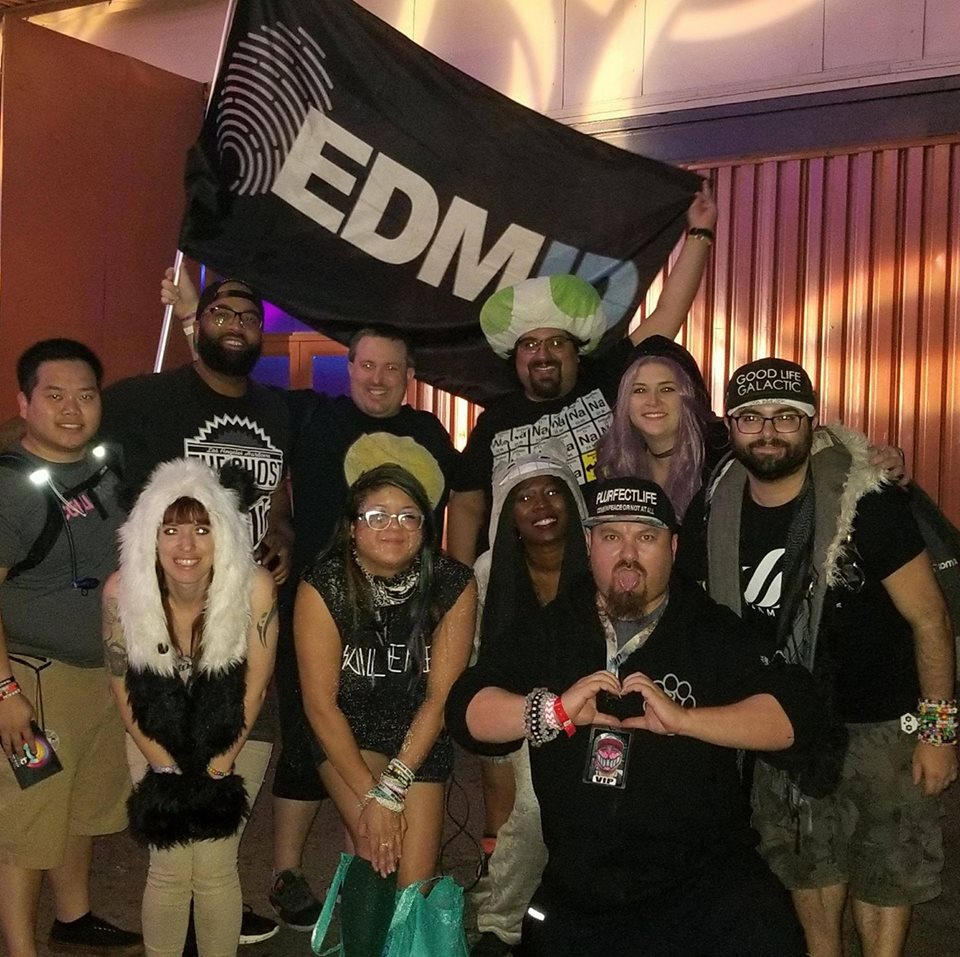 Along with my friends and family, I made memories that will last a lifetime.
In all the years that I have attended Dreamstate, one thing will forever remain the same. With each and every set that I bore witness too, I was left in awe, blown away by the incredible talent and floored by the unique moments that take my breath away. This year was no different.
With my EDM Identity family present, I found myself comforted even in the moments when we couldn't find each other as we were experiencing our own unique journey, allowing the music to guide our paths, and linking us together every once in while at just the right moments.
It was in these moments that I began to appreciate our own individual taste, letting go of control and watching as we each created our own experience. As the weekend unfolded I was determined to soak in each and every style, leaving no stone unturned.
With my favorite Insomniac smoothie in tow, I witnessed the very best of 138, psy, trouse, classic, and uplift, and what I learned was that at the end of the day, it's not about having an elitist attitude, but about allowing yourself to soak in all that our beautiful trance industry has to offer, because you just may be surprised. In fact, I have found an invigorated love for the "taboo" style of trouse, a genre that has had a hard time winning over the respect of our community but one that always gets the party raging at full tilt whether we want to accept it or not.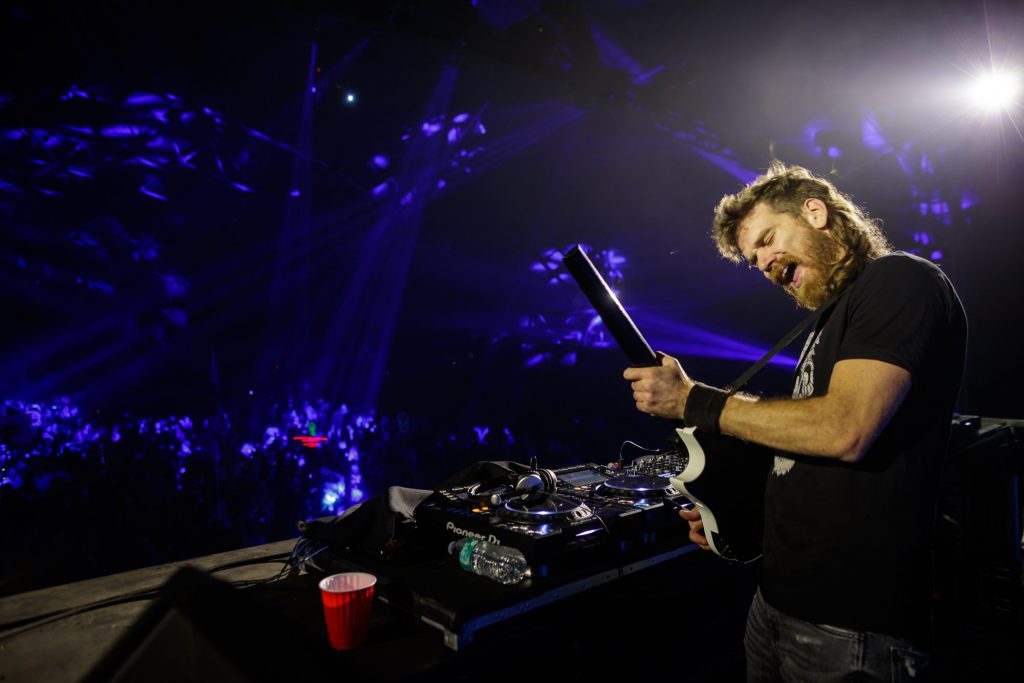 And the award for best set goes to…
When contemplating my best sets of the weekend, I was faced with a very difficult challenge. I can't think of one set that didn't rock my world, but of all the amazing musical experiences that were unleashed on my psyche, there were five that will forever remain locked in my soul for years to come. These are my top five sets of Dreamstate SoCal 2017:
John O'Callaghan
John O'Callaghan wins the weekend for me, as his immaculate blend of 138 and uplift sent me into a tailspin that I never want to come down from. And when he dropped "Big Sky" it was as if the stars had aligned and in that moment I felt close to my higher power. In my opinion, he is the true reigning king of trance.
Ruben de Ronde
I call Ruben de Ronde my dark horse of the weekend because I was not prepared for the insane power that he blended flawlessly with the chill vibes that he has become famous for. It was a beautiful simmer that gathered like a powerful storm of sound as each track built off of the last.
BLiSS
One of the most unique musical experiences of my life, BLiSS rocked my world as he stood on top of the decks, delivering high powered electric guitar solos on top of some of the most insane psytrance tracks that I have ever heard in my life! And extra points for dropping the South Park theme song to close out the show!
MaRLo – Tech Energy
Hands down one of the best laser shows in Dreamstate history set on a backdrop of the crunchiest tech trance tracks that I have ever had the honor of experiencing. Sure, he did throw in a couple hardstyle tracks that in my opinion could have been left out, but I would be lying if I said that MaRLo didn't leave me like a puddle of goo on the floor when all was said and done!
Key4050
It has been the year for side projects but Key4050 would take the crown as one of the most anticipated performances of the weekend, linking two of the most celebrated acts in the industry, John O'Callaghan and Bryan Kearney. It is always amazing to bear witness to history as it unfolds and their performance left me choked up as their unique tech trance flavor created the perfect atmosphere of darkness and light!
---
Another Dreamstate SoCal written in the books and I can't wait for next year!
As my emotions seemed to synch flawlessly with the vast array of ethereal beats and mind-altering rhythms that dominated the airwaves throughout Trancegiving weekend, I came to realize that we are truly the lucky ones. When I glanced over at the strangers dancing close to me in the crowd an overwhelming feeling took over me, and without words, I understood exactly what my fellow trancers were thinking and feeling with every melody that danced through our eardrums.
It is only at events like Dreamstate SoCal that we can come together as one and share an experience like this, in celebration of a genre that we are so head over heels in love with. I would like to extend a huge thank you to Insomniac Events and everyone involved; the people who dedicate their hearts, souls, time, and energy, sparking Dreamstate to life each and every year. Until next year my friends!
---
Connect with Dreamstate on Social Media: