Recorded during Claude VonStroke's headlining set at Movement 2018, the Dirtybird sultan is set to deliver his experience in album form with Claude VonStroke: Live In Detroit!
---
Movement Music Festival, the house and techno extravaganza that dominates as one of the best electronic showcases in the United States may have recently come to a close but for Claude VonStroke the party continues to rage on! With a thirst to freeze his experience in time, Claude mustered up a brilliant idea leading up to the event. With plans to take his set and morph it into album form, DIRTYBIRD Records first ever live mix-comp will come to fruition in the form of Claude VonStroke: Live In Detroit, available exclusively via Apple Music on June 15, with a worldwide release set for June 22.
Detroit is a city that Claude has always held near and dear to his heart. Throughout his younger years, the Motor City was the place he called home before heading to San Francisco at the age of 26. It should come as no surprise that landing a headlining spot at Movement Detroit would send the Dirtybird kingpin into a wild tailspin of emotion, even though he has played this particular festival over ten times thus far. This year would prove to be extra special as Claude would be inspired to combine his love for mix comp's with his timeless experience atop the grand Movement stage!
Watch Claude VonStroke: Live In Detroit teaser video on YouTube:
In preparation, Claude would spend four arduous months A+Ring the mix and pre-clearing nearly 150 tracks in the weeks leading up to the album's production.
This would give him the chance to DJ at Movement with a vast array of music for fans to fall head over heels in love with. He even sourced exclusive VIP edits from the eclectic Dirtybird family that include Catz 'n Dogz, Mikey Lion & Sacha Robotti, and a brand new Wyatt Marshall remix of Claude's timeless "Who's Afraid of Detroit", all of which will be included in the full compilation release.
While it may seem as if Claude VonStroke: Live In Detroit illuminates with a strong focus on the label's past, Claude has also included some fresh new artists and will use the albums platform to deliver a brand new VonStroke original called "Maharaja". And it doesn't end there! With seven never-before-heard tracks that Claude discovered and graciously included in the album, Claude VonStroke: Live In Detroit has got all of your dancefloor needs covered!
"I've played Movement more than 10 times, and every time it's one of the most nerve-racking shows of the year," said VonStroke. "I always want to bring the hottest possible set for Detroit, it's where it all started, and my parents always come watch. My set is very much an old-school style DJ set, all music no-one's heard before, special versions, secret edits, all the stuff I've been saving just for this performance. It seems crazy to release a mix album in today's world, but the amount of incredible original music I have collected from both known and unknown producers will make this something people can get really excited about."

– Claude VonStroke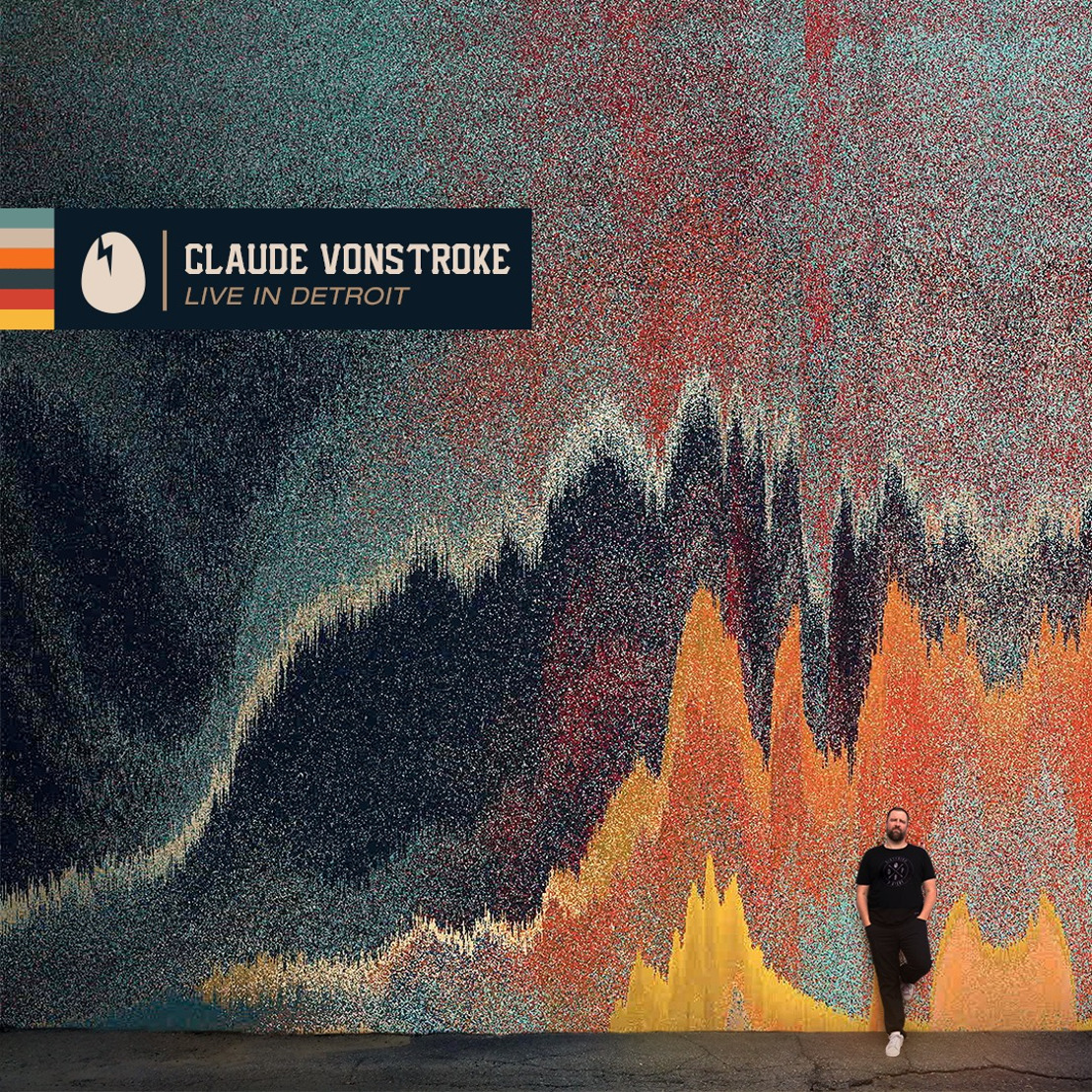 ---
Connect with Claude VonStroke on Social Media:
Website | Facebook | Twitter | SoundCloud | YouTube