It's okay to go alone, but sharing an experience with friends and family at a festival can create a powerful time.
---
I started listening to electronic music in the early 2000s as a teenager in Iowa. Times were different as gaming wasn't as widely popular as it is now, nor was EDM yet a term that had been coined by the masses. I didn't have any friends who I could talk to about the latest In Search of Sunrise compilation or how impressive the stage designs were at Qlimax that year.
In 2012, I was able to attend my first event in person, nearly ten years after I started listening to the music, to see Armin Van Buuren in Minneapolis. It was a solo venture, but I still had a blast. Once I left, I knew I needed to find more friends who loved raving in order to make new and lasting bonds.
Since that time, I've been able to amass quite a few rave family members and close friends. So many that I'm bound to see someone I know at every event I attend. So, I've decided to share my best tips on making lasting and valuable friendships under the electric sky.
Read on for some of the best tips I've learned over the years on how to make rave friends and family!
---
Get involved by joining an online community, putting together your outfit, or creating kandi before the event approaches.
Reddit, Discord, and Facebook are some of the most valuable places for finding friends I've found, especially when you don't live in the epicenter of the EDM community. Some Reddit communities worth checking out are /r/ElectricDaisyCarnival, /r/aves, and /r/festivals.
The EDC subreddit even has its own Facebook Group where you can get details about meetups happening this year on The Strip and at the brand new EDC campgrounds! In addition, /r/aves has a Discord server that you can use to chat with fellow community members.
Facebook groups are useful as you can find people with similar music tastes, like the AnjunaFamily World Wide group for lovers of the label. Or perhaps you're the biggest fan of Seven Lions or HALIENE – if so, then be sure to join their groups, as well! You can also get involved with your local scene, like the loving community of the Seattle Trance Family.
Have a conversation starter that will encourage people to introduce themselves to you. Get your rave fashion on and that includes you, male ravers! Conversation starters can also come from an amazing perler creation of your favorite artist to kandi creations that will have others wondering how you made it.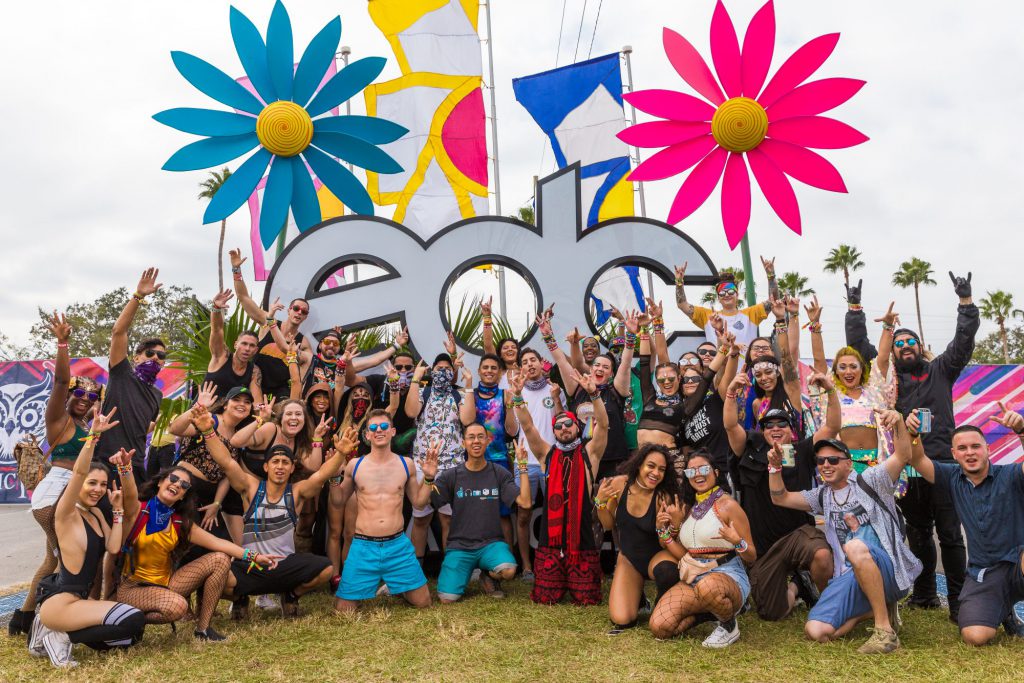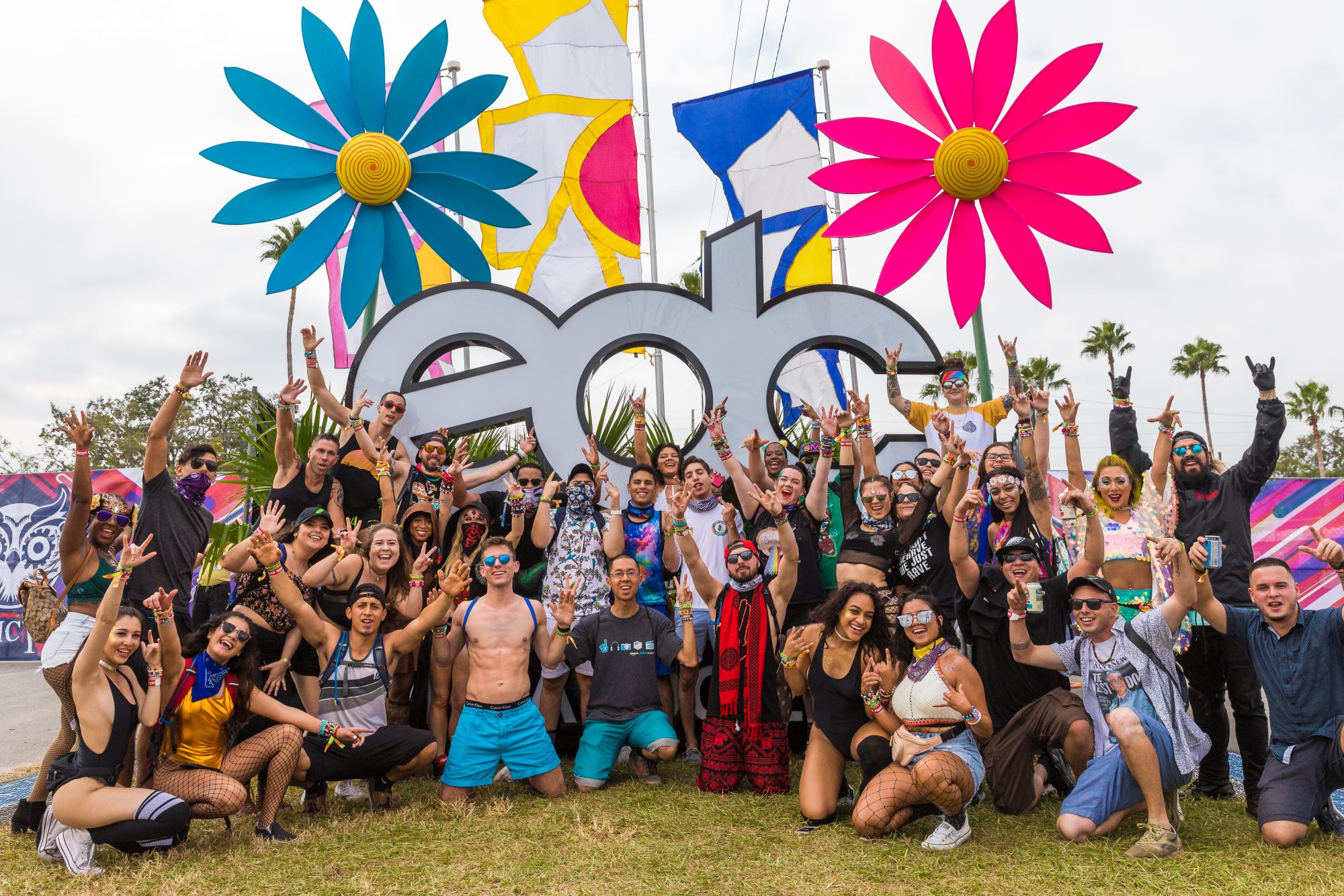 Break the ice with people at the event so you can start to spread your wings as a social butterfly.
On the dance floor, strike up a conversation by complimenting someone's outfit, or ask if they're having fun. When your favorite song comes on, encourage dancing and hype others up.
No joke, when moving through the crowd a simple "excuse me" or shoulder tap to let them know you're passing by has culminated in an accidental introduction for myself before. People are sometimes taken aback by your politeness because there can be a lack of respect found at events.
At the designated chill zone or the smoking area, break off and share a piece of gum, smokes, or candy with someone who looks like they might be in need. Ask someone how their night is going or who their favorite artist is that they've seen during the night.
Add a flag or memory book to your packing list that you can have people sign. Or try what our writer Gina did at Shambhala and bring disposable cameras and attach a return envelope. Then encourage people to take a photo and pass the camera down until it has none left so you can develop the photos later.
If they respond well, perhaps ask them who they were planning on seeing next and join them if it aligns with your night. A lot of rave families will adopt you for the night until you decide to leave. If they don't, then don't sweat it; people aren't necessarily going to remember your conversations in depth.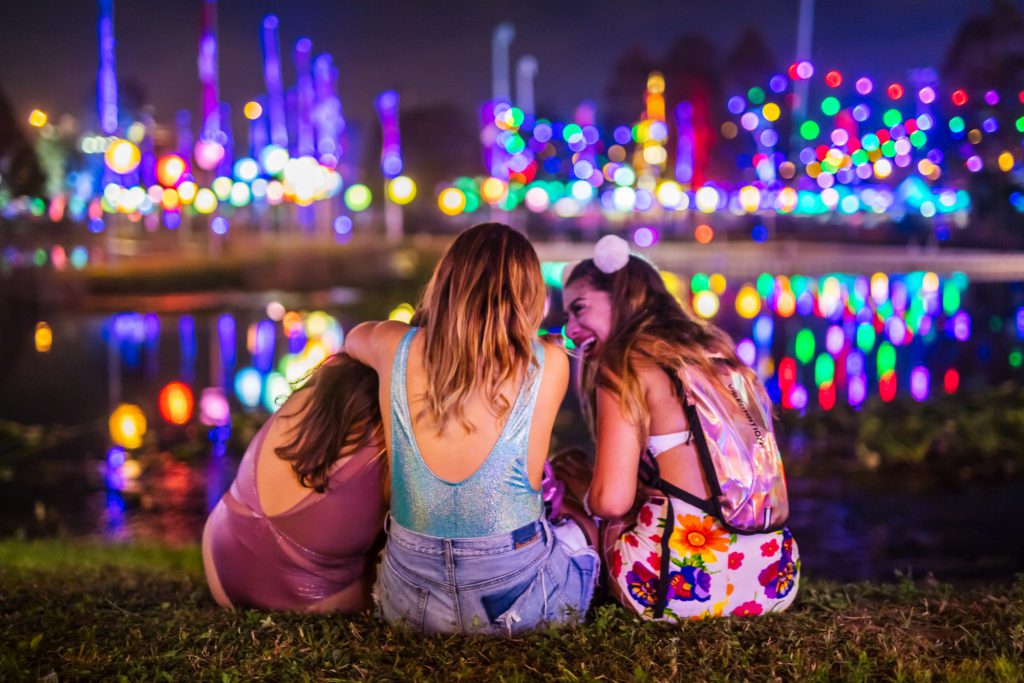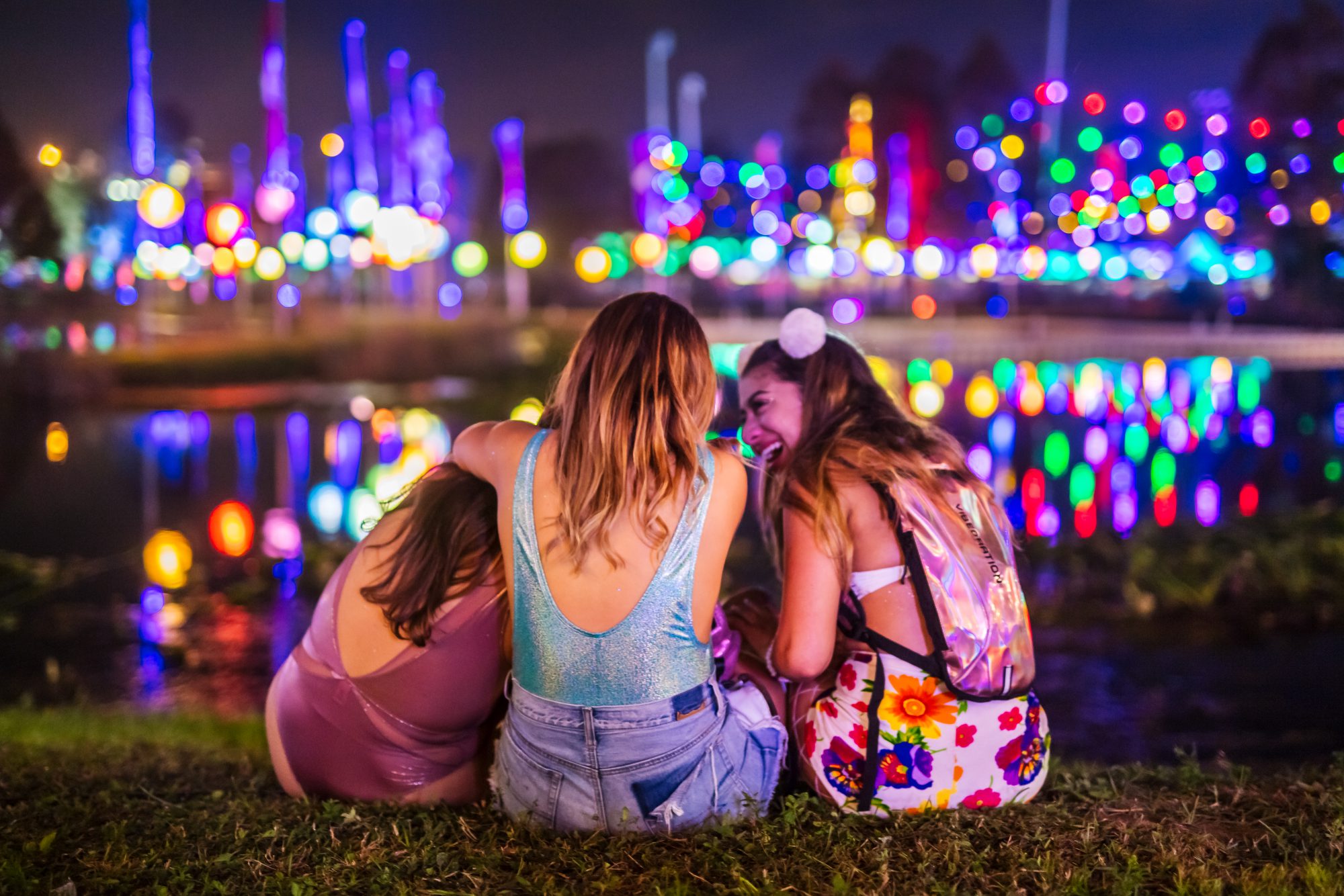 Exchange contact details with someone you're vibing with to stay in touch after the event.
There is nothing worse than finding a new friend that you're vibing with at the event and then losing them forever. Lost Connections groups on Facebook or posting on the event page describing someone can be a nightmare since you're simply hoping that someone else will see it.
Don't be afraid to approach someone to ask them for their contact details so you can vibe together in the future. If they politely decline, don't be offended, and if you met them at a local event then there is a chance you will see them again anyway if you want to say hi!
Snapchat, Instagram, or Facebook are all great ways to keep in touch after the event. I generally prefer Facebook since it's a valuable resource for finding event invites – remember to check out the RSVP list to see who also might be interested in future festivals and raves. Not everyone is comfortable handing out their Facebook account, so offer alternatives like Snapchat or Instagram that allow for a bit more anonymity.
Want some more festival tips? Check out our five tips on how to survive sharing a room at your next festival or event!
We want to know how you make friends in the rave scene! Tell us your own tips in the comment section below!