Gettoblaster teamed up with Missy for a massive two-track house EP that will get your booty moving on the dancefloor!
---
With roots in two cities dominated by house and techno, Chicago and Detroit, Gettoblaster has been producing some jackin' house tunes that really get dancefloors rocking. Kicking their career off in 2014, this duo has been known for their groovy sets and infectious beats, the latest coming in the form of an EP dubbed Bounce Back / Glock On My Strap.
Working with vocalist Missy on the release, this two-track EP is a house music monster. "Bounce Back" kicks things off with an infectious groove before taking things up a notch with "Glock On My Strap", both of which feature vocal cuts and are perfect for those late nights in the club.
Stream or purchase Gettoblaster & Missy's Bounce Back / Glock On My Strap EP on your favorite platform!
Stream Gettoblaster & Missy's Bounce Back / Glock On My Strap EP on SoundCloud:
---
"We were working on a project and needed vocals. Missy had gone on a road trip with us an I was complaining about needing a vocal for a track, she had mentioned she can do vocals, so I invited her to the studio to come up with some hooks. She cane through did some vocals… we were taking a break, I noticed her on the coach with her lap top and head phones . I asked " whatcha doin over there" she mentioned she wrote beats too… so I called her out and said let's plug in your lap top to the studio, see what your workin on. I about fell out of my chair … she had some dope loops on her lapTop she had wrote. That was it , we started collabing on things … the first track we did cane out on Todd Terry's label called bang to the beat. We hit top ten on traxsource top 100 and stayed there for about a month… then we did smother on our album called " I love techno" fir our album , which broke top 20 on traxsource top 100 charts. Then our most recent was "Fantasy" that was released on Acid 88 vinyl compilation for DJ Pierre on his Afro Acid Label . Now we are doing this release for you, and have another release scheduled fir in the loop called "going deep" ….that's how missy got involved"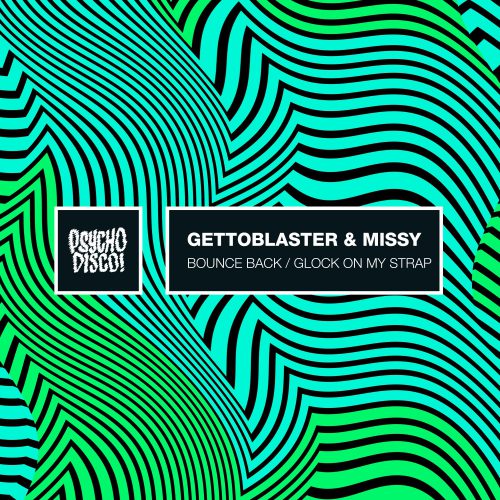 ---
Connect with Gettoblaster on Social Media:
Website | Facebook | Twitter | Instagram | SoundCloud