An album three years in the making, Roger Shah has released a 30-track trance masterpiece!
---
Waiting patiently as ever for the release of an album, Roger Shah's biggest fans have finally had their wish granted as the trance maestro unleashed No Boundaries for the masses. Coming in at a monstrous 30 tunes in total, the album is a culmination of many years of work from Shah as he hasn't released a true LP since 2011.
Just because Roger hasn't been working directly on an LP doesn't mean he hasn't been deep at work in the studio as he continues to impress with mix compilations, soundtracks, and his side projects. Aside from his work in the studio, he's also played at major events like Dreamstate SoCal, wooing fans along the way.
Working more directly on No Boundaries over the past three years, he reached out to some of the best and brightest in the trance scene when producing the album. Artists like JES, Yoav, Aly & Fila, Sied van Riel, and more are featured prominently on the album, working with Shah to create the trance masterpiece that we can enjoy today.
Listen to the album in its entirety below or purchase/stream it on your favorite platform, and let us know what your thoughts are on this epic 30-track LP!
Stream No Boundaries on Spotify:
---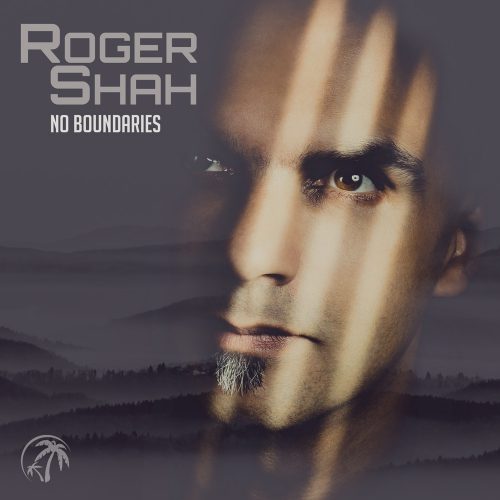 No Boundaries – Tracklist:
Disc 1
No Boundaries
When You're Here (with Aisling Jarvis)
Love Heals You (with LeiLani)
Star-crossed (with JES)
Reasons To Live (with Moya Brennan)
Beautiful Lie (with Yoav)
Triumvirate (with Stoneface & Terminal)
Hold Your Head Up High (with Aisling Jarvis)
Not Alone (with Brian Laruso featuring Angus Powell)
Castles In The Sky (with Inger Hansen)
Skyarium (with Taucher)
Fire (with Antillas & Zara Taylor)
Skyline (with Adrina Thorpe)
Eternal Time (with LeiLani)
Rapture (with Dante Thomas)
Disc 2
Call Me Home (with Aisling Jarvis)
A Different Part Of Me (with Susie Ledge)
Castaway (with Carla Werner) (Trenchtown Mix)
Down By The Sea (with Emoiryah)
Fool 4 U (with Jackie Bristow)
Natural Order (with Rene Ablaze)
For The One You Love (with RAM & Natalie Gioia)
Al Ritmo Que Vas (with Suzie Del Vecchio)
The Namib (with Pierre Pienaar)
Sanctuary (with Suzy Solar)
Unbreakable (meets Aly & Fila & Susana)
Without You (with Sied van Riel featuring Jennifer Rene)
Never Forget (with Nathia Kate featuring Amber)
One Life (with DJ Feel featuring Zara Taylor) (Deeper Translation Mix)
Somewhere Inside (Tiësto presents Allure featuring Julie Thompson) (Roger Shah Remix)
---
Connect with Roger Shah on Social Media:
Website | Facebook | Twitter | Instagram | SoundCloud | YouTube