Roger Shah chats about Dreamstate, the resurgence of Trance in the U.S., and his upcoming artist album!
---
Over the past two decades, Roger Shah has produced beautiful music while also DJing around the world. His musical abilities are amazingly diverse, ranging from productions in Trance and House to even creating orchestral scores for Hollywood. His career accomplishments include being named in the DJ Mag Top 100 five times and having a discography of more than 600 releases, many of which have been played globally.
Adding to his legacy, Roger Shah created his own label, Magic Island, which showcases beautiful Trance tracks from a wide array of artists. He is widely known for his unique Balearic Trance sound, which he showcases frequently on his side project Sunlounger that has grown to become loved by fans everywhere.
With plans of releasing an artist album in 2018, it is clear that Roger Shah's career has shown no signs of slowing down. Tune in to his set from Dreamstate SoCal 2017 below and keep reading on to learn more about his new artist album and more insights on the scene from this legend!
Stream Roger Shah's set from Dreamstate SoCal 2017 on SoundCloud:
---
Coming from an orchestral background and then starting your Trance journey, did you have any Trance artist influences?
In the beginning….no. In the beginning, I was just influenced by all of the orchestral composers. I think for me, I studied orchestration at a young age and wanted to become movie composers. However, we don't have this kind of movie scene in Germany but a strong electronic scene there so I kind of organically shifted into dance music and that's why I ended up doing Trance. Because composing Trance is somewhat similar to the way you compose orchestral music so I think that's why I got into it.
We know that you have been involved with the creation of Balearic Trance. How would you describe Balearic Trance?
It's like tribal house, bongos, percussions, but then adding the trance melodies and guitars to it. I couldn't label it tribal house and it's not really trance, so that's just why I thought to name it Balearic Trance — especially because of the fact that I always go to Ibiza to write music and Ibiza is a Balearic island so that's why the name came up.
I don't really think that it's a part of it. At the same time, you don't have to label it. Even though I do Balearic Trance, I'm still also a trance, orchestral, electronic artist. My music is always between house and trance, somewhere in between. That's why it doesn't really matter if Balearic Trance is a term that is very popular now or not. People sometimes need to label it and say, "Okay, I love psytrance or I like this or that". I don't really think that Balearic Trance term is existing, but it doesn't really matter.
Last year you played your first set as Sunlounger in LA and then again at Luminosity this summer. What would you say the key differences are between a typical Roger Shah set versus Sunlounger?
The main difference is that in Sunlounger I just play the Sunlounger tracks and with Roger Shah, I mainly stick with Roger Shah and a few Sunlounger tracks. Usually, I never play as Sunlounger. I always try to incorporate both tracks and both styles into my regular sets because usually I always play 3-hour sets for the club shows to get all the songs in.
We were always struggling a bit to explain to people when is he playing Roger Shah, when is he playing Sunlounger or even what you were just asking, how would you explain it? That is why we think next year we will stop doing Sunlounger and just focus on Roger Shah. Like tonight, for example. Maybe we will come back a year after with a Sunlounger special concept maybe to really separate it.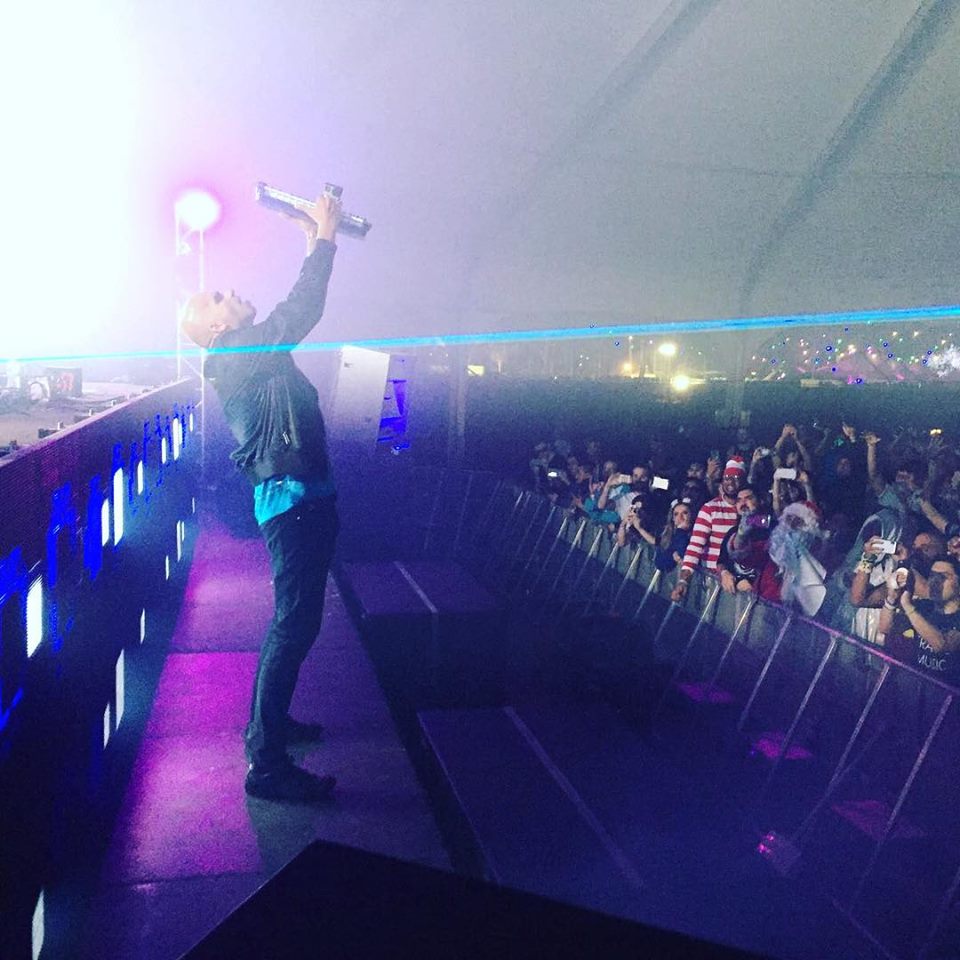 This is your first time playing Dreamstate. What do you think about Dreamstate and the resurgence of Trance here in the U.S.?
I think that they are the reason for the resurgence of Trance in the US and that they were smart enough to use the power of Insomniac Events and showcase Dreamstate and give Dreamstate a side stage to build. I think it's the fastest rising brand of Trance, it's amazing what Dreamstate is doing.
I was laughing sometimes that the whole EDM sound was good for something. I mean people love EDM too. I come from another world so for me it was a hard time finding the musical aspect in that type of music, but it was a good for something. It got young kids into dance music in general and now people branch out and discover there is something maybe more emotional, something with more depth in music than just "Put your hands in the air" or even "Put your motherfucking hands in the air" and it's all about that. That's great.
I think Dreamstate is really the reason that Trance is hitting the U.S. now. I mean you see we have four stages here and it's so crowded and for the U.S., I didn't see that coming. So for me, for example, I was at the peak of my career, #21 DJ Mag, I played around the world and was headlining all major festivals, but I never made it to the U.S., plus the U.S. wasn't ready then. Now, thanks to Dreamstate it opened that kind of market. Even now, I have been around for so long but I'm still a new face in the U.S. which is kind of surreal. This is thanks to Dreamstate.
You've produced a lot of amazing collaborations in your career. Is there a particular artist that is your favorite that you've worked with?
No, it's not really favorites. If I point out one favorite, it would be saying it wrong to all the others. When I work with people it's because I respect them music-wise and what they do. The main reason for doing collabs is to get a different influence.
For example, I work with Fadi from Aly & Fila. Fadi is also one of my closest friends from the industry. We always have this great vibe working back and forth. I work on melodies and he puts his uplifting touch to it and it always works out great. I think that is why we had the tune of the year last year together because we have great synergy together and it fits. We have different influences from different artists and different singers as well.
You're currently working on your new Roger Shah album. What do you have in store for that album and do you have a release date yet?
The release date should be around May next year. It will be 2 CD format album with a lot of songs, some stuff I release within the last 3-4 years with other album and just put them together….like the highlights. Then, release on top of that a lot of collabs I put on it and then a lot of new stuff with amazing singers from around the world. It's a fusion — a little bit of my Roger Shah trance sound and a little bit of my Sunlounger guitar chill sound.
I'm also incorporating a lot of my orchestral work, like orchestral breakdowns. I have some very special album versions where it starts a very orchestral piece and then it turns into an uplifting trance one. I'm including stuff you can really do on an album to show musical skill. Some stuff sounds more like a movie score and then turns into a dance track. I'm very excited about showing that type of stuff to people.
Besides your artist album, what else do you have in store for us in 2018?
We will be releasing a full orchestral album to showcase my work and what I do. I also work on orchestral music for Hollywood so we'll showcase a little bit of that stuff. The main focus is actually on the artist album and doing the artist album. I have a lot of releases out of the album, some collabs.
That's the main focus for next year. I don't think I'll do a mix album because I just want to focus on the artist album. That's the main focus and trying to come to the US to do more shows.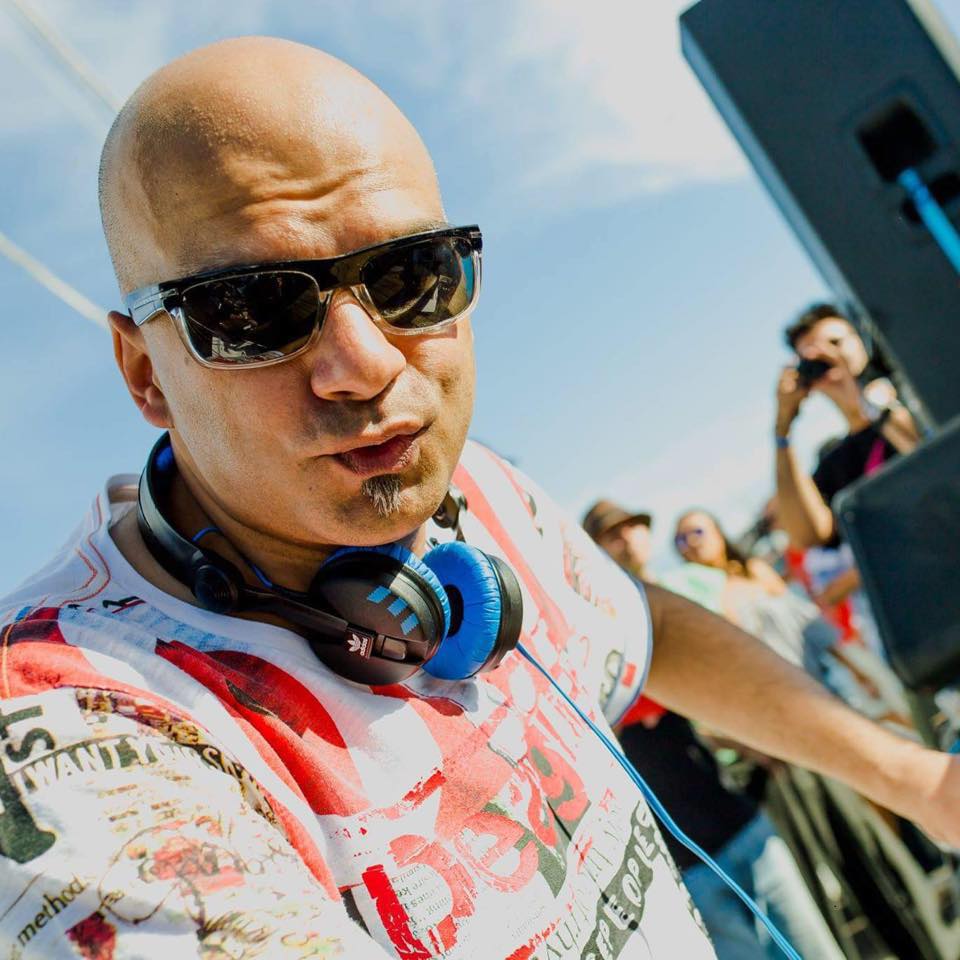 Finally, just a fun one. In your spare time, do you have any hobbies? What do you do for fun besides making music?
I play tennis two times a week. I go on the bicycle, very hard on the bicycle almost every day. I try to do sport every day like Tennis and Bicycle, they are my two hobbies. I try to watch movies, but most of the time I just watch a movie to see the trailers because that's like a business I do, music for trailers. Sometimes we'll always be laughing when we go to watch a movie, after the trailers, I always joke and say that I go for the trailers and then I leave.
Can you say what types of movies or provide any examples?
No, because a lot of stuff is very behind the scenes stuff. Even I help to work on the movie stuff with other composers, it's very confidential. But we showcase some of my orchestral work on the album we are going to release next year.
Awesome! I'm so excited. Thank you for your time!
---
Connect with Roger Shah on Social Media:
Website | Facebook | Twitter | Soundcloud | YouTube