Randy Seidman talks his history with Infected Mushroom, the balance of being an artist and manager, and shares insights for those pursuing work in the industry.
---
Randy Seidman is one of the busiest men in the music business. By day he's a music producer running his own music podcast Open House; by night he's a world-touring DJ, and tour manager for psytrance legends Infected Mushroom. Seidman's been traveling with Infected for over ten years, and has become one of the most skilled managers in the scene.
He graciously took some time to chat with us about the complex aspects of his career as a solo artist and tour manager for Infected Mushroom, and the knowledge it has awarded him. To learn more about this side of Randy Seidman, check out what one of the greatest minds in the business had to say!
Check out Randy Seidman's skills behind the decks with his guest mix:
---
First of all, thanks so much for taking the time to chat with us once more. I'm a huge Infected Mushroom fan and have caught you opening for them at many a show. I greatly respect and admire what you do.
Thank you so much!  I appreciate the kind words, it means a lot.
You'd mentioned in our last interview that you became close with Infected Mushroom while you were working at Coast II Coast Entertainment, and were eventually asked to work with them directly. What is it that drew you closer to them specifically? How did working with them directly allow you to excel in your career?
I became quite close with the boys while handling artist tours for the music agency, Coast II Coast, back in 2007. Infected was the busiest part of my job so it was a nice evolution to be able to go work directly for them. Not sure if it's because we share a common heritage, or if it's just a special chemistry, but we all jive very well, and the bond is like brothers.
I have so much admiration for their dedication to music, hard work, and family. That's what draws me to them. And I feel like they respect me as well, for my path and my passion. It's been 10 years now, so we are typically always on the same page without even needing to say anything. That's a good bond.
To answer the second part of your question, I've been very lucky to have Infected's support when it comes to me DJing. Whether it's jumping on a tour, or going off for my own tour, they've been extremely generous with allowing me to pursue DJing. The places I've been with Infected, and the people I've met through Infected, the music tips, the endless inspiration, have no doubt had a positive impact on my own ambitions. I'm very grateful and I also consider myself very lucky.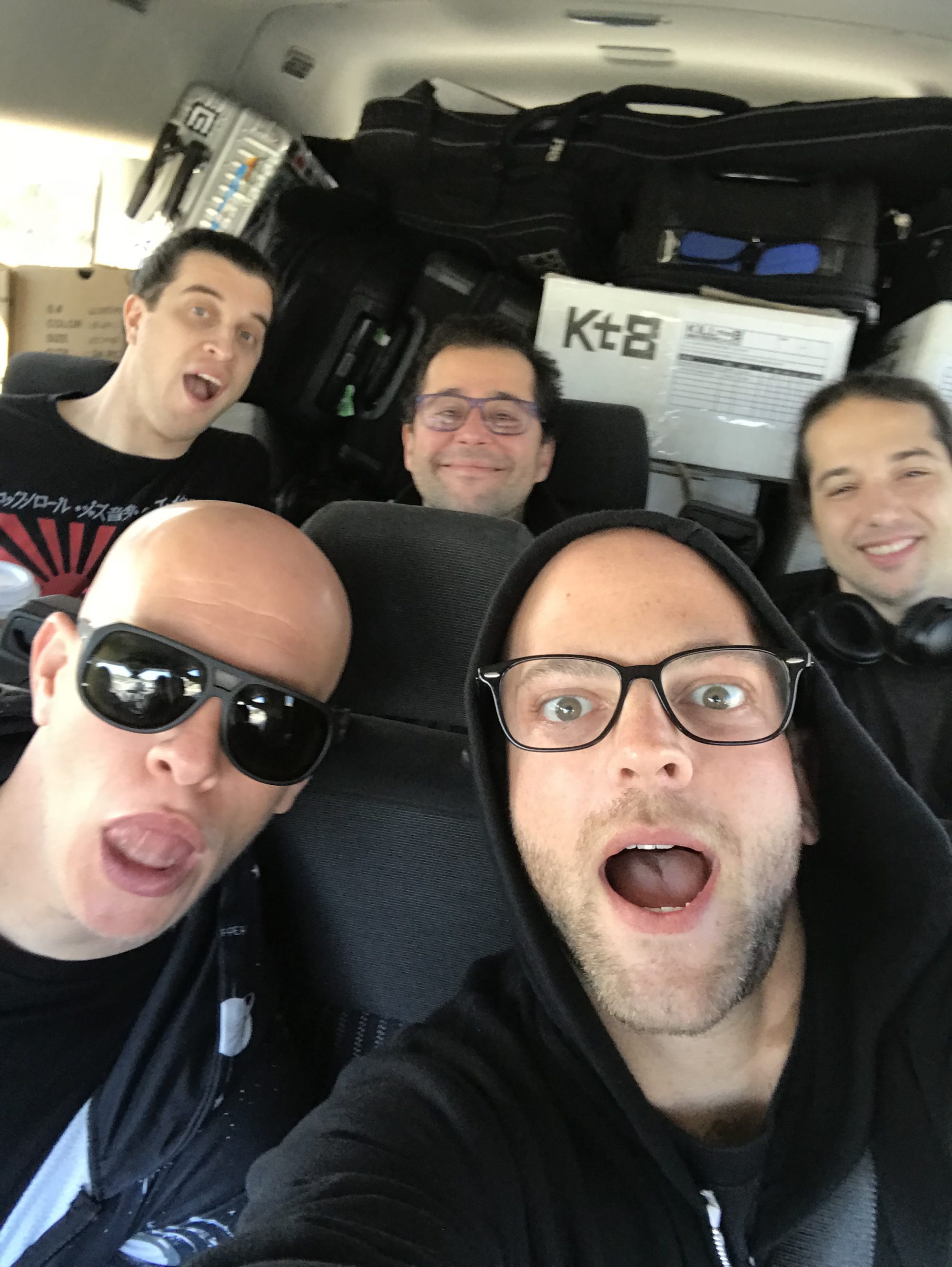 In addition to their notable DJ sets, Infected Mushroom frequently tours as a live band, both of which are set on stages worldwide and often include impressive and complex stage production. What might the average fan, or even a solo DJ, not realize about the logistics of constantly being on the road with multiple people, and traveling with so much equipment?
Haha yes! Infected performs many different set times ranging from a DJ set to a full live band, and a few in between – all involving various stage setups and crews. When people go to enjoy the show they take for granted logistics. For example, there have been times when we have our two main guys doing a DJ set in Europe, while the crew travels from various cities in America to set up a stage in the middle of Canada.
Meanwhile, the truck with our production left a week prior (because it had to drive across the States from our storage in LA). The artists fly from Europe, land at 8pm in Canada, drive two hours, and then perform to screaming fans. This doesn't mention the work visas for entry to Canada, equipment permits for our production (carnet), the equipment we need locally, the hours of setup & break down, coordinating merch, hotels, hospitality, settling the money. And this is for 1 weekend. It's fun though because even if you do it for 10 years, there will always be new challenges, and more to learn.
Surely you've gotten to know Infected Mushroom pretty intimately over the years. Has being close to them affected your ability to make difficult management decisions in their regard?
That's a good question. We are good at communicating our needs. Whether I'm seeking approval for something, or offering advice, we are so comfortable with each other that we can be blunt and honest without being offended. They can tell me to go F myself, and then they will tell me they love me, all within a two-minute conversation. So, even though we are close, I still take the job seriously. I always want them to be happy and successful.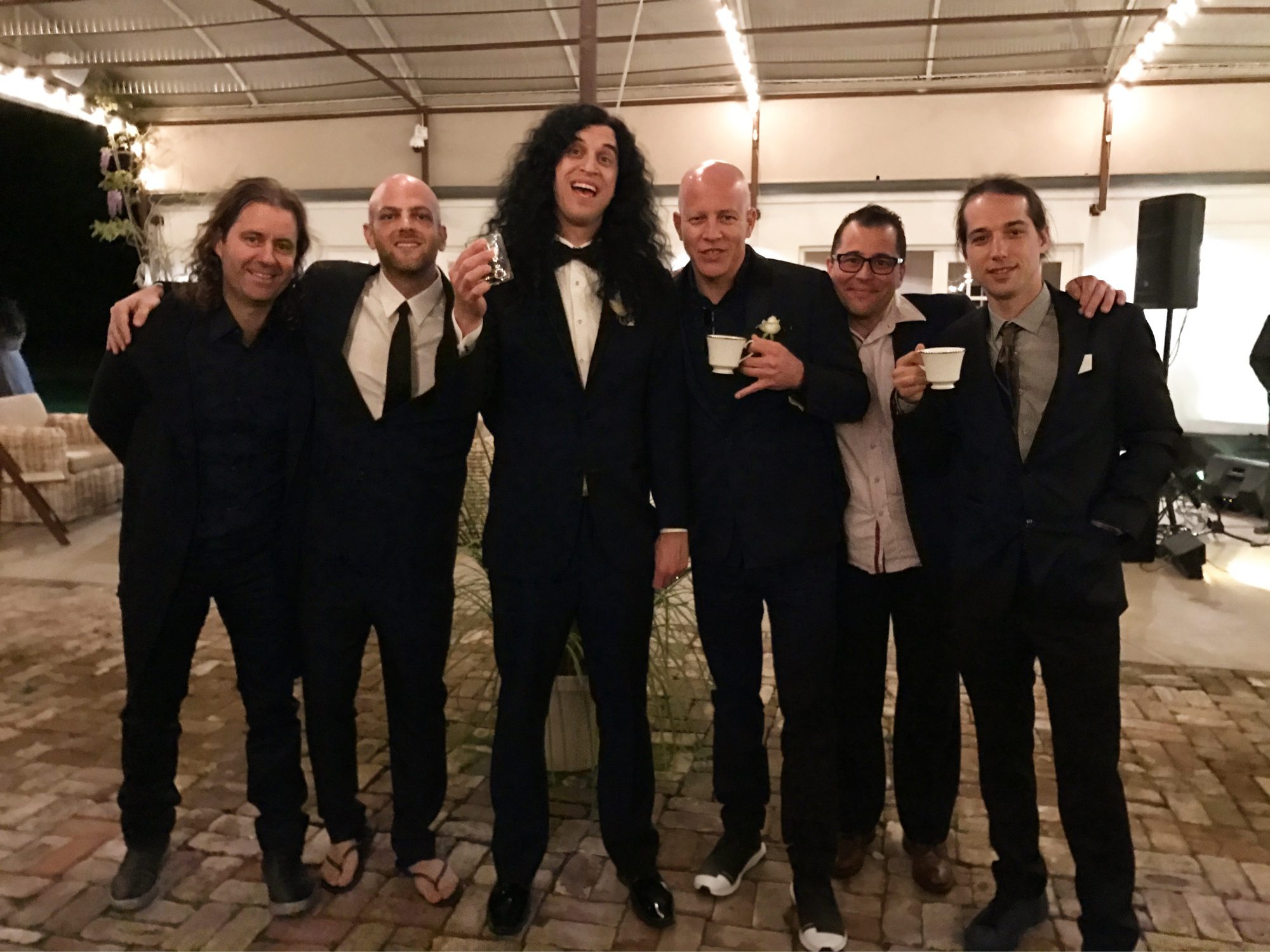 Has your role as an artist affected that of being a manager, and vice versa? Have you had to compromise on one to sustain the growth of the other, or have you managed to find a balance?
I think balance is one the most important things in life. I love music, so being able to pursue the business side & the art side is something that helps gives me balance. While there is merit in the argument that there might be a time trade-off, I find that overall my involvement in business and art are co-productive, not counter-productive.
I work on Infected every day but I also work on music every day. Whether it's going through promos, editing tracks, making my own music, working on my radio show, as long as I put something into the art every day, goals will be accomplished.
It's not a race, it's a passion. Having balance is important for longevity. I also like to break my day up with a hike or pilates, physical health is crucial for good mental health. And I'm grateful for my assistant, to whom I delegate a lot of my busy work, which frees me up to be more productive in all avenues.
You've played over 500 shows with Infected Mushroom over the years, and have been to some of the greatest venues in the world. For promoters out there looking to step up their game, what are some amateur missteps that can be avoided?
Communication and thoroughness are important. Don't wait until the week of the show to advance logistics. Always ask questions when unsure. Better to be safe than sorry. Assuming the answers leads to day of show issues.
Make the artist's experience unforgettable, whether it's through good hospitality, solid production (lights & sound), or a professional crew, you want the artists who play for you to leave thinking, "Wow, they had their shit together, I can't wait to go back." If artists enjoy their experience, then the customers will too.
Don't assume shows will sell themselves. If you are a promoter, have a budget to promote, both digitally & physically. Have a network of teams, sub-promoters, and local artists that help push your events. The last piece of advice is to make smart deals, or you won't be promoting very long. Don't overpay for artists, structure your deals with bonus points to protect yourself, while still being fair. Don't agree to pay for too many extras on top of the guarantee (such as flights, hotels, and ground) unless, of course, you are booking Infected Mushroom!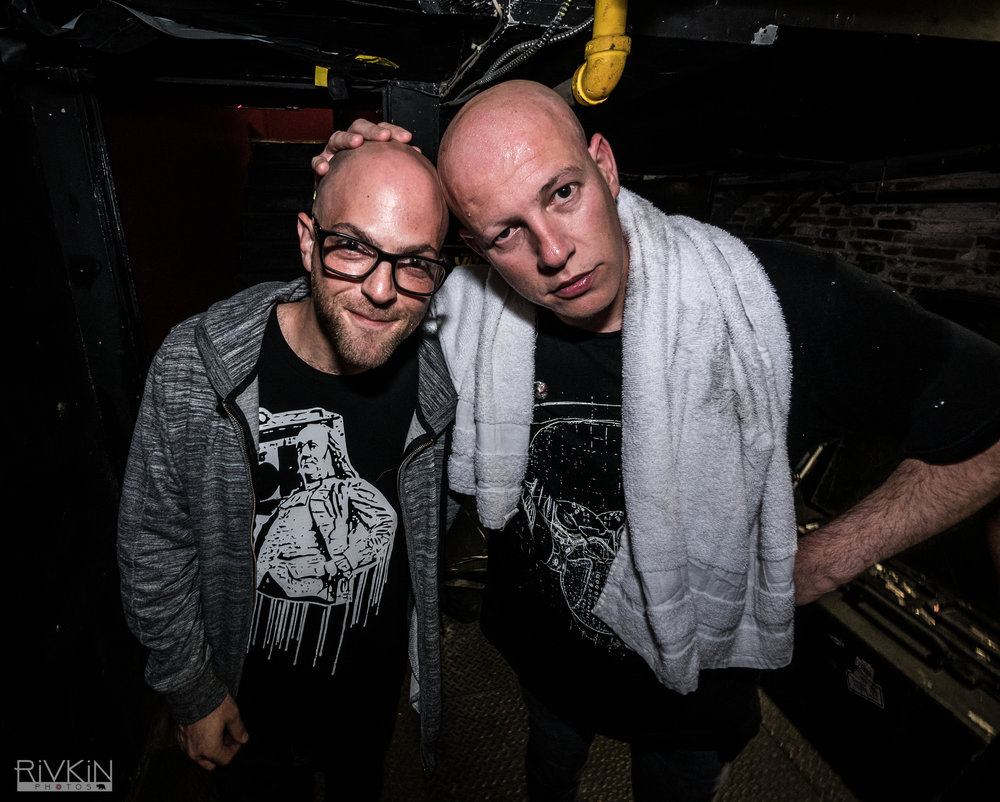 To those interested working in artist management, what are the three of the most important traits one should exemplify to excel in the industry?
I think that having a strong attention to detail (being thorough), is one of the most important traits. There isn't much room for error when you're handling logistics or bookings, and you can't mess up too many times before the artist starts to lose faith in your abilities.
That being said, you should also have thick skin (resiliency) for when things don't go right. Don't take it personally if the artist gets upset, just work to find solutions, and learn from your mistakes. You don't want your artist telling you something more than once. A third helpful trait for success is to not be a dick. You don't want to be a toxic energy on anyone's team, or no one will want to work with you. Be nice and treat others how you'd like to be treated.
While you're a resident DJ at Avalon Hollywood, you've also spent loads of time playing prominent events in Southeast Asia. How did you make the jump from being a local talent to a worldwide touring artist? What is it about your music that speaks to those in that region?
I went to play in Korea with Infected around six years ago. After that gig, I traveled down to SE Asia for vacation and a friend got me booked at Full Moon Festival in Thailand. From that booking, I met so many wonderful artists & people – this expansion of my network really opened doors.
Each time I went back I started playing new markets, from Indonesia to the Philippines to Vietnam, to Borneo to Malaysia to Singapore. Now after six years and 15+ times playing in the region, I consider Asia my second home. It's a scene with a burgeoning underground scene, receptive ears, and amazing parties.
Traveling around the world means a lot of time away from family. However, your mother often travels with you. Has this strengthened your bond with her in ways you might not have imagined?
She is the real rockstar. Yes, it has absolutely brought us closer together. She's getting younger and I'm getting older. I think we've just about met in the middle. Excited to bring her to Burning Man this year, and we will head back to Asia around the end of September.
She's a great partner in crime, she's always down for any party at any time (severe case of FOMO), and is always extremely helpful. We both have a passion for food and adventure, and I've learned a lot about her strength and character. She's an awesome woman, I'm lucky to be her son.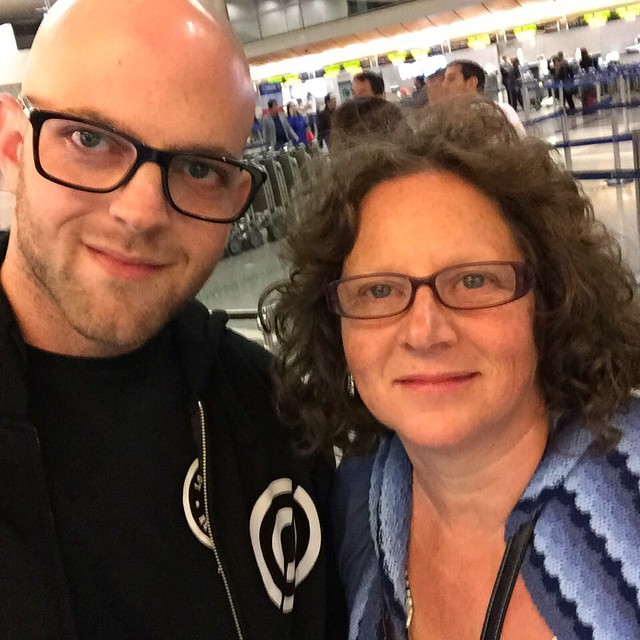 I'm sure you've amassed a solid collection of interesting stories in your time with Infected Mushroom. Care to share one with us?
A couple stories stand out… a Russian winter that was so cold, I remember the natural snot in my nose would freeze when I walked outside. So if I'd rub my nose, you could hear ice breaking. I also remember a time in India I went for a walk with Infected's drummer (Rogerio Jardim), and we ended up feeding children in the streets of Mumbai – that was very humbling.
For our readers who have yet to experience Thailand, a country in which you've played countless times, what are some of your favorite places to stop for cuisine?
Oh man! That's a tough one… Definitely do not be afraid to try the street food. I've never once gotten sick in Thailand, knock on wood. Some of my absolute favorites dishes are Pad See Ew (noodle dish), any of the curries are great, and mango sticky rice for dessert is a must.
Where I play on Koh Phangan there is quite a bit of culinary variety due to the heavy expat community. Mama Schnitzel is my go-to when I'm feeling like an Israeli fried chicken baguette after a long night of partying. Go, eat, explore, and fall in love!
---
Connect with Randy Seidman on Social Media:
Website | Facebook | Twitter | Instagram | SoundCloud