Get to know rising star Randy Seidman in this week's Artist Spotlight!
---
If you've stepped through the doors of Avalon Hollywood on a Saturday night, you've likely heard the deep house sounds of resident artist Randy Seidman! This year at Avalon alone he's opened for Jordan Suckley, Kryder, Project 46, and Dirty South.
Between opening for some of the biggest names from the entire spectrum of dance music, Seidman is often jet-setting to various location around the world. He's taken the stage at Privilege in Ibiza, headlining shows at Ellui in Korea, the Full Moon Festival in Thailand, Zouk in Malaysia, Mixx in Melaka, WhiteRoom in Sabah (Borneo), Velvet Hypnotized in Bali, and many other venues.
When he's not touring the world or opening for artists in Los Angeles, Seidman is managing psytrance legends Infected Mushroom. In addition to all of this, he somehow still finds time to produce his monthly Open House podcast.
Seidman is genuinely one of the nicest people in the business. He pursues his craft with exuberant devotion and with his hectic schedule it is clear why he is often noted as one of the most hardworking artists in the business.
Stream EDMID Guest Mix 089 || Randy Seidman on Mixcloud:
Adoo & Poco Loco – Cuts (Darkrow Remix)
Darkrow & Okabi – It's Raining Pans (ORandy's Cuts Edit)
Alex Young & Deetech – Sake (Original Mix)
Andres Power – Lobo (Jaceo Remix)
Tavo Under – Pineapple (Randy's Lobo Edit)
Dorian Craft – Going Strong (Original Mix)
---
Which artist was your introduction to electronic music, and who are some of your influences today?

The first artist I ever heard was Paul Oakenfold. His early mix albums were a big influence and helped my understanding of creating a journey and telling a story in a set. Some of my other early influences were DJ Dan and Bad Boy Bill.
What led you to begin to create music and become a DJ/Producer? What is your production process like? 
When I was young, I was a child actor, so the rush of performance is something that has always appealed to me. When I turned 18 and became passionate about electronic music, I decided to give it a shot! I felt the same rush being in the DJ booth as I did being on the acting stage, but with an added bonus of creating the soundtrack for people's experiences. I have always been creative, and production has been a great outlet for my artistic side. When I sit down to make a track, I start with a loop, and once the loop is full and groovy, I start to build it out.
Do you have a preference of equipment or place you draw inspiration from?
When I make music, I like to use Cubase with various pieces of software such as Omnisphere, Massive, and Nexus. I draw inspiration from seeing other artists perform, and hearing what sounds they are pushing.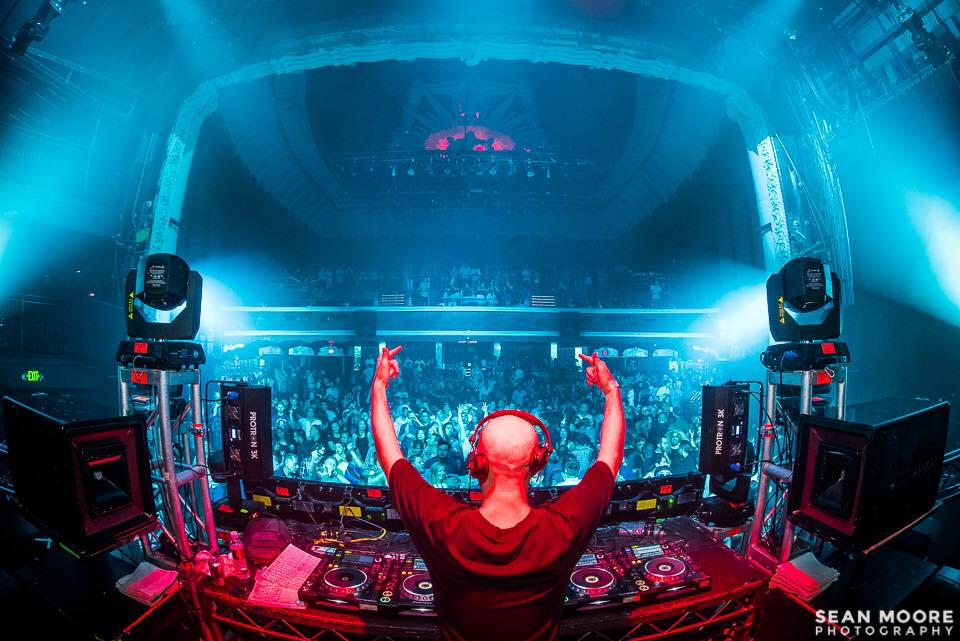 You've traveled extensively and play around the world. What has been your experience playing in the US versus playing in other parts of the world? Where has been your favorite place to play to date?
America is big, and different regions enjoy different styles. For the most part, American clubs are professional and top-notch. I always enjoy playing in the States, but I spend a lot of my time in South East Asia. I'm a resident at Jungle Experience in Thailand, which is a 6,000 person tech house / techno party on the island of Koh Phangan. I've headlined that party 15 times over the last 5 years. Great memories there for sure.
In a recent post, trance master John 00 Fleming talks about the art of being an opener. I've seen multiple sets by you and you have mastered the art of opening as you often take the audience on a proper journey. You've opened for a diverse amount of trance and house DJs and each genre takes on a different feel. How do you plan for your opening sets and what advice would you give to other openers?
Opening is a special vibe. It's a good feeling to start a room from scratch and see it fill up. It's important to create a mood that leads well into the headliner, while being respectful and keeping people's attention. I edit 100% of the songs I play, so that keeps the flow going, and helps create an overall journey to my sets. Typically a good rule is to not play any songs that are made by the headliner (that's their job), and don't exceed the level of energy that the headliner will play. It's their night, we are supporting them, not the other way around. When I was young I used to go to Avalon and think "I want to be up there" – so it feels good to have the honor of warming up that room for various top artists.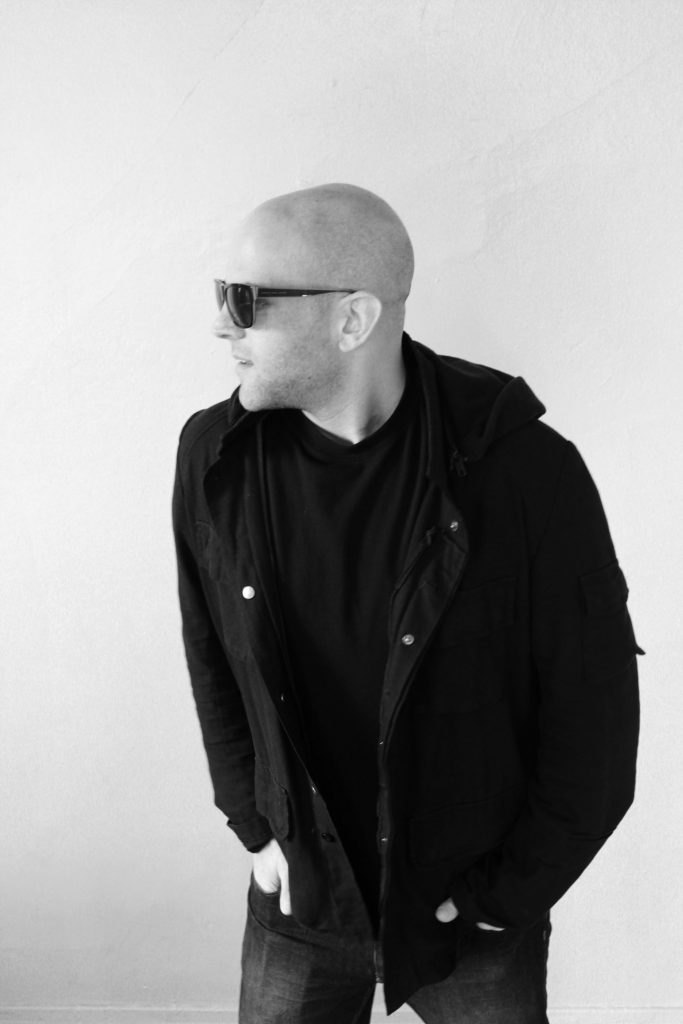 You're able to create music within a number of genres but prefer house overall. What about house music specifically draws you in? 
I find House Music to be the most accessible. It's groovy. People of all walks of life can identify with some form of House Music, and most other types of electronic music draw some kind of inspiration from this genre.
Do you have any dream venues or festivals you'd like to play in the future?
Would love to play at EDC one day. Since I was a kid, it has always been a goal to play that massive Insomniac party.
You have hosted a podcast that has aired once per month for the past seven years. How do you prep for your podcast and how have you been able to sustain the momentum and keep it fresh for this extended period of time.

It's good balance to have a home base for people to come to each month for a new mix. The first year I did every week, but that was way too much work. It usually takes me a day to prep my mix, and another day to prep the episode. I try to book my guests a few months in advance so I'm never scrambling to find a guest artist. I love that wherever I travel, there are people that tell me they enjoy listening to Open House, makes me feel good about the work.
Stream Randy Seidman – Open House 152 via SoundCloud:
You've been supporting Infected Mushroom as an opener for about 10 years. How did that relationship develop? 
When I was in school, I was the intern for Giant. Then when I graduated from college I got a job at music booking agency called Coast II Coast. They represented artists such as Louie Vega, KRS One, Missy Elliott, Shpongle,
Infected Mushroom
, and more. I was handling the tour coordination for all the artists at that agency, but the busiest part of my job was Infected. Over time I became close with them and eventually, they asked me to come work directly for them. That was about 10 years ago, so in the past decade I've warmed up for them around 500 times around the world. This has opened up many great opportunities and has allowed me to create a name for myself.
If you could only listen to three artists for the rest of your life, in any genre, who would they be and why?

Cat Stevens, Tupac, Dave Matthews Band. These artists provided the soundtrack to my upbringing. Always makes me feel nostalgic.
Do you have any advice for other DJs who are trying to make it?
The only way your dreams won't come true is if you give up. Always keep pushing.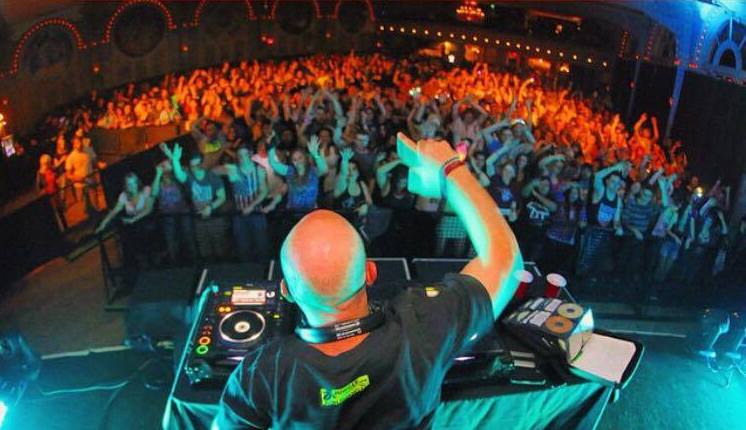 Outside of music production and DJing, what do you do in your free time? 
Hiking, Pilates, and tour managing Infected Mushroom.
Finally, what are your favorite pizza toppings?
Pepperoni, mushroom, and black olive. It sounds weird, but it's amazing!
---
Follow Randy Seidman on Social Media:
Website | Facebook | Twitter | Instagram | SoundCloud