Glitch-trap artist Pedestrian Tactics is gaining momentum with his newest genre-bending release "Redef". 
---
Pedestrian Tactics is the latest project of the Seattle-native bass artist formerly dubbed Corporate. Redefining his identity has done little to impede the drive to create equally complex and utterly groovy experimental bass music. "Redef" is Pedestrian Tactics' second release under his new moniker following his captivating 2017 EP In Transit, and is available on all digital retail outlets.
"Redef" is an intricate, glitch-infused, bass-heavy composition comprised of ordinary noises that are rhythmically redesigned and set within an eerie industrial soundscape. It is subtly ominous and deliberately haphazard, with each minute sound carefully fixed within a broader assemblage of sonic design, like pixels in an image. 
This track provokes an air of grimy urban mystique. As it playfully bounces through a carefully cluttered array of glitched out samples and deep-set vocal chops, it's as if the track moves through the soundtrack of an exotic sci-fi spectacle. "Redef" is yet another testament to Pedestrian Tactics' seemingly effortless knack for generating unique tracks, each as fresh and intriguing as the last.
Grab your copy of "Redef" on Bandcamp or stream it below!
Stream Pedestrian Tactics – Redef on SoundCloud:
For years Pedestrians Tactics has deftly flown under the radar whilst redefining bass music through his own grade of unparalleled cerebral sound. It's impossible to pinpoint a single style within the amalgamation of hip-hop, trap, glitch hop, deep bass, synthwave, and melodic future bass.
His tracks have been blasted on sound systems around the world by prominent artists like Xilent, Bassnectar, ill.Gates, Zomboy, and more. Most recently, X&G chose "Redef" as the opening track to set the stage for their heavy, psydub Nest HQ minimix.
"Redef" is just the first of many new forthcoming releases, and Pedestrian Tactics has three more mind-bending tracks up his lustrous sleeves. Stay tuned for more savory sounds from Pedestrian Tactics!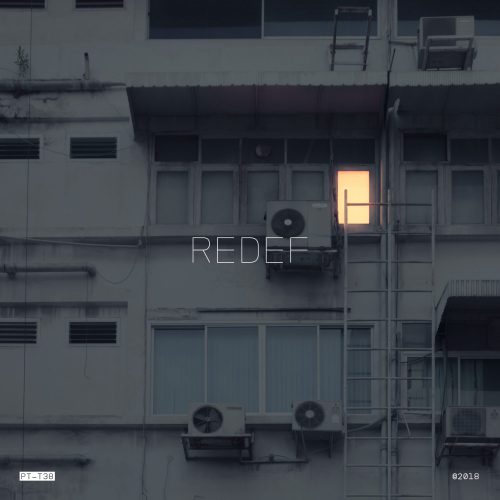 ---
Connect With Pedestrian Tactics on Social Media:
Facebook | Twitter | Instagram | SoundCloud