Insomniac's Dreamstate lands in Mexico City to bring their signature trance vibes and production elements to Palacio de Los Deportes.
---
Are you ready to return to Mexico City for a night full of unreal trance vibes this September?  If so, rejoice, as the return of Dreamstate Mexico has been announced by Insomniac Events! Landing in the city for the third edition of the trance-fueled event on September 1, 2018, the event is set to be hosted at the Palacio de Los Deportes for a night full of quality beats.
Precious few details have been announced for Dreamstate Mexico so far but the hottest bit of this news blast is that the event will feature two stages! What exactly this entails will be revealed over the next few days but with talent like Giuseppe Ottaviani, Paul van Dyk, Sander van Doorn presents Purple Haze, Berg, and Vlind we are sure they will offer an amazing assortment of Trance talent from around the world.
Will the two stages maintain a specific style or genre to set them apart? Will Dreamstate jumble the styles between the two? We will find out as the week unfurls as more announcements are sure to come soon.
Tier 1 tickets for Dreamstate Mexico will start at MEX$640 + fees & taxes and go on sale May 8-9 for Early Birds. If you miss out on Early Bird tickets, grab yours on CitiBanamex on May 15-16, and general sales go live on the 17th.

Will you be attending Dreamstate Mexico this year? Tell us who you'd like to see at Dreamstate Mexico this year in the comments below!
---
Dreamstate Mexico 2018 – Event Information:
Date: September 01, 2018
Hours: Coming Soon!
Location: Palacio de los Deportes in Mexico City [Av Viaducto Rio de la Piedad y Rio Churubusco S/N, Granjas México, 08400 Ciudad de México, CDMX, Mexico]
Age Restriction: 18+
Facebook Event Page: RSVP HERE
Tickets: Purchase HERE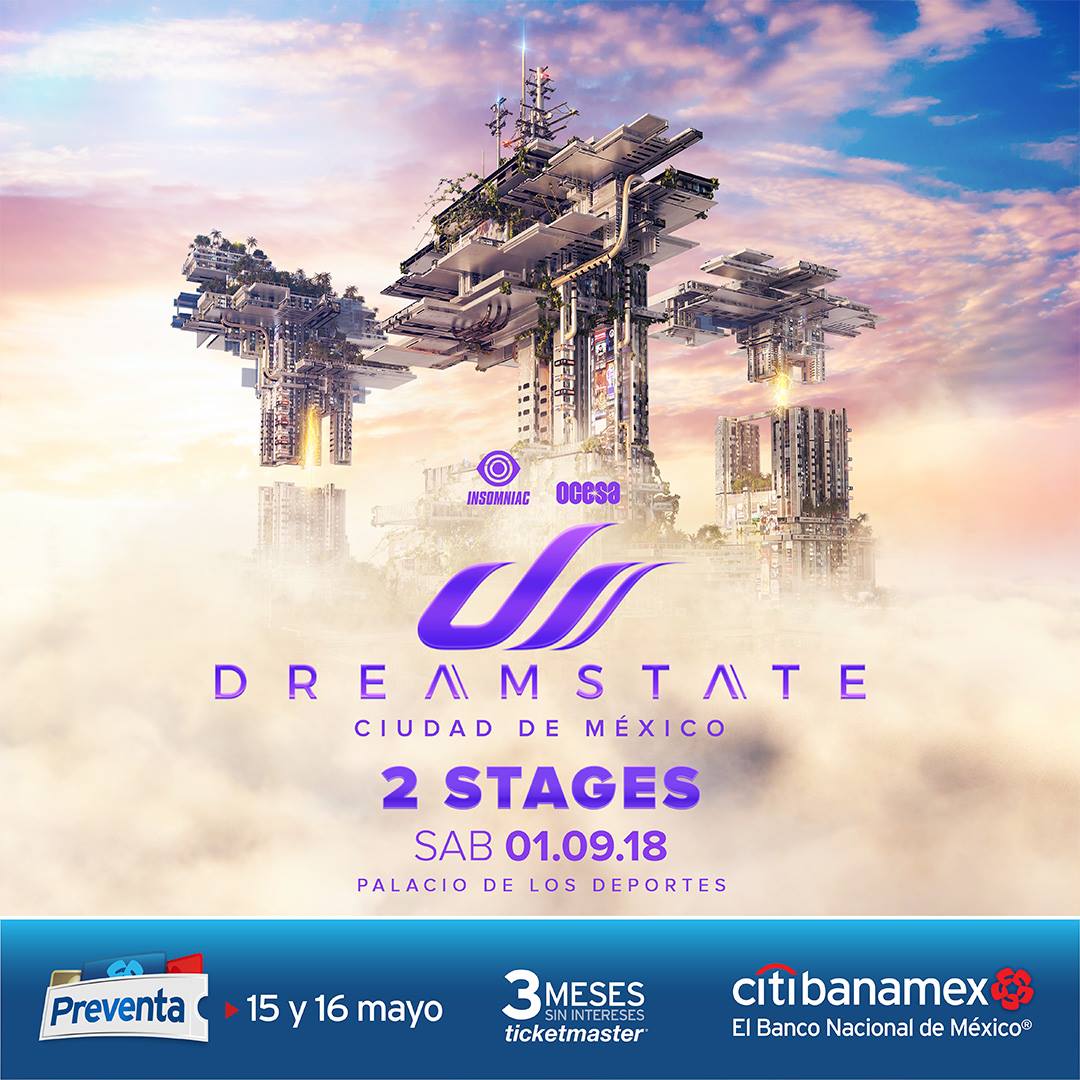 ---
Connect with Dreamstate on Social Media: