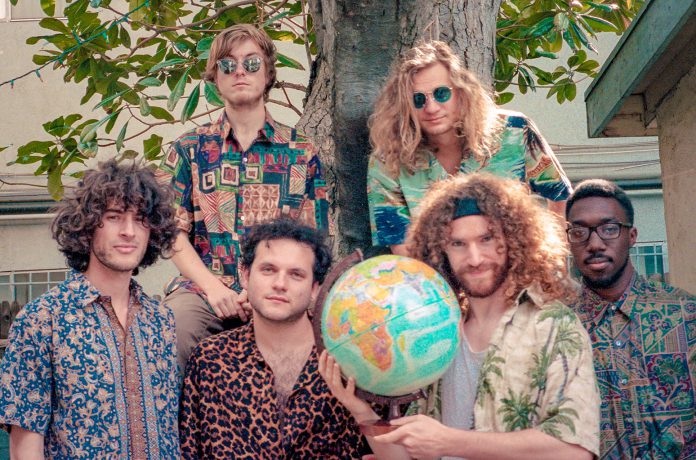 Justin Jay and Thumpasaurus have collaborated on a fresh and funky EP that will surely get you moving and grooving along with it.
---
If it's funk you crave, you're in luck – Justin Jay and Thumpasaurus have just the thing to whet your funkalicious appetite. Released today, the brand-spankin' new Justin Jay x Thumpasaurus EP features six tracks of insatiable, wiggly house-meets-funk that will have you dancing like a fool in no time flat.
Released on Justin Jay's label Fantastic Voyage, there is plenty to love throughout the EP as it features tracks like "Wayne's World" along with a flurry of edits and remixes. Available on streaming platforms today, this is a must-listen for anyone who wants to take a trip as the EP will take you for a ride.
Justin Jay spoke to Billboard about the new Wayne's World EP and detailed his connection to Thumpasaurus and how they reinvigorated his love for live music:
"Thumpasaurus is an insane five-piece punk/funk band that formed in LA at USC while I was in college. I'd see these guys tear it up at rowdy backyard house parties or in people's living rooms where sweat would drip from the ceiling. I can't explain how formative it was for me musically to see Thumpasaurus. They reignited my interest in live music and bands. They're a huge musical inspiration of mine. Stoked to have done this collaborative EP with them."
Stream the Justin Jay x Thumpasaurus EP on SoundCloud:
---
Let's take a deeper look at some of our favorite tunes on the Justin Jay x Thumpasaurus EP!
"Wayne's World" is a sunshine-dappled, ridiculously cheerful tune. It's packed to the gills with groovy bass, catchy vocals, and a carefree sentiment that will wash all your worries away faster than you can say "Thumpasaurus".
Continuing on that path, "I'm Too Funky" (Justin Jay Edit) is a delightful romp through 60's-inspired synths and basslines, calling to mind all the best elements of a truly iconic era. The vocals draw from such seminal disco-era groups as the BeeGees with a twist – high register, impeccable diction, incredibly cheeky lyrics – absolutely perfect. Beware: listening to this one in public comes with a tremendous risk of weird looks when you spit out, "I'm too funky for the mothafuckin' grandma" on the bus.
"SpaceBarn" (Justin Jay's Burnin' Remix) brings us back into the chief mood of the Justin Jay x Thumpasaurus EP, with its fantastically catchy vocals, syncopated rhythms, smooth guitar, and yes, even a little cowbell. The remix manages to maintain all the best parts of the original while simultaneously giving it this irrepressible groove. It's without a doubt a banger, and I can't wait to see Justin drop it live.
Finally, we round out the EP with its first single and arguably the best track on the whole thing, "Dance Like It's Your Ooey" (JJ Bootleg), a track that has won a ton of much-deserved play in Justin Jay's sets over the last few months to incredible fanfare whenever he drops it. The whole track is 100% pure energy, hype, and madness, and I am absolutely here for it. It's a highly memorable standout no matter what the context.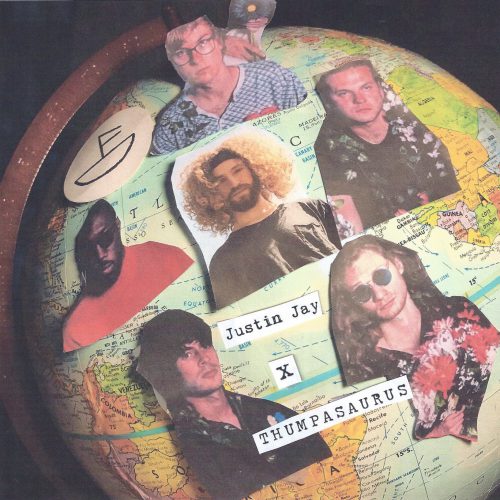 ---
Follow Justin Jay on Social Media:
Facebook | Twitter | Instagram | SoundCloud
Follow Thumpasaurus on Social Media:
Website | Facebook | Twitter | Instagram | SoundCloud
Follow Fantastic Voyage on Social Media: