Claude VonStroke continues to dominate the scene with his two-track Walay (My Bae) EP, sweetening the release with a 'Show Me Your Two Sides' contest to win a signed limited edition vinyl!
---
There seems to be no stopping the Dirtybird king as after closing out a massive 2017 tour schedule with Get Real sidekick Green Velvet. Claude VonStroke is gearing up to embark on his massive nine-date European tour with his latest EP Walay (My Bae) to set the tone for countless evenings of unbridled fun and excitement on the dance floor!
With two brand new tracks to latch on to, it is the vision behind the beats that make this particular release one that you don't want to ignore. As a literal ying-yang of emotional expression, it is title track "Walay (My Bae)" that nods to the concept of love. The quirky robotic vocals inspire a light-hearted romp under the lasers with your closest friends and family in tow.
On the flip side, "Raw Nerve" pulls out the dark emotion, invoking an introspective exploration of personal fears and insecurities. Touching on the very real issues of social anxiety, the lyrics tell a powerful story of looking in from the outside that all the wallflowers among us can relate to. A virtual two-sided concept of sound, Walay (MyBae) is an EP that cuts to the core with both darkness and light.
Stream Claude VonStroke – Walay (My Bae) on Spotify:
Stream or purchase Walay (My Bae) on your favorite platform!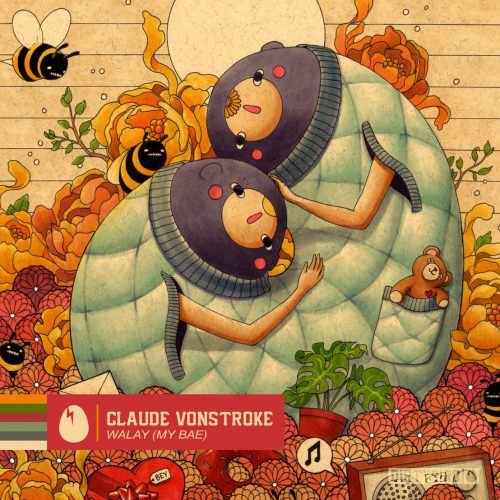 ---
Claude VonStroke has something extra special in store for all of his Walay (My Bae) fans!
In keeping with the theme of emotional duality, Claude VonStroke has established a contest appropriately titled 'Show Me Your Two Sides'! All it takes to win is for you to post a meme or gif on Twitter or Instagram using the hashtag #WALAYRAW for a chance to claim your very own signed limited edition vinyl of Walay (My Bae)! So what are you waiting for? It's time to get those creative juices flowing!
As you get swept away by both release and contest alike, you can witness Claude VonStroke in his element as he continues on his musically innovative streak. Be sure to free up your schedule and head on over for some high octane groove sessions in the good ol' USA at the annual Dirtybird BBQ's held in Austin on May 19, Oakland on June 2, and Los Angeles on July 8!
If it's the big festival's you crave, you can catch Claude and alias Barclay Crenshaw at your favorite worldwide massives this summer including Sasquatch, Music On Festival, EDC, Electric Forest, Movement Detroit, Tomorrowland, and many more. Head on over to his official website for a full list of tour dates. Party on Dirtybird family! See you on the dance floor!
For more insane beats fresh from the Dirtybird wheelhouse be sure to check out EPROM & Claude VonStroke's "Grenade"!
---
Connect with Claude VonStroke on Social Media:
Website | Facebook | Twitter | SoundCloud | YouTube