Bad Decisions prove they need to be on your radar with their euphoric new future bass track "Too High".
---
Bad Decisions kicked off the year with a massive hard-hitting remix of Martin Garrix & David Guetta's "So Far Away" which is definitely an example of their heavier sound that I'm loving. Other favorites of ours include their originals "Fuck Dat" and "Yea Boi," both of which are sure to heat up your night, but now they've brought us another captivating tune with "Too High".
The Australian duo's tune "Too High" is the perfect feel-good track to bring us into the good times of summer. This track seamlessly brings together a number of genres, from the hip-hop vocals to the future bass leaning drop, it will please everyone's ears.
The lyrics sing of the want to just let go, get "Too High" and have a good time this summer without having to face the responsibilities of life – it's perfect to throw on for any 4/20 celebrations you might be having. The melodic drop is infectious; lighthearted riffs overlayed with euphonious horns and rhythmic drum kicks make for an absolutely beautiful chorus of sounds.
Stream the track on your favorite platform! 
Listen to Bad Decisions – "Too High" on Spotify: 
---
"'Too High' is straight up just about enjoying life and having a good time, not overthinking things and just living."

-Bad Decisions
From bass-heavy bangers to more melodic tracks such as "Too High", Bad Decisions has been absolutely killing the game lately. Finding artists who can move between genres so effortlessly can be a challenge, but these guys are clearly on the up and up for their versatility and musical prowess.
We can't wait to see what else this duo has in store for us with their future releases, let us know what your thoughts are on this tune in the comments!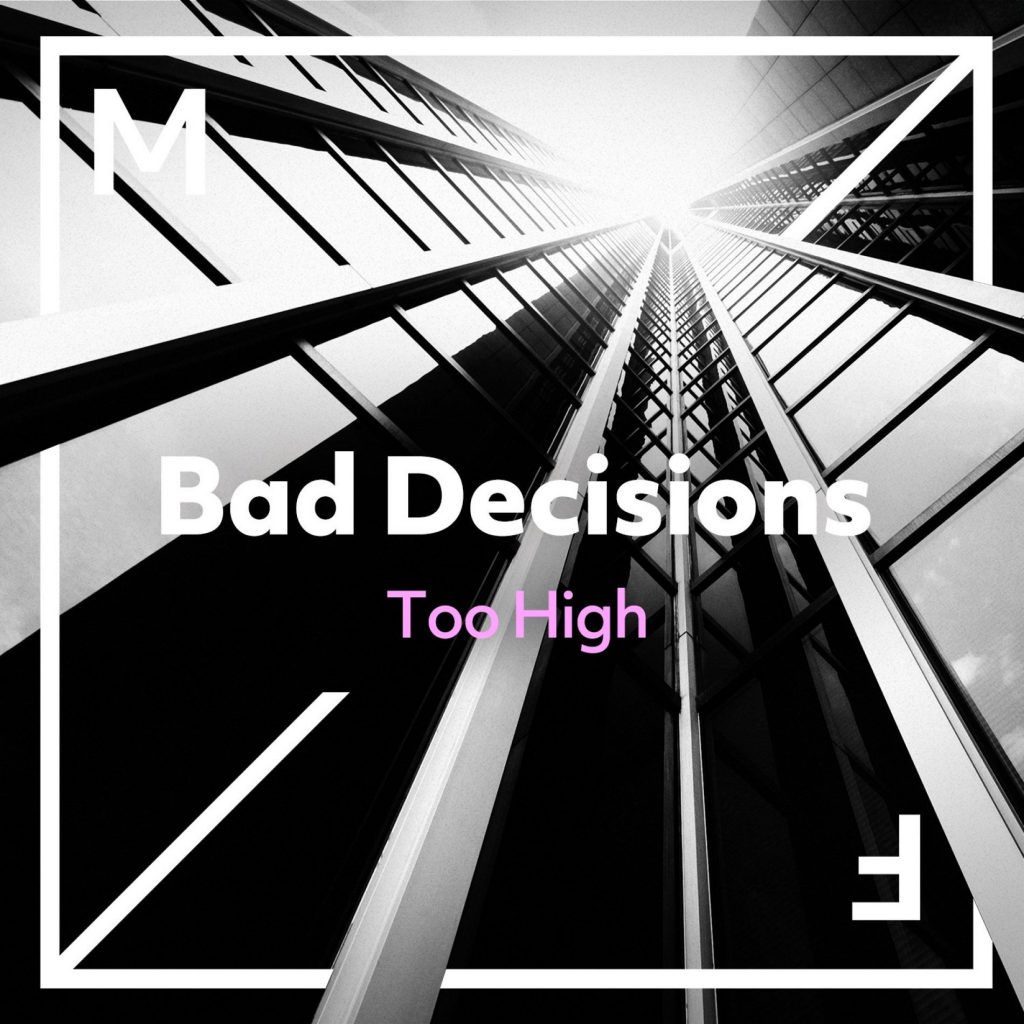 ---
Connect with Bad Decisions on Social Media: 
Facebook | Twitter | Instagram | SoundCloud