Digital Motion Events brought The Hypercolor Tour with Marvel Years, Manic Focus and Liquid Stranger for a mind-bending, sonic adventure.
---
On that a cold drizzly evening, there wasn't anything better than instantly running into friendly familiar faces at my favorite venue, The Red Room. It also made the substantial wait in line a little bit warmer while we waited to get inside. This sold out show had brought a swarm of eager fans ready for the The Hypercolor Tour's final stop.
After finally making it inside, I caught some glitch, hip-hoppy dub at the tail end of Marvel Years. The venue was already packed to the brim, which prompted my crew and I to take to the back of the room for more dancing space and the much-needed breeze flowing in from the back door.
Manic Focus
turned up the heat with similar stylings, going a little deep and dubbier, with support from Marvel Years on guitar.
They made intriguing musical flavor combinations like deep-house dubstep, into some psy trap, followed by deep funk and drum and bass, all within a jam band, psychedelic rock shell. I felt like we were traveling through decades of music in a psychedelic dub lacquered vessel.
My good friend Drew, and fellow writer at EDM Identity, had a great time making sense of his first time at Red Room. "It's unfair to call this a club," he commented, "…it's more like your best friend's house." Throughout the night, he continued mentioning the homey atmosphere that I always find so charming, as well as the Red Room's interesting layout.
"Everyone is VIP. Nobody is above another person in this room," he continued. Except of course for the literal difference in floor elevation, which diffuses the space, making it more easy to maneuver and clearly see the stage.
I personally see Red Room as a "come as you are" venue.
Looking around, I saw people dressed in all colors and sorts with spirit hoods, robes, flow toys, and that insane guy in a bear-headed fur coat. It's an unusually welcoming place – one that relentlessly feels like home.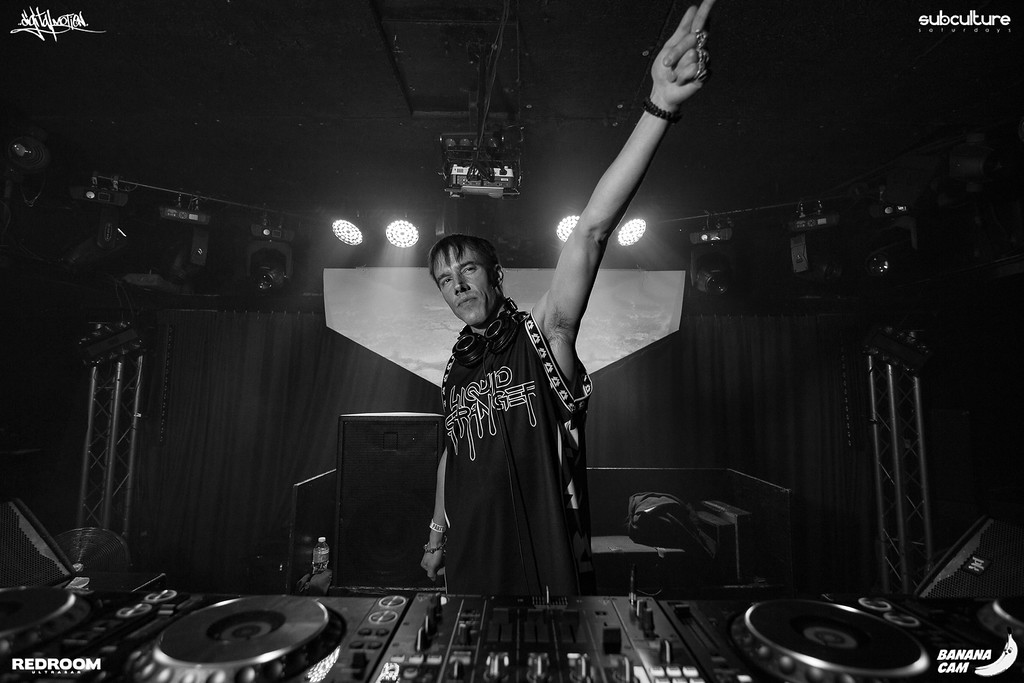 At long last, Liquid Stranger took to the stage; we were ready for takeoff. He instantly engaged the crowd, preparing to feed off of our energy. "I'm gonna start off really slow and pretty," he said after a brief intro, "and if you guys wanna go harder… I will oblige."
"Ohhhhh snap," I thought. "Bring it…"
I was amused where he started after his disclaimer. It was dark, melancholy, and deeply ominous. The stack of PK speakers exhaled a slow, rumbling torrent of sub-bass, alluding to the impending madness. It wasn't quite what I'd think most humans would consider "pretty." But then again, this crowd was a little out of the norm, and prepared to confront some pretty weird noises.
I was pleasantly surprised that the set was more throwback than I'd expected.
It wasn't all-original, like his previous visit to Red Room on the Weird and Wonderful Tour. Rather, it was a delightful alien dish of old favorites tossed with the likes of other familiar artists, dressed with his signature Stranger touch.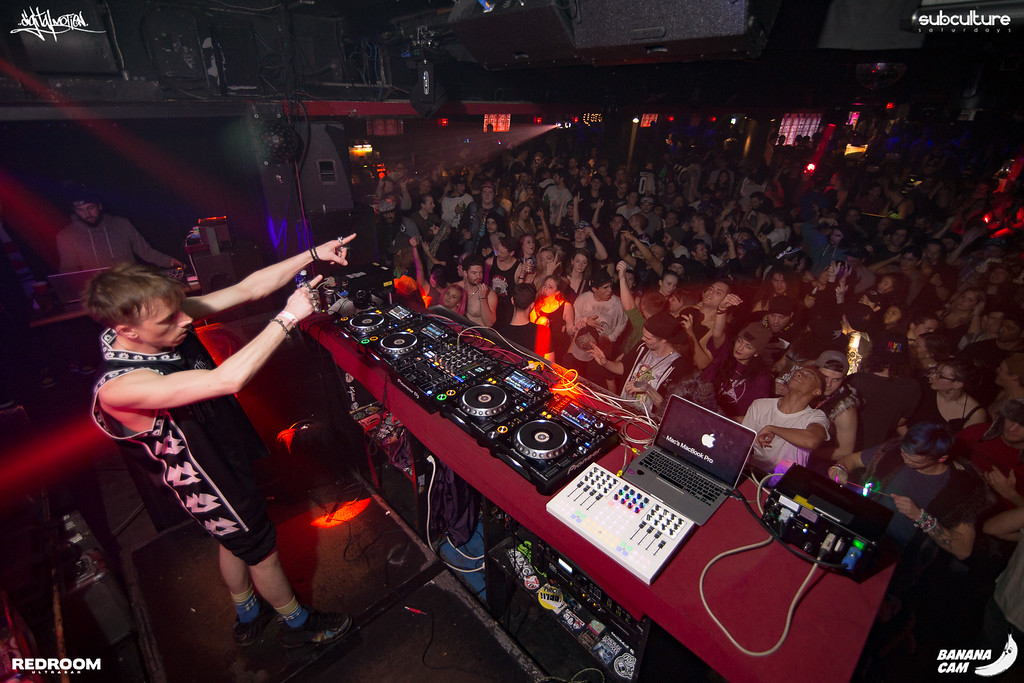 It was clear we had left planet earth, to a world held together by bass, grime and driving beats sprinkled with high-flying, syncopated starbursts. Lasers were beaming in all directions, adding a fifth dimensional layer of movement and color. 
Liquid Stranger reminded us that "the harder you go, the harder I play."
Our back and forth steadily escalated, ever-scaling into deep, weird oblivion.
The crowd itself was very entertaining. I watched a circle of robed weirdos get down in one corner, a guy rapping over the music into some girl's camera, another girl stop dead in her tracks to insist to a table of people they looked beautiful. People were also repping the merch of so many other artists that I love. Everywhere I looked was teeming with good vibes, friends from other shows, and new strangers to interact with.
Once their filthy hit "Space Boss" dropped, even Stranger's messianic counterpart Space Jesus couldn't save our souls now. We were far too deep in his core shaking, deep bass underworld, confronted by new weird "Demons".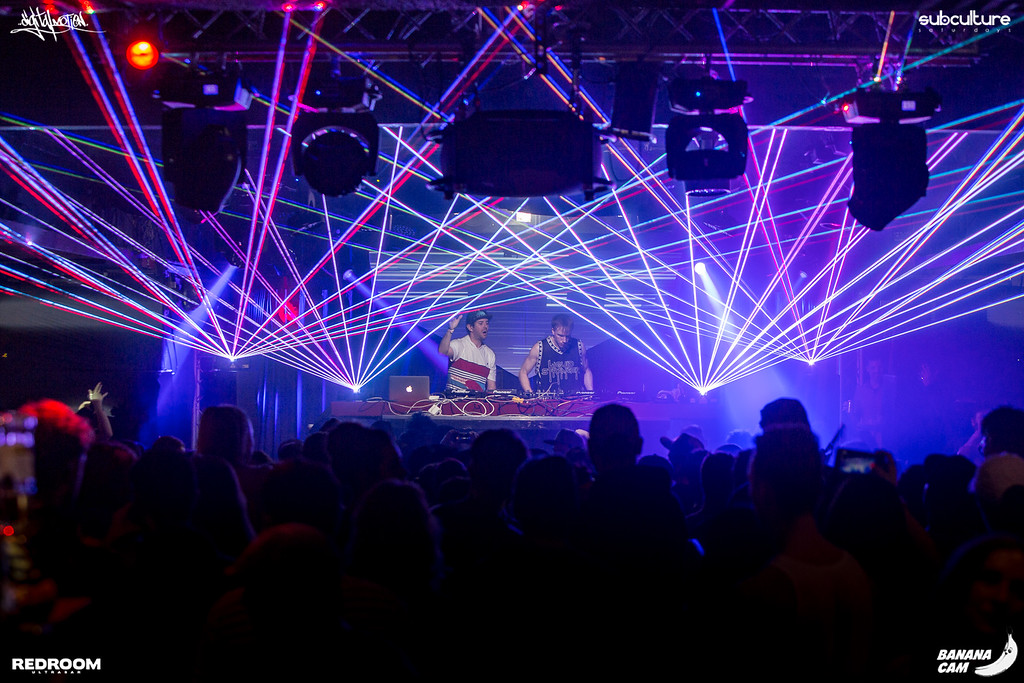 Out of nowhere, Manic Focus jumped back on the decks for a "DnB birthday surprise". Indeed, the blast of super fast, machine gun drum and bass caught us completely blindsided, before we could comprehend what had happened.
Soon thereafter, Manic and Stranger came out together in the show's final half hour for a heavy back-to-back, returning to sounds foregone – stomping psytrap, predatory dub, dismembered song bits pieced together in oozing bass juice. It all fittingly ended with Gary Jules' "Mad World", with the song's original vocals creepily modulated.
"I think you've all had enough weird space noises for one night," Liquid Stranger conceded…
And he returned once more to outer space, leaving us with the anticipation of his return on the next intergalactic tour.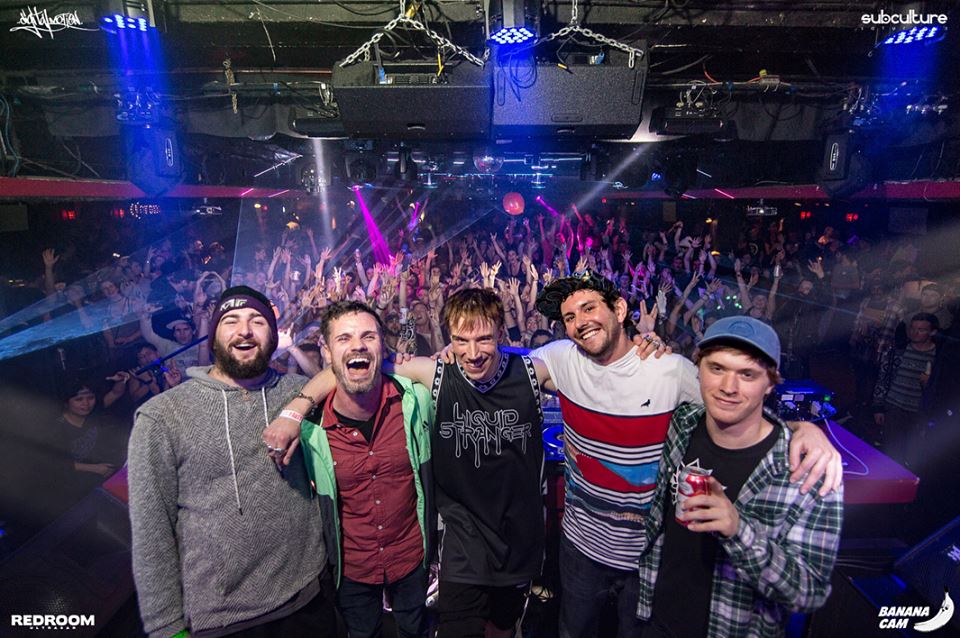 ---
Follow Liquid Stranger on Social Media:
Facebook | Twitter | Instagram | SoundCloud
Connect with Manic Focus on Social Media:
Facebook | Twitter | Instagram | SoundCloud