If you need a banger for your Friday, look no further: Huxley's "HotBOi Handgrenade" featuring Dances With White Girls is the undisputed tune of the weekend, and it's here to melt your face.
---
option4's HotBOi Records imprint has been on fire this season. After dropping new tracks from tech house mainstay Will Clarke and option4 himself, the label just released what is arguably its hottest track yet with Huxley's "HotBOi Handgrenade" featuring everyone's favorite vocalist of the moment, Dances With White Girls.
Press play on this track and the reason it's blowing up will be immediately apparent. With a pulse-pounding, heartbeat-like rhythm that anchors the whole track; a tremolo-infused, Middle Eastern-inspired synth melody that plays perfectly with the story in the vocals; and an array of subtle but hypnotic sound effects, the track is a banger–and the vocals only make it better.
The unmistakable vocal track, provided by scene favorite (and amazing Twitter personality) Dances With White Girls, take the listener on a remarkable journey as he lends his signature deadpan to an innuendo-laced story about interdimensional space travel. Or… something like that. You'll just have to listen and see for yourself!
Stream Huxley – HotBOi Handgrenade featuring Dances With White Girls:
At this point, UK mega-talent Huxley is practically a household name (if you're a household that listens to a lot of house music, anyway). With releases on high-profile labels from Relief Records to Defected to Hypercolour, he's proven himself to be innovative, prolific, and without a doubt someone that you should be keeping your eyes and ears on.
What do you think of Huxley's new HotBOi heater? Let us know in the comments!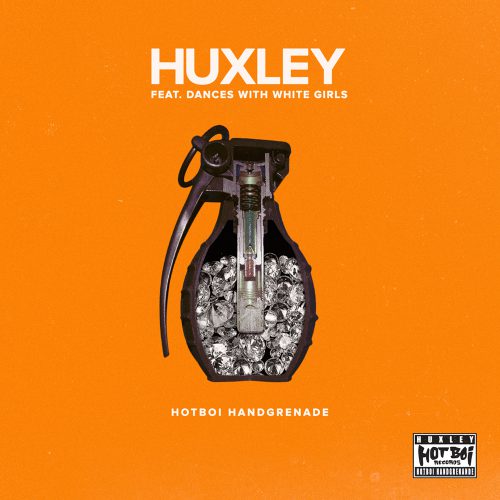 ---
Connect with Huxley on Social Media:
Facebook | Twitter | SoundCloud
Connect with Dances With White Girls on Social Media:
Facebook | Twitter | Instagram | SoundCloud
Connect with HotBOi Records on Social Media:
Website | Facebook | Twitter | Instagram | SoundCloud