The ultra-mysterious groove master Claptone delivers those sweet deep house vibes on "Under The Moon", his latest Fantast track reveal!
---
As Claptone fans wait patiently for the June release of his sophomore album, Fantast, the masked beatmaker has emerged to deliver an extra special treat in the form of "Under The Moon" featuring the brilliant vocal stylings of Nathan Nicholson. And what can be more exciting as this production marks the return of a beautiful collaboration that brought us "Heartbeat", the incredibly well received single from Claptone's debut album that since 2015 has garnered twenty million Spotify streams and counting?
Right out of the gate, "Under The Moon" dishes out some seriously hypnotic deep house beats that ooze with both somber lyrical darkness and uplifting house kicks surrounded by lighthearted vibes. This unique balance makes "Under The Moon" a multidimensional piece of musical art and comes as an indispensable offering on his forthcoming artist album. You may have already been privy to the divine effects of "Under The Moon", as already the track has garnered some major head nods and attention as a celebrated go-to track in many of Claptone's most recent sets!
Related: Get all the details about Fantast and his previously released single "In The Night"!
Stream Claptone – Under The Moon on SoundCloud:
As we get lost in the wonder of "Under The Moon" we can't help but feel the raw anticipation building as we wait for Fantast!
As summer draws near, it is the Claptone universe that is at its deepest level, more vivid than ever before. As an advocate for art with a creative edge and an unquenchable thirst for the most forward-thinking beats that will drive house music into the next era of sound, we can be assured that Fantast will be an album worth the wait!
On its design, Claptone has brought together a diverse group of collaborators such as Bloc Party's Kele Okereke, Blaenavon, Tender, Jones, Zola Blood, Austra's Katie Stelmanis, The Boxer Rebellion's Nathan Nicholson, Clap Your Hands Say Yeah, Joan as a Police Woman and Matt Simons. With such a broad array of talent on the roster, Claptone's musical story is surely rising to the next level!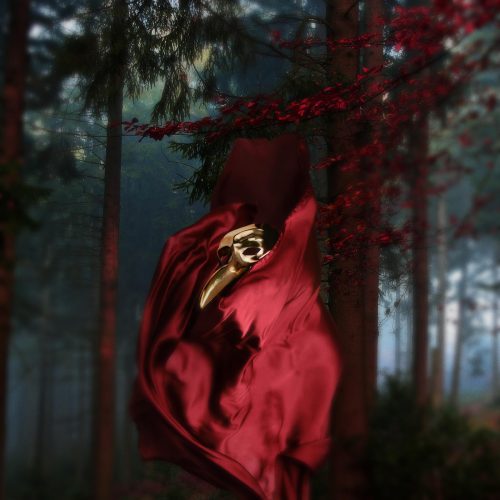 ---
Connect with Claptone on Social Media:
Website | Facebook | Twitter | Instagram | SoundCloud | YouTube