Bass crazy thump funk duo Staunch has released another foot-stomping EP, Where Your Shoes At?, on Westwood Recordings!
---
The Funk Hunters' Westwood Recordings has unleashed Staunch's new savagely funky, heavy bass EP Where Your Shoes At?. It's loaded their uniquely heavy, soulful flair that gets you grooving whether you choose to or not.
Together, James Hayes and Algernon Renton have become masterful at inventively blending classic upbeat funk with deep, grimy bass. Their name says it all. Every rousing track urges you to both get up and get down. Even the toughest can't help but indulge in their potent breakneck beats and succulent composition. 
Purchase Where Your Shoes At? on iTunes or listen to it on Spotify.
Stream Where Your Shoes At? and taste the delectable madness on SoundCloud:

---
It can't be emphasized enough how well Staunch blends old funk and blues themes with modern electronic elements.
"Where Your Shoes At?", the EP's playfully twangy title track, takes this to sweltering extremes. Lifting off through a gospel-style organ, the first track increasingly gains more flavor adding quirky samples, talkbox quips, and heavy electric guitar riffs before descending into a dense array of playful sounds atop an abrasive bassy underlay. It's a merciless synthy slap bass song complete with the question we're all left asking ourselves.
The EP's second track, "Interstate Grooves", features the talented funky Dutch mastermind Beat Fatigue. This old-style track has an assortment of percussive instrumentals with a dank bass guitar and the sub-bass layered on thick. Then the track's broken beat, set atop a playful mess of wailing horns, bleating flutes, and slapping bass, morphs bossa nova funk and into sexy grime.
The EP forcefully closes with its chunkiest track "Rhetoric". The dense, deep bass punches through your skull, into your soul, with the only hope of return being through your feet. Its melodic intro sets you high in the clouds, then thrusts you down into unimaginable depths. Sultry guitar licks lead the march back up to soulful liberation aided by glitched out vocal chops and a bold sax to brighten the way. This track inspires movement through uplifting unrest from within. 
I dare anyone to give this EP a listen and not dance. It's truly music for the soles.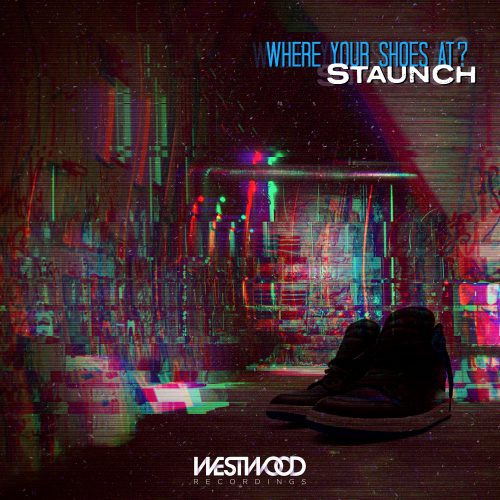 ---
Connect with Staunch on Social Media:
Facebook | Twitter | Instagram | SoundCloud