The best shows always have a positive atmosphere, but the mood of The Golden Age with Paul Oakenfold could only be described as jubilant.
---
Denver dance music circles were abuzz with news of the all-classics warehouse party on St Patrick's Day for weeks in advance. The anticipation paid off, as Mahesh Presents and Stark Contrast threw a nostalgic and uplifting party that celebrated Denver's thriving trance scene, featuring none other than trance legend Paul Oakenfold.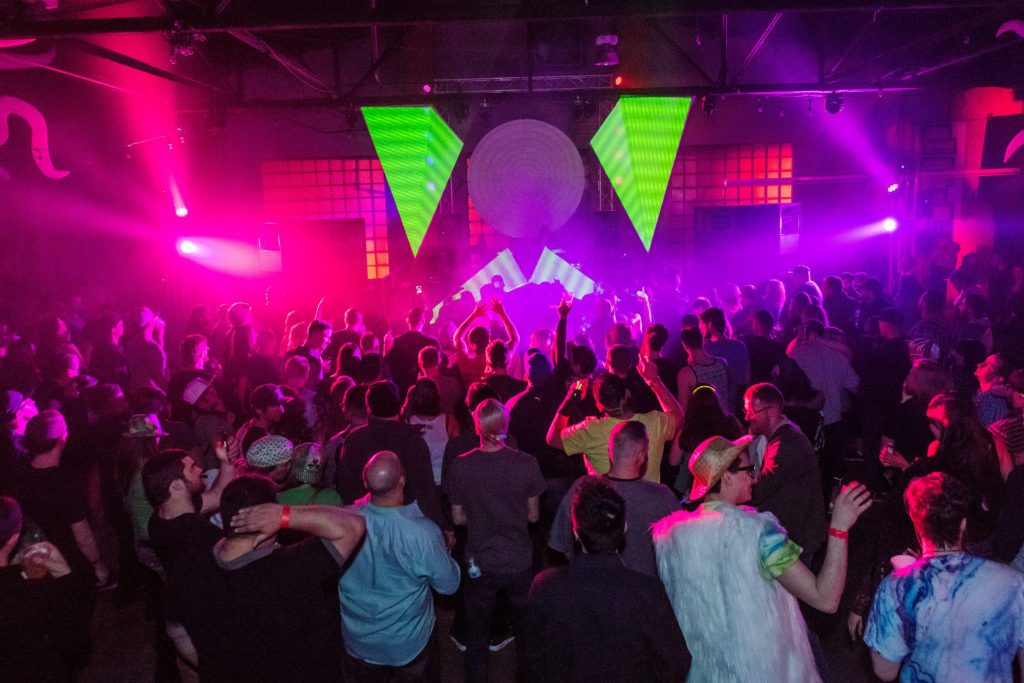 A sizable line of ravers well into their St. Paddy's revelries stretched outside an unassuming warehouse in north Denver. Promoters released the location the day before. Likewise, the identity of the "Trance Legend Headliner" was secret when the show was first announced. Partygoers entered a square of aging cinderblock under a defunct and wordless bar marquee, lasers piercing frosted glass block windows.
I have to level with you – the warehouse experience really is different, and it really is special.
You are in a concrete box, and it sounds like it. This room, with its uneven concrete floors and echoey acoustics, is far from pristine. And that's definitely the point. The roster of veteran DJs learned their craft in spaces like this, and it shows. A particular treat was DJ Dragon's opening set. Anyone who has been dancing in Denver over the last couple decades knows Dragon, who came out of retirement to play an energetic classic trance set that more than primed the crowd for Paul Oakenfold to take the stage.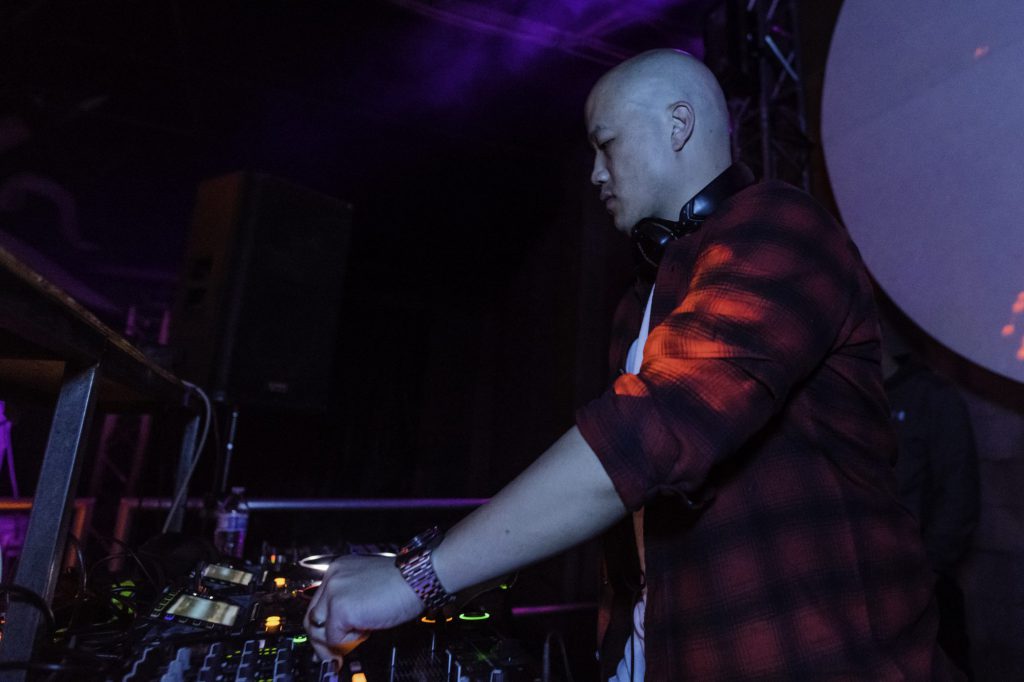 From the moment he took the decks, it was clear that Oakenfold was just as excited as everyone else.
Oakenfold began his set jumping around the stage, waving and mouthing hellos to people in the crowd as if he were seeing old friends. Considering the loyalty and longevity of Denver's trance community, he probably really was. Everyone in the room was close enough to see Oakenfold's face, which was a lot of fun because before every big drop, he smirked and winked. (He certainly has a reputation for being a smirky and playful guy in general.)
The flavor of the set was upbeat and timeless.
I knew it was an all-classics set, but the music felt as fresh as ever. This was the kind of music that trance fans have always loved to hear. The set would probably be just as well-received at a wide-audience festival, though the warehouse atmosphere and passion of the old guard ravers provided a meaningful accent. Oakenfold spun anthems from giants like ATB, iio, PPK, and Kernkraft 400 (yes, that track).
The mainstays of classic trance were all on display: hard rhythms to floaty synths, ethereal vocals to uplifting crescendos. The sound was unadulterated, delighting veterans and educating the younger crowd there to pay their respects. The crowd was diverse in age and backgrounds, which contrasted with the Sasha Warehouse Experience two weeks prior; that show brought out a universally more reserved, seasoned audience.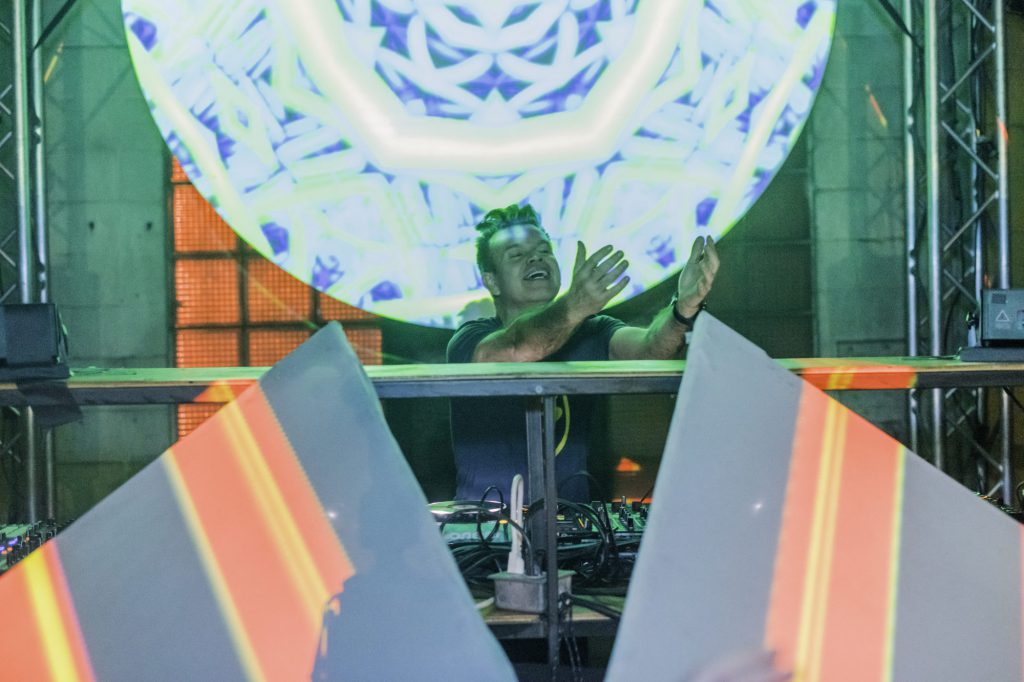 The Denver Trance Family crowd was outgoing and eager to praise of the event.
"Denver is becoming an EDM capitol of the world, and not just bass music anymore," chimed a young dancer who was practically bouncing around the patio. Also common were refrains of "I could have gone to [insert competing St. Paddy's party here], but Paul is a legend!" The holiday brought its own silly mischief to the atmosphere, most people donning neon green fishnets, lights, or wigs. Yet the crowd was surprisingly well-behaved – one bouncer wryly commented that he'd never been so "bored" with a St. Patrick's Day crowd to look after.
Also deserving compliments were Mahesh Patel of Mahesh Presents and Adam Stark of Stark Contrast. The guys were busy all night, managing the bar, coordinating guests, and even taking tickets and doing wristbands. Far cry from the promoters that are happy to kick back cocktails rubbing elbows in a cushy VIP section.
The venue's afterhours credentials meant that the party stretched into the small hours of the morning. Paul Oakenfold didn't yield the decks to DJ Anthony Martin until after 3:30 a.m. The decks seemed to be the only thing feeling the length, as a handful of technical difficulties and resets peppered the last half hour. The crowd didn't seem to mind though, leaving the dance floor made of sighs, sweat, and happy faces. I definitely look forward to the next events of Mahesh Presents and Stark Contrast, though I must say they've set their bar quite high!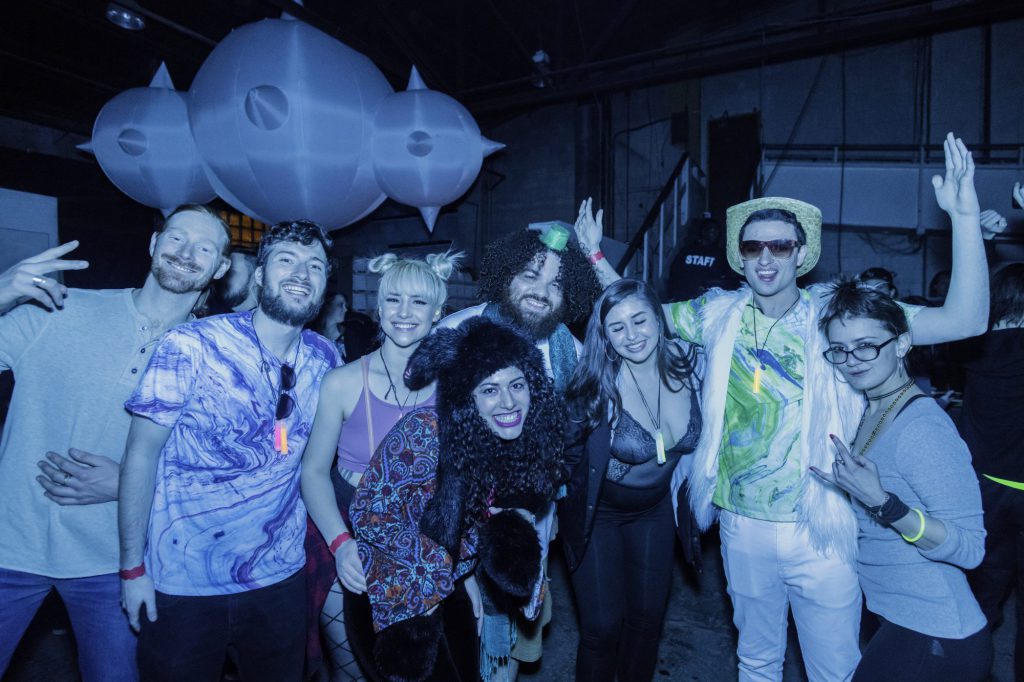 ---
Follow Paul Oakenfold on Social Media:
Website | Facebook | Twitter | Instagram
Follow Mahesh Presents on Social Media:
Website | Facebook | Twitter | Instagram
Follow Adam Stark and Stark Contrast on Social Media:
Facebook | Twitter | Instagram | SoundCloud