The 90's underground rave scene is now an era of legend, but the Sasha Warehouse Experience was intent on taking us back in time.
---
Much to my lasting regret, I missed out on those iconic raving years. The pacifier was a literal tool for baby-me then, not just a fashion accessory. I've always wondered what it was like and true, those days can never really come back, but the Sasha Warehouse Experience 2 on March 3 in Denver was as close as you can get.
Entering the warehouse (location disclosed the day before the show, nice touch), there was a sense of transporting to another time. Everyone stepping through the doors had a look of wonder on their face. We all knew we were there to see a legend, but we didn't know it would feel like stepping into a portal.
The room was cavernous and pitch dark, and the visuals were geometric and neon, like a Windows 95 screensaver-gone-rave.
The crowd was older, wiser, weirder, and kinder than most, and everyone I met was unflinchingly devoted to the music. To my delight, most of them rocked fashion relics of their past. I saw one fellow in a fan-made tee from a UK underground Sasha & John Digweed show back in 1995.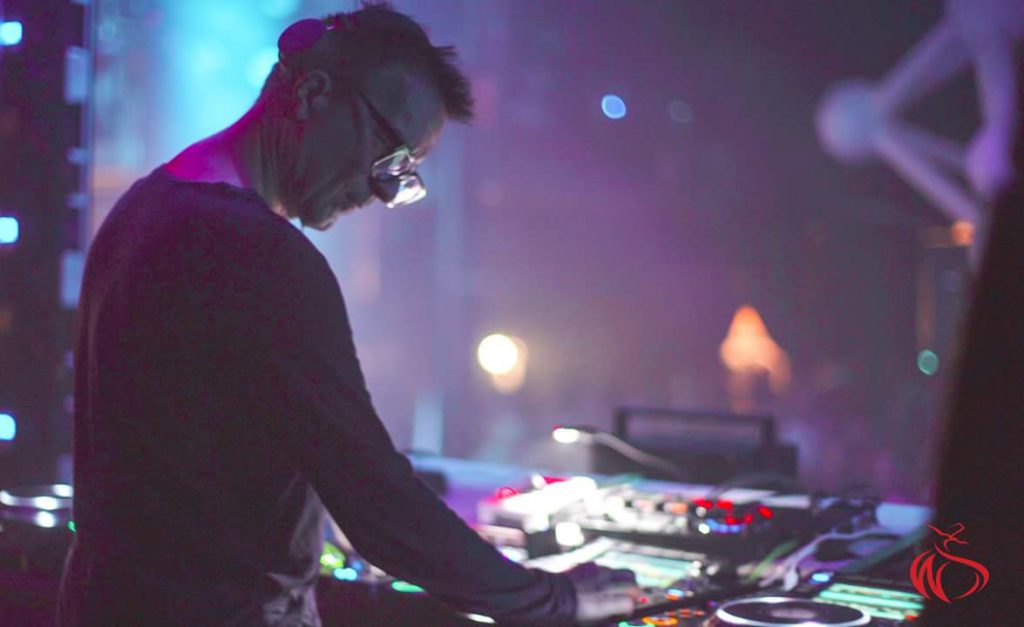 John Acquaviva warmed the crowd for Sasha and is a giant in his own right.
John Acquaviva's DJing career spans an incredible forty years and aside from an artist, he is also a co-founder of Beatport.com, the cornerstone of electronic music online since its inception. His wealth of experience made for a driving techno set, timeless in sound and flawless in execution. Acquaviva left us wanting more, dripping in anticipation for Sasha to begin his three-hour set.
The pitch dark room crackled with energy as Sasha took the decks.
As the lights went down, the set opened with a cymbal so crisp and resonant, I actually craned my neck to look for the drummer I thought must be on stage. But credit was due to the venue's meticulous production of both sound and light. Standing in the center of the dance floor, the experience took over the senses.
Sasha entranced me with resonant, deep, ground-shaking bass that tiny changes in the highs or melodies were thrilling as they jolted me from my Sasha-crafted altered state. Any time Sasha spun up a build, hands flew in the air and whistles broke out, bringing the focus all back to the collective energy crackling through the room. Then he returned the beat, finally releasing the tension as everyone broke back down into knee-creaking house boogie.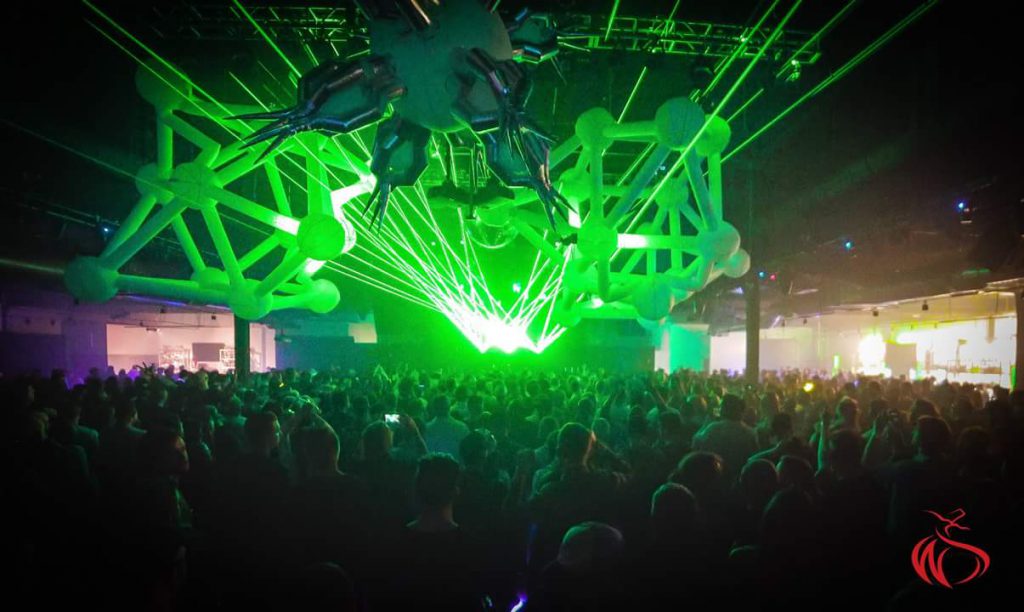 The Sasha Warehouse Experience was an excellent way to spend 3/03 Night in Denver
March 3 is an unofficial holiday when the 303 area code celebrates the rich and varied culture of our city with music and parties all over Denver. When I asked how she saw Denver change over her 30-year raving career, one dancer replied eagerly. "The people here haven't changed – they've always had good vibes and great taste. The only difference now is that it's much easier to book the best artists here than before!"
Credit there to Whirling Dervish Productions for the incredible booking and promotion. They also crafted a memorable space, adding booths selling classy merch, light toys, and even classic vinyl. (I gleefully left with a Kraftwerk gem under my arm).
The Sasha crowd was indeed a good-vibes-only zone. The people outside eagerly shared stories of raves-gone-by and passionate reviews of their favorite artists in the scene. I hardly spotted a single smartphone, people opting instead to connect with each other and their memories. The music did not disappoint even the most seasoned vets. One long-time fan told me that of the twelve Sasha live sets under his belt, this one blew them all away.
Connecting with the veteran dance community and witnessing these legends spin was a special experience, and I am eager to jump on whatever Whirling Dervish has planned for us next.
---
Connect with Sasha on Social Media:
Website | Facebook | Twitter | Instagram | SoundCloud