Since their beginning, Break Science has consistently merged different styles of music to create their own unique blend. Grid of Souls delves further into this unexplored terrain and offers us an experience like no other.
---
Five years after their first album, Seven Bridges, Break Science has gifted us with their second, Grid of Souls. This ten-track collection has been highly anticipated from fans around the world, and now it's finally here. Previously placing a large emphasis on the pure artistry of their production, we couldn't be more excited to hear what Break Science has to offer this year. Like I'm sure many others will be, I was absolutely blown away by Grid of Souls, and have much to say about it.
Stream Break Science – Grid of Souls via Spotify:
Stream or purchase Grid of Souls on your favorite digital platform.
Grid of Souls begins with "Cruise Control", an enchantingly melodic journey taking us places we've never heard of, and yet have always wanted to belong to.
Lovingly embraced by a pillow-soft piano intro intertwining with Raquel Rodriguez's velvety vocals, we begin falling victim to an elusive yet comforting spell. The intensity heightens as harmonious synthwaves crash into each other and lap against a gentle bassline. I can't help but close my eyes and smile while listening, and let it transport me to a better place… and this is only just the beginning of an intricately woven journey.
Layers of bubbling chimes and electronic warbles introduce "Reno", a funky, psychedelic creation backed by a snapping drumline and the occasional hip-hop interjection. A perfect example of how sound design can transform a track entirely, "Reno" is a story of its own, taking our hands and leading us into a cosmic wonderland.
Twangy percussion pops as a deepened hum looms in the background, and suddenly we are enveloped in a swell of vibey guitar and snare drums with "Android Love".
At this point in our adventure, we've swayed rhythmically and nodded fervently in unison to the beats, and now we're entering full get-down mode. I've never wanted to dance more than I have listening to "Android Love"; every slinky guitar strum and instrumental overlay invades every inch of my body, and I can't help but get moving.
If you find yourself driving through a countryside at two in the morning and need something to play, look no further than "Crazy Lately" feat. Prob Cause. Buttery smooth lyricism flows over a wildly atmospheric detonation of hypnotic bass, drawing us in even further into a stupor. I'm left feeling mesmerized before "Guiding Light" snatches me up and shoots me into space with its thunderous collision of raw emotion and a tease of melodic dubstep.
A fluttering of a hummed cadence and snaps explodes in a jazzy popcorn crackle of sensual chord progression in "SuperMoon". It is here where we feel just how much Adam and Borahm emphasize the "musician" part of their music; in just under four minutes, they've created something that is so perfectly orchestrated and encompasses a plethora of emotions.
"Make A Move" follows suit, throwing us into an angelic whirlwind of never explored sensations. It's magnetic in force and majestic in nature, gripping me tightly and never letting go, but promising a transcendental out-of-body experience.
"Light Shine Down" is a groovy and cultured track, complete with the fluttering of a flute instrumental. Once again we find ourselves unable to keep from snapping along to the beat and shuffling our feet, completely overtaken by this funky euphoria. But as soon as the low-down shred of a bassline hits in "Anthemy Mason" feat. Brasstracks, we're ready to switch into basshead mode. Alien quivers of bass and an ominous electronic knock paired with sexy instrumentals have us bobbing for bass crumbs like never before.
With so many different stories told in each of these tracks, my heart aches coming to the last of the album.
The first second alone of "Force of Nature" feat. Paperwhite brings a lump to my throat. A shadowy and ethereal reverberation leads into a radiating explosion of basskicks and digitalized clicks. Its passion is unmatched with a repeated, "We're a force of nature," and suddenly we realize that we've made it to the end of a long and twistedly beautiful journey, but we're standing stronger than ever.
These are not ten tracks; rather they are ten ventures into the unknown. 
They're packing up everything you own into a suitcase, getting in the car, and never looking back. They're chasing a dream, teetering on the edge, finally telling someone you love them; each of these tracks is a moment in your life, one you have lived or one you have yet to experience. Grid of Souls is exactly that: a map of emotions, memories, and everything we as humans encompass.
---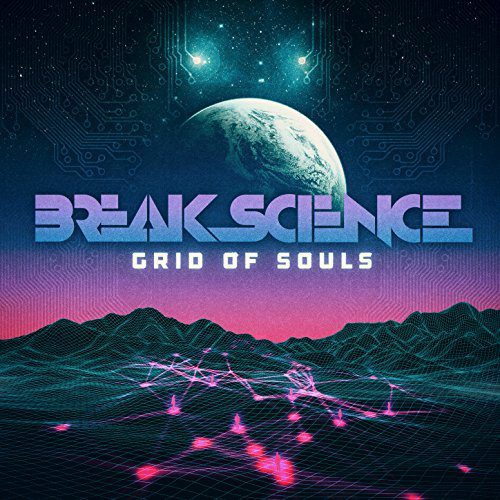 Grid of Souls Tracklist:
Cruise Control (feat. Raquel Rodriguez)
Reno
Android Love (feat. Lettuce)
Crazy Lately (feat. Prob Cause)
Guiding Light
Supermoon
Make a Move (feat. CTZN, Apryl Sashay)
Light Shine Down (feat. Karl Denson, Lenesha Randolph)
Anthemy Mason (feat. Brasstracks)
Force of Nature (feat. Paperwhite)
---
Connect with Break Science on Social Media:
Website | Facebook | Twitter | Instagram | SoundCloud | YouTube