What goes up doesn't necessarily have to come back down! It's all about the choices you make after you leave the venue.
---
For many years I struggled with the post-festival blues that for many goes hand in hand with an epic and full circle festival experience. It goes without saying that dance music events offer up a short-term escape from the stress and pressures of reality. Our home away from home, we converge to celebrate life, love, and friendship on the dance floor with one thing in mind: to party hard and throw all inhibitions to the wind!
For a few days or possibly an entire week in some cases, our endorphins are pushed to the max as the musical journey, social environment, and venue terrain takes our stamina, senses, and emotions for quite the thrilling ride. It is when it is time to come back down to earth that many of us plummet hard from the peak, delivering us back to real life with a feeling of exhaustion and post-festival depression.
The good news is there are ways to battle the blues and come out of the experience with a refreshed sense of being and heightened emotional strength.
Read on below for my five post-festival tips that will get you back on track after the festivities come to a close!
---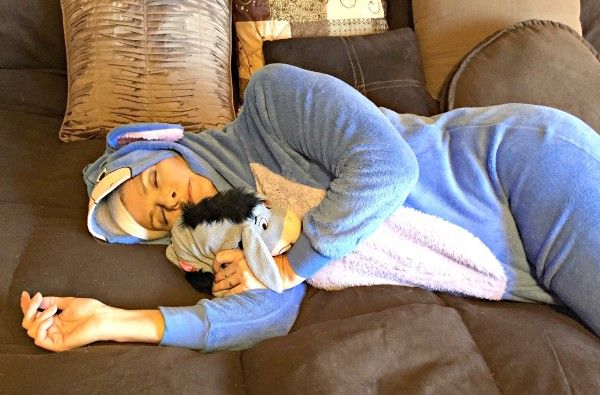 #1: Allow time for adequate rest and indulge in a hearty meal!
This post-festival blues tip is probably one of the most important of the lot because, without the proper rest and caloric intake, our bodies can quickly fall apart. Think about it… you just danced your booty off for hours upon hours and trotted around the venue like an athlete running a marathon. You've used up all your social energy as you connected with friends and strangers on the dance floor, and most likely failed to get more than a few hours of sleep and a well-rounded meal in the process.
Make sleep and sustenance top on your list for recovery. You would be amazed at how quickly your body and mind can bounce back. Sleeping allows the body to fix itself and heal all the aches and pains of life as food provides the catalyst for creating the energy needed for your body and mind to function properly.
Without these two things in balance, we are headed down a slippery slope. So, prepare your favorite home cooked meal and fill yourself to your heart's content and then wrap up in your favorite blanket for some extra special R&R!
---

#2: Don't become stagnant! Something as simple as a walk through the park can stop depression in its tracks. 
Step two in fighting the blues requires a little muscle action! After you awake from your much-needed slumber, it's time to strap on your hiking shoes or throw on your yoga pants and stretch those weary muscles! It may be a little difficult at first, but the payoff is worth it in the end.
If you a feeling weak, start with baby steps. Take a walk around your block or throw on your favorite at home workout video. The key is to spark your endorphins back to life which in return will help to pull you out of your funk.
Still not feeling up to it? My trick to get pumped for a good workout is to put together a playlist of my favorite tracks or maybe even a liveset from the event that I just attended.
Seriously folks, there is nothing more inspiring than the energy that lives within the music that we love. Use the bassline to set the pace and allow the melody to motivate your movement. With the right rhythm, you may be surprised at how quickly the thought of exercising doesn't seem as daunting a task.
---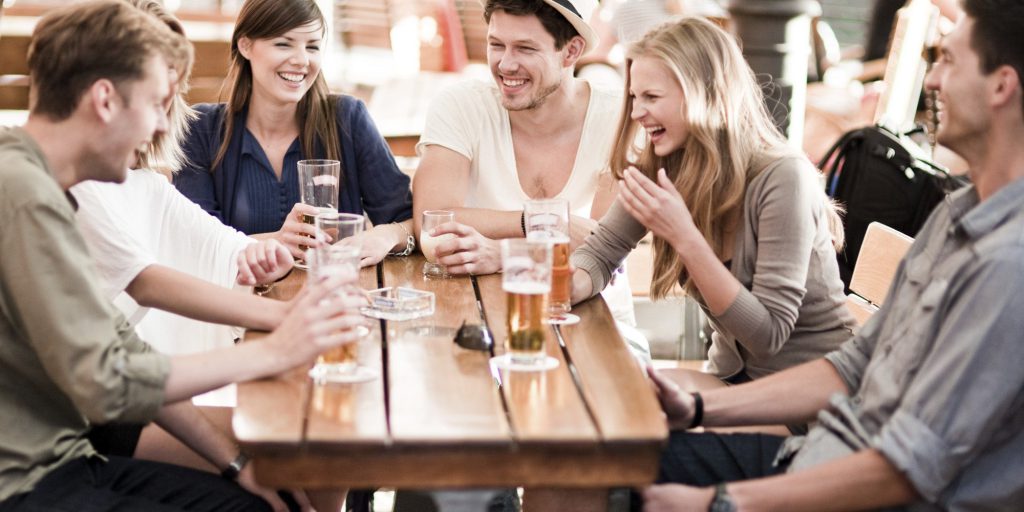 #3: Talk with friends about your experience and surround yourself with the people you love!
As elementary as this post-festival blues tip sounds, it is one that I have struggled with in the past. For the introverted soul, the thought of having to use any more words or even look at another human being after coming home from a festival can be quite intimidating.
We retreat to our quiet space but fail to realize that isolation can breed negative emotions if we stay separated from society for too long. It is important to fill the empty space with family and friends that are open to hearing all about your fantastic romp under the lasers and lights.
This in itself is food for the soul as it allows you to relive the incredible memories and focus on the happy thoughts rather than getting trapped in a bubble of solitude. I will often look to my peers who took the journey with me, rehashing funny tent-side stories and sharing photos of moments that we captured along the way. You would be amazed at how quickly a little positive nostalgia can reboot your mental well being.
---
#4: Take on or revisit an old hobby to help keep your mind and soul fulfilled.
Hobbies can be viewed as an integral piece of our unique character that gives us a sense of individuality and offers up an emotional escape. Add to that the fact that it's hard to stay depressed when you dig into healthy activities that keep our hands and mind focused and in tune with one another.
For me, this comes in the form of blogging. For others, it may be creating kandi perlers for your next event, or jumping behind the lens for a little photography action in the park, or gathering up some material for the scrapbook you have been working on.
Whatever it is that makes you tick, don't hesitate! Get to work! I have come to realize that the longer you wait, the harder it becomes to get back into a routine. And without a routine, we are subject to get stuck in the gloom.
Don't have a hobby? That's okay too! Now is the perfect time to explore your interests and begin the journey to uncovering the perfect hobby that fits your unique personality.
---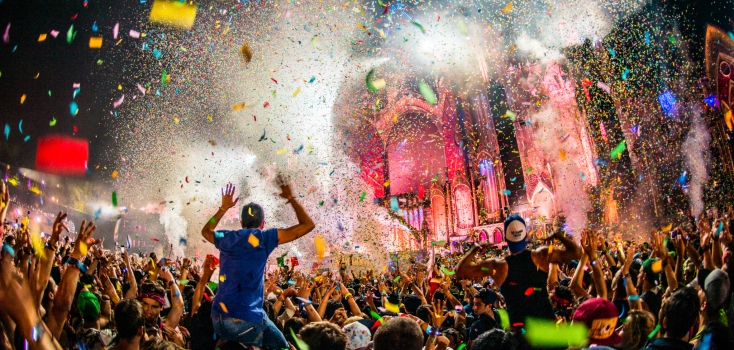 #5: Start planning your next festival excursion and allow yourself to get wrapped up in positive anticipation!
This just may be my favorite tip as I am the kind of person who never wants the party to stop and there is no better way to fight the post-festival blues than to start planning for your next event.
Now, one thing to keep in mind is that you don't want to make a spontaneous decision that will have a negative effect on your financial well being. I have made a rule for myself. While I immediately begin searching for my next festival prospect, I will wait at least a month before purchasing a ticket as I don't want to fall into the trap of making an off the cuff decision that could get me in trouble down the road.
Give yourself some time to weigh your options (this alone can bring up feelings of excitement and anticipation) and choose an event that best fits into your financial schedule. When it comes time to pull the trigger, you will know it. And when you do, I promise you that your post-festival blues will be a thing of the past, because now you have a new journey to look forward to in the future!
Don't forget to check out our club & festival safety tips and go into the 2018 season prepared and ready to party!
---
Do you have your own way of battling the post-festival blues? Tell us about it in the comments!