Hot off the release of their new Bust a Move EP, house music duo MAXIMONO talk to us about their evolution in sound, their plans for 2018, and much more!
---
If you know anything about house music, then the duo of Sebastian Wolters and Nick Hill, better known as MAXIMONO, has likely been on your radar for some time now. If not, never fear – with everything they have going on today is the perfect time to get to know this genre-busting pair of producers, because things are heating up and the future is looking better and better by the day.
MAXIMONO originally got their start producing drum & bass tunes, but eventually transitioned into the world of house music and haven't looked back since. To call them house music producers might not really capture it, however; Sebi and Nick have a penchant for blending a vast array of elements into their music for a sound that is uniquely their own, and in truth, slapping a genre label on it just feels rather limiting when you're listening to the music that they make.
Fresh off the release of their brand new Bust a Move EP, which came out on This Ain't Bristol a month ago, they have a busy schedule already this festival season, including appearances at Miami Music Week and a This Ain't Bristol curated stage at Electric Forest. If you like fun, adventurous house music with an unexpected twist, make sure you catch them on tour this season!
Stream MAXIMONO – Bust a Move EP on SoundCloud:
---
For those who aren't already intimately familiar with the MAXIMONO story, can you tell us about how the two of you met and started producing music together?
Nick: We met years ago maybe around 2005. Sebi ran a label and I was making drum and bass records, we had a chance meeting in Bristol and just struck up a friendship. I ended up releasing a bunch of stuff on his label Phunkfiction, and we ended up touring together loads in Europe. They were fun times for sure. Years later we just wanted to write something together but the dnb never really felt like the right thing weirdly, so we just started floating around some 4/4 tracks and putting some tracks around. That's where the MM story started for us.
The two of you started out as a drum & bass outfit, and now you've moved into creating a unique blend of jungle, hip-hop, bass, and house music that combines many of your other influences. How has that evolution unfolded?

We grew up on a steady diet of 90s hip-hop, rock, indie, then as soon as I heard the Chemical Brothers I switched to electronic music. I've always been musical and doing one thing or only listening to one thing has never appealed to me, and the same goes for Sebi. Quite interesting to see how the musical landscape has changed over the years, we've seen an explosion in electronic music, now anything is possible.
I guess we don't think too much about sitting down and trying to create something specific. We just make beats, use samples, use any sounds that make us feel something and that can be anything! But I think the technical and bass stuff from the drum and bass world has really influenced our sound too. We're still learning, still trying to work out what on earth our sound is… maybe that doesn't matter… we're just having fun and not taking it too seriously.
Your Bust A Move EP has garnered incredible support from fans all over the planet. What indispensable elements go into formulating the perfect MAXIMONO EP, and what was your inspiration behind the tracks?
It's gotta be funky, fun, crazy, cool… whatever! There's no formula as such to any track. We wanted to throwback to the early 90s hip-hop stuff, something colourful and upbeat, positive. Has to have groove and shuffle to it, a bassline that makes you feel that groove. So much house/tech stuff is so soulless it doesn't really appeal to us, so we just feel that if we get these elements in we love, something good will maybe come of it.
Your label, This Ain't Bristol, has been absolutely blowing up over the last couple of years. What made you decide that you wanted to start your own imprint, and what are you looking for in the artists that you feature?
Sebi was running a Drum & Bass imprint for many years so he knew what it takes to start a label and build a brand. Still, it wasn't intended to build something like This Ain't Bristol. It all started from a local event in tiny Hannover, Germany and it was only when Billy Kenny moved to Hannover to join the crew back in 2015 when they decided to make a record label out of it too.
This Ain't Bristol is more than a label now, it's like a lifestyle brand with all aspects of urban culture like art, clothing, events, music, etc. Everything is growing organically and it's still a bit surreal how quick it blew up. They all feel blessed to have such a crazy following and to be able to do label events in some of the best clubs and on some of the biggest festivals in the world.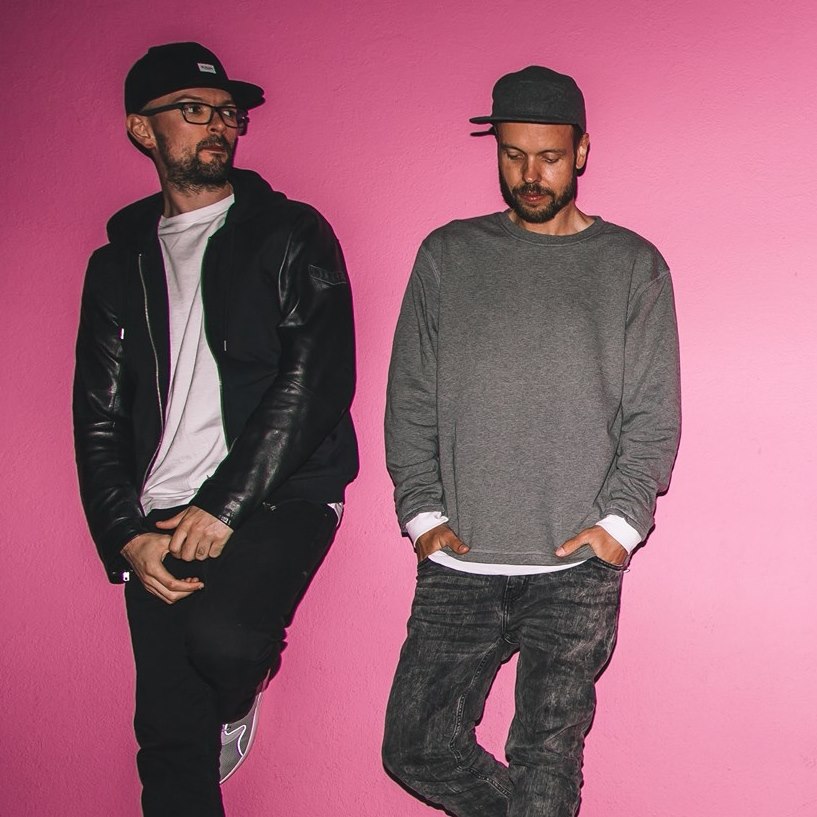 With that in mind, who are some up-and-comers that we should be keeping an eye on in 2018?
Not sure if you'd call them newcomers but Kyle Watson and Josh Brown are definitely about to blow up in 2018. Exciting things in the making with them. Some others to watch out for are people like Dillon Nathaniel, Golf Clap, Jordan Burns, Volac, Noise Frenzy and many more. There's so much talent flying into our demo inbox every day, it's crazy.
You have embarked on your Bust A Move tour and for fans who have yet to see MAXIMONO in action, can you give a glimpse into what fans can expect from your performance?
You can expect lots of energy and we like to draw for a broad range of electronic stuff, I'm not talking just throwing a disco tune halfway through and making out that we're edgy(!) I mean we actually play all over the 4/4 spectrum, even a lot of bass house and more EDM sounding stuff.
Do you have any interesting stories you can tell us about life on the road thus far?
Sebi chilling with Kangaroos and Koalas in Australia whilst I was playing the Dirtybird Campout Stage in the middle of nowhere was quite a cool situation. It's amazing where music takes us. We cannot wait though to play more shows together again.
You two have a reputation as killer DJs, in no small part because you have such a vast array of sounds that you incorporate and utilize. What are some of your essential tracks of the moment that you love throwing into your sets?
I have to shout the new Billy Kenny EP on This Ain't Bristol. In my opinion, Billy is really breaking barriers with his sound. On tour recently I ended up playing so much of his stuff, because simply it sounds much better than everything else. It's pure dancefloor forward thinking masterpieces. Another guy that is totally smashing it for us right now is Marten Hørger, he's got some fire releases coming up this year and these tracks have been killing it in our sets recently.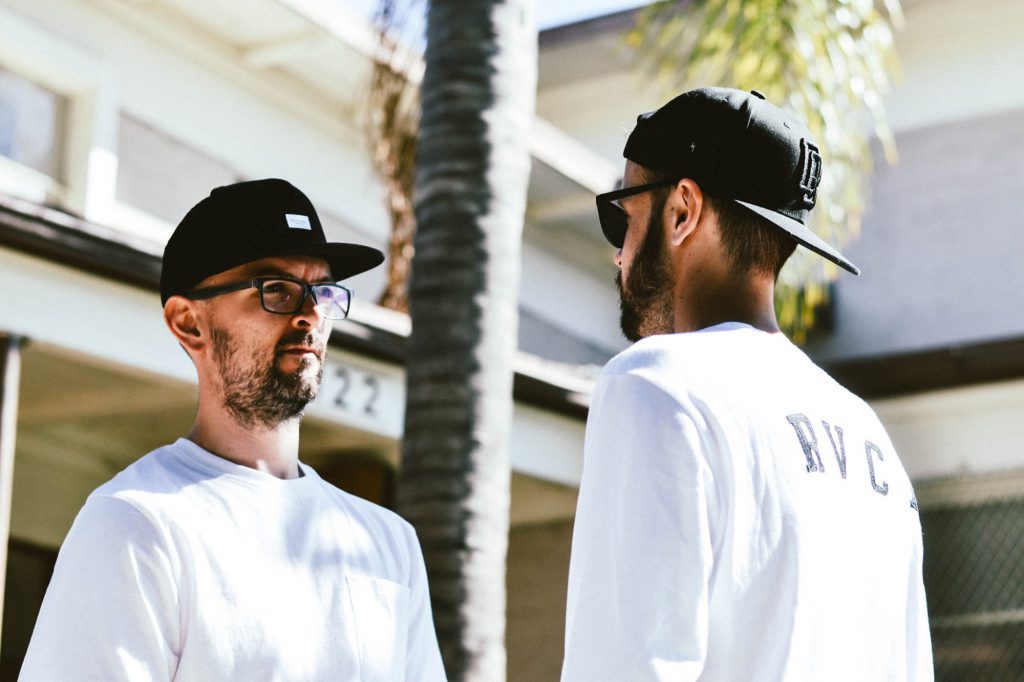 You're already conquering the world with some sick beats and a tour – what else can we expect to see from MAXIMONO in 2018?
Well, you can expect a lot of new music to be released throughout the year on our favourite labels like Dirtybird and This Ain't Bristol. Fully concentrating on studio time right now.
Okay, fun question time – you've been invited to a dance competition, and your sole goal is to (you guessed it) – bust a move. What move do you choose?
De La Soul "Me Myself and I"
---
Follow Maximono on Social Media:
Facebook | Twitter | Instagram | Soundcloud