Adam Ellis chats about his new label Ellicit Music, the upcoming Trance Retreat, and teaching new artists how to produce music!
---
Coming from the United Kingdom, Adam Ellis has a music career that has flourished over the years while taking the stage at events around the world. Aside from club shows and multi-genre festivals, he has DJ'd at some of the biggest events in the trance scene including Luminosity Beach Festival, Dreamstate, ADE, and many more as well.
Not only is Adam Ellis able to dazzle his fans through trance-packed live sets, but he is also a talented music producer. Having worked with major labels such as Armada, Kearnage, and Subculture, he has released six tracks that have held number one spots and many that have been played by other artists worldwide. Some of his top tracks include "Blu-82", "What Makes Your Heart Beat", and, "Blomkamp 5".
That's not all that's on Adam Ellis's list of long accomplishments, however. His radio show, Ellicit Radio, has captured listeners across the globe and captivated them with hand-picked Trance tunes. In 2017, he launched his own record label called Ellicit Music which is gaining traction in the world of Trance.
With 2018 looking to be brighter than ever for Adam Ellis, we wanted to catch up with him to discuss his new label, thoughts on teaching trance production to others, and more. Listen to the club mix of "What Makes Your Heart Beat" below and read on for our chat with him!
Stream Adam Ellis & Fenna Day – What Makes Your Heart Beat (Club Mix):
---
Most people know you for your massive track "Napalm Poet". Not many people know about your adventures on Matt Hardick's and Anjunabeats producer forums prior to your explosion onto the scene. What were those years like for you as a bedroom producer, and what lessons did you learn from the experience?
Ha, wow, that brings back a few memories. Those days were tough, and I was young and outspoken. Truth be told, I still am. I have however learned how to act on social media and knew it was important to get off those boards and essentially shut my mouth if I ever wanted to be taken seriously. You have to behave a certain way as a professional and being outspoken and controversial (in other words "saying it how it is") doesn't always go down so well.
The lessons I learned from those times is the forum boards are somewhere a budding producer who's not afraid to speak his mind should stay well away from. It is sad to say, but there is a lot of negativity on message boards, and I would tell any young guy to focus his time and energy on positive vibes. Spend time working on music, not chatting with forum keyboard warriors and getting into silly arguments that, at the end of the day, mean nothing.
You've been quite open about what the fans can expect in terms of sound from your upcoming album: breaks, progressive, vocal, and the signature energetic sound. However, some of these songs are difficult to include in a regular club show. What are the chances that we'll get to hear these tracks in an Open to Close setting?
To be fully honest, the album has taken a backseat. It is 100% something I will do, and I have some amazing material for it, but after getting some advice from some big names in the scene with albums behind them, I decided to focus on singles for now. Fear not, I am doing tracks ranging from 130 – 143 BPM in various styles, but yeah, for now, the album is on the back burner. I need to build my profile and an album just won't do that right now.
In March, you're part of the "Trance Retreat" project. How did you get involved with it, and what can people expect from the week-long seminar?
I actually messaged them and expressed my desire to be involved. I teach full-time and have a client list of over 48 clients in 12+ countries, so I knew that I would be a great candidate for the guys at Trance Retreat. It's an amazing opportunity to part of such a cool idea, and the guys coming can expect a week of intense and exciting learning!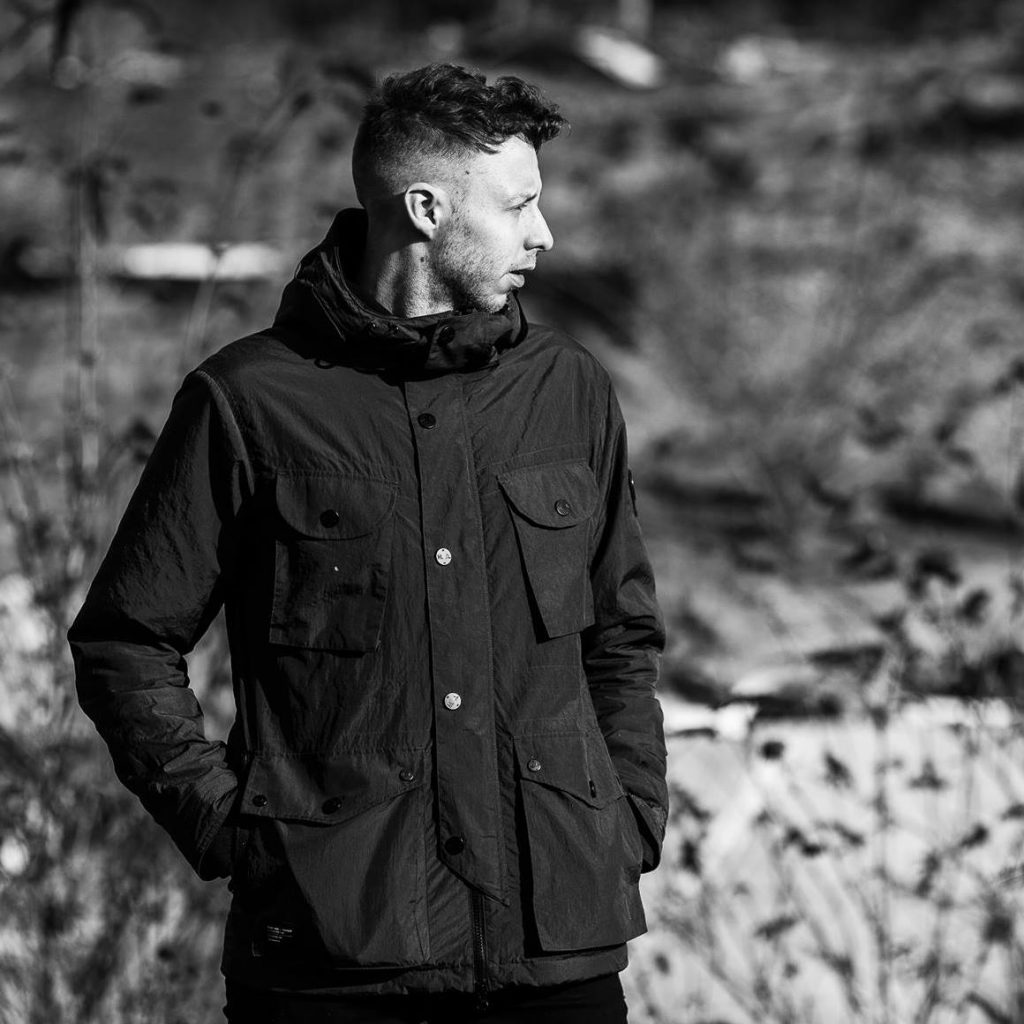 Outside of "Trance Retreat", you're also offering one-on-one classes through your Amplifyd subscription. How much work goes into preparing these sessions? How do you juggle between teaching people how to create music and at the same time not sharing all of your secrets?
Actually, my One 2 One lessons do not have anything to do with Amp. I have run my own Tuition business since 2013 and over that period I have taught 100+ people how to make music. Over time, the course/what I offer has changed and developed, and now, I run 12-month subscription courses. A lot of work goes into arranging and scheduling the lessons, but as for the lesson itself, we just take it day by day.
One thing I do with my lessons is work on my music 50/60% off the time, so I kill two birds with one stone and the clients LOVE this as they get to see how a pro tune is made and learn at the same time. It's a winning recipe for both parties. I do not keep any secrets from my clients. I have never understood why people become secretive over a kick or a snare roll, haha. At the end of the day, my knowledge and skills make me the producer I am, not the software or samples I am using. You could give someone my entire setup and all my methods, but they won't have the Adam Ellis sound.
Amplifyd and I are working together though, and I have actually taken on a business partner to help run Amplifyd. There is such scope for amazing packages and experiences, but I just do not have the time to fully run it the way it should be. With this new set up and the relaunch coming very soon, I feel the connection with the fans is going to be much fuller. We have some wicked packs coming so if you're a fan, please go and check out my packs. :0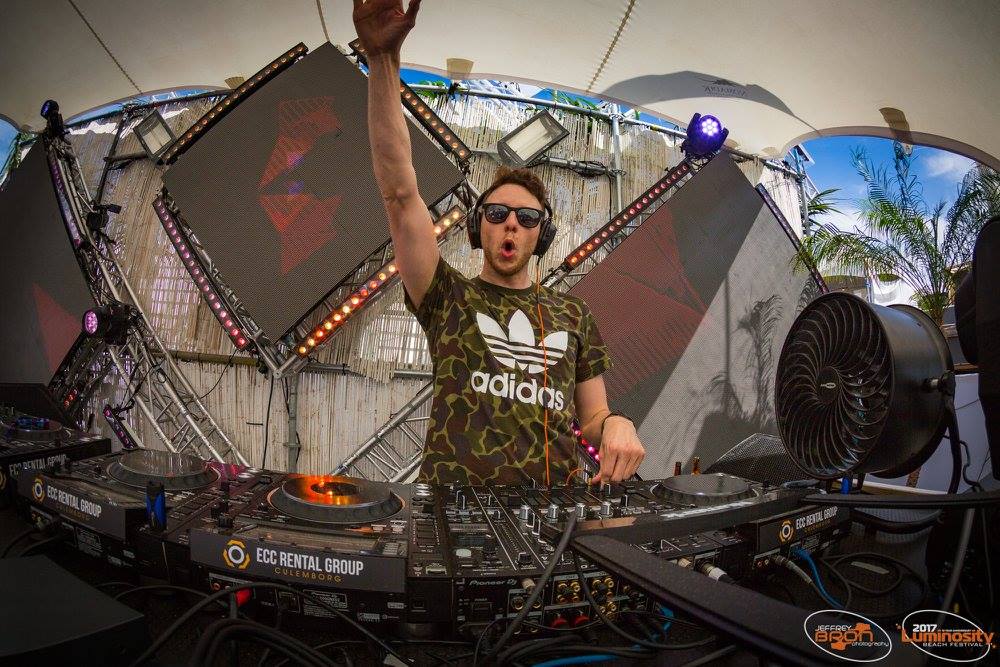 Over the years, you've become a fan favorite when it comes to classic remixes. In a world where classic remixes are a dime a dozen and rarely re-invoke the feeling of the original, you constantly deliver quality material. How do you decide on a track you wish to remix? What's your thought process like when you start a remix project?
Well, remixing is in general though, but with the classics, I do feel I have nailed every single one. For one, I won't remix something that doesn't need to be remixed. I always just try and keep the soul of the original while adding my own updated spin on it. All my classic remix work has been received very well, and I will continue to remix older tunes IF they need to be remixed.
I have just remixed Kristine Blond – "Love Shy" and have a few more in the works, so keep an eye out.
In September of last year, you decided to launch your label within the RNM group. In large contrast to most imprints out there, you don't seem to have a strict release schedule. Instead of pushing content every other week or even weekly, you take it as it comes. What motivated this approach? What type of identity can we expect from the label?
Yes, that's right, we launched on ASOT last year. For me, it is quality over quantity. We have had three releases so far and all three have got a top 10 placing in Beatport. I know Beatport isn't the be all end all, but it shows the tracks are selling and are popular with the Trance community.
The plan was always simple. Start off with "Blomkamp 5", then "Feel You", then in 2018 release one record a month. I put a lot of time into the release on the label, ranging from artwork to artist liaison to the content we release in promo week. It's very time-consuming and that's with a label manager on board too, he handles social media and is in training to be the artist liaison. We have lots of exciting things coming on the label, and I am proud that the label has got off to such a great start.
In terms of identity, Ellicit Music will put out good quality Trance. That's it. Nothing more, nothing less. Simple.
Many DJs discover the music scene through years of clubbing. Sadly, once the DJ life takes off, it's hard to enjoy nights on the dance floor. However, you try as much as possible to do so with your friends. As someone who understands both sides of the booth, how does it feel to be out there in the crowd and simply enjoy the music?
Yeah, I am a clubber first and foremost but it is tough to be on the dance floor nowadays. It's cool and the fans love it, but you can't really fully enjoy yourself as people do want pics and love a good stare haha. But it is what it is. I am lucky to carry my clubbing days behind the decks, and I will still go to events now and again, but I can't lie, it isn't the same. That's just how it is. Don't feel sorry for me, ha.
You're a big cat lover, and you regularly post photos of your cat on various socials. He seems to love everything that's related to music. How do you manage the relationship when touring? More importantly, what happens in the studio once you leave the house?
Ha yeah, I love animals and Jangles keeps me company. He is a little diva and plays up to the camera I am sure….I have a cat sitter when I am touring. When I leave the house he just sleeps I think. He is super lazy.
What do you do in your spare time when you aren't producing and playing music?
All the cliché stuff, to be honest. I go to the gym, play football, go to the cinema, chill in the house, cook…blah blah. It's nothing exciting.
Finally, besides your upcoming album, what do you have in store for us for 2018?
More of the same. More gigs, more music. Nothing new but a ton of amazing content. 🙂
---
Connect with Adam Ellis on Social Media:
Website  | Facebook | Twitter | Instagram | SoundCloud