ATLiens have dropped their dark and twisted experimental bass Invasion EP and it's everything we never knew we needed. 
---
After releasing their trippy and ethereal track "Interstellar", I had a feeling ATLiens would be dropping some serious heat in their Invasion EP, and I wasn't wrong. 2018 is the year of the low-down, dark, and drippy bass and ATLiens' newest collection encompasses all of that and more. With an ominous introduction followed by five murky tracks of bass-infected grime, Invasion will take you gallivanting through alternate universes.
Stream ATLiens – Invasion EP on Spotify:
Ready for liftoff with the introductory track "001". Characterized by distorted static creeping alongside a foreboding vocal sample, this bit clocking in at a little over one minute prepares you for a bass invasion.
As the static buzzes wildly and amplifies into the title track, "Invasion", we are met with a robotic warble that blisters into a froth of alien ticks and subterranean bass coils. A melodic intermission soon melts into snare pops and the trill of a buildup before sinking into a dark wobble snaking in and out.
With little pause between tracks, the gentle piano intro of "Interstellar" ensues and takes my breath away each time. In contrast to the deep and shadowy "Invasion", it's an upbeat and head-bopping track that'll snatch up emotions and wring them dry.
Following "Interstellar" are three massive tracks likened to an asteroid hurtling towards Earth.
"Witch Doctor" is the fourth track listed on the EP, beginning with a familiar glitched vocal intro to "Invasion". This one has a little bit of a trap feel to it with a hum of bass resounding against a rhythmic clap. The sounds of coughing interject between each bass palpitation, and it couldn't be more appropriate. The second drop made me sick – in a good way – with each carefully implemented computerized wobble and electric reverberation.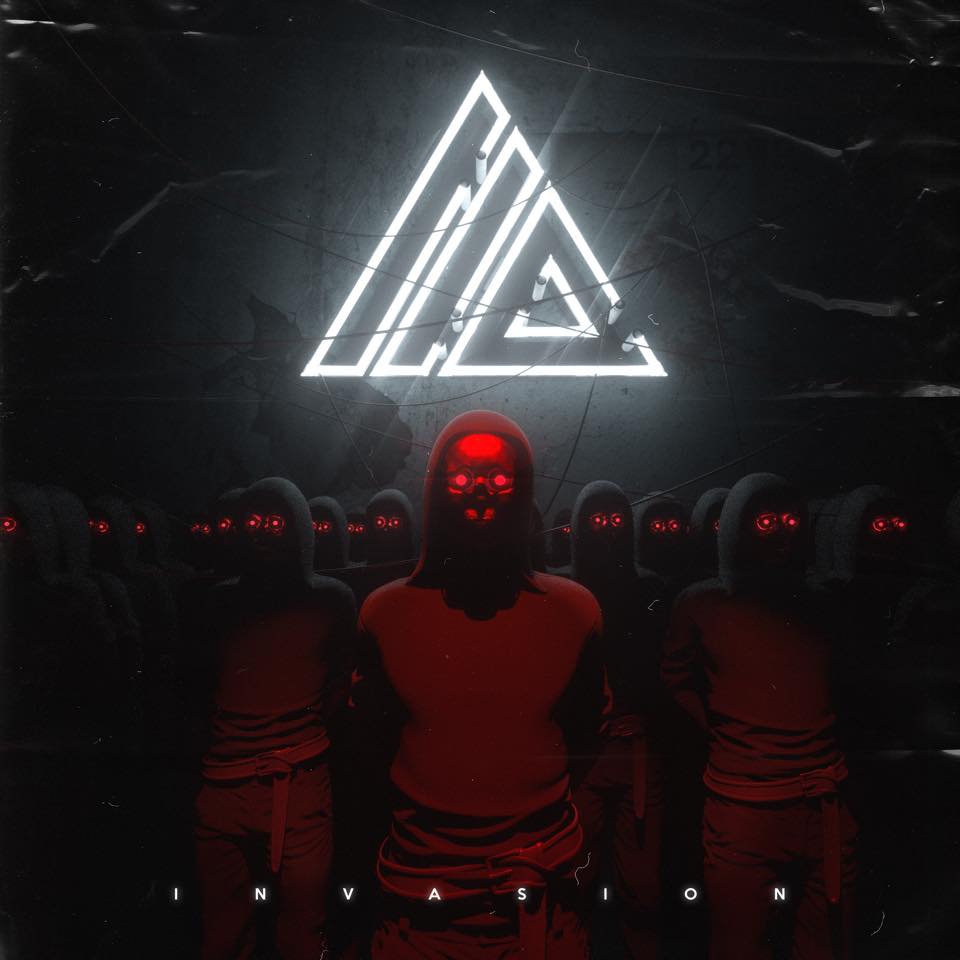 ATLiens teams up with TYNAN for "Malfunction". TYNAN was recently booked for his first festival, Dancefestopia, and this collaborative track shows us exactly why. Retaining the extraterrestrial bass, this track is reminiscent of an almost riddim feel with its vacillating shreds of bass against the familiar dark hum.
The last track on the EP, "Equilibrium", is hands down my favorite on Invasion. Without a doubt, it's the heaviest amongst the tracks with a slight likeness to some old school, freaky-deaky dubstep. Ribbed bass snaps ruthlessly as an alien sound crackles, infectious in its ability to seep into every fiber of your being. The almost muted interlude after the first drop had me spellbound before knocking back into the vicious smattering of frazzled bass. If there's one track you need to listen to on this EP, it's this one.
The only thing better than listening to a masterpiece like Invasion is seeing it in person. Be sure to catch ATLiens on their tour and transcend into an alternate universe with their sound!
---
Connect with ATLiens on Social Media:
Facebook | Twitter | Instagram | SoundCloud | YouTube