Alex Prospect and Dj MOB have transformed The Chainsmokers' "Closer" into a certified hardcore track!
---
What started as a collaboration for a new hardcore track morphed into a bangin' remix of a popular EDM song. When Alex Prospect and Dj MOB got together in the studio, they never planned on creating a remix of The Chainsmokers late 2016/early 2017 hit. Yet somewhere along the way, something changed and we're so happy that it did!
It's the not first time that these Lethal Theory label mates and The Order artists have worked together to create magic, so it comes as no surprise that this remix is a certified earworm of a track. The remix starts off innocuously enough with a stripped down mix of the original Halsey and Drew Taggart vocals. Soon after, Prospect and MOB take the reigns and the track morphs into pure hardcore tuneage. The melodic sounds begin to build up before erupting into that classic hardcore style coupled with the basslines and kicks we're accustomed to hearing in Prospect's tracks.
I never knew I wanted a hardcore remix of The Chainsmokers "Closer", but now that Prospect and MOB have created a multi-layered and complex ride of a track, I'm completely sold. It comes as no surprise that I'm not the only fan out there. Though the track is just now being released, it's been heard for quite some time within Prospect and other DJs' sets and has received overwhelmingly positive audience reactions.
Check out The Chainsmokers – Closer (Alex Prospect & MOB Remix) via SoundCloud:
2018 already started with a bang for Hardcore DJ Alex Prospect. It's only February and he has dropped a certified banger, "You're All That I Need," which he then followed up with multiple headlining and featuring sets, an announcement of the soon-to-premiere "DEDICATED RADIO," and more. After dropping this amazing remix, we're excited to see what he'll bring out next!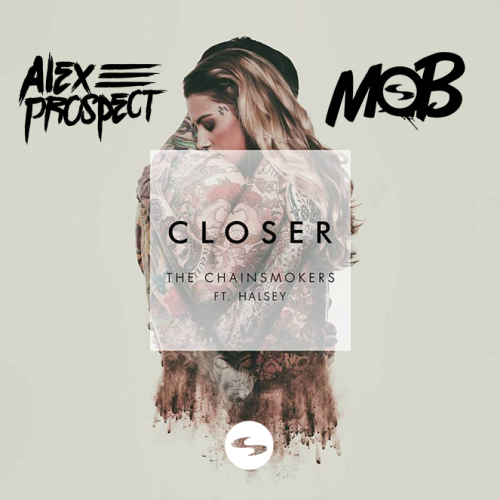 ---
Follow Alex Prospect on Social Media:
Facebook | Twitter | Instagram | SoundCloud
Follow Dj MOB on Social Media:
Facebook | Twitter | Instagram | SoundCloud