Everyone loves a good comeback story, and that is what Dirtybird Campout East was all about!
---
Dirtybird Campout East was everything I expected and yet so many things I could not have anticipated. It was a weekend full of twists and turns I would never have expected, coupled with a sense of heart and dedication that I have never experienced at a festival. It was an honor for me as a music lover to have been a part of and witnessed this event unfold as it did.
It is easy to see why Dirtybird's biggest fans traveled across the country, many by trailer or car, just to be a part of the East Coast's Campout counterpart. After four days at Dirtybird Campout, I have become an avid lover of all things Dirtybird, from the artists within the Dirtybird Family to the Dirtybird/DoLab team who orchestrated the event.
It goes without saying that there were areas I would have liked to see improve, but I will take heart and soul over perfection any day. Here are a few of the reasons I have come to admire Dirtybird…
Five Things We Loved About Dirtybird Campout East 2018
---
The rise of Dirtybird from a very apparent crash and burn…
Dirtybird Campout will go down as the biggest comeback story of 2018, hands down. In the greatest "rise from the ashes" story since Professor's Dumbledore's Phoenix in the Harry Potter novels comes the story of the festival's shut down on Friday.
As Dirtybird's official channels were reporting early Friday, noise complaints from the pre-party Thursday night had been called in by residents who lived close to the venue. We seriously were out in the middle of nowhere, and yet public officials decided to act upon them and shut things down.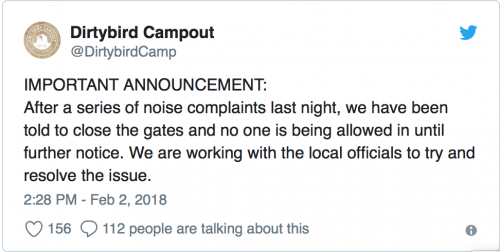 We sat around the campsite much of Friday afternoon wondering how and why this was happening, all while we enjoyed some of the best Bloody Mary's I've ever had (thank you Erin). We speculated for a while just how SOL we were about to be; attendees already in the festival could not leave and people headed to the festival were stopped at the gate. From what I was told there were festival goers spread out at gas station miles around just hanging out and throwing parking lot parties to pass the time.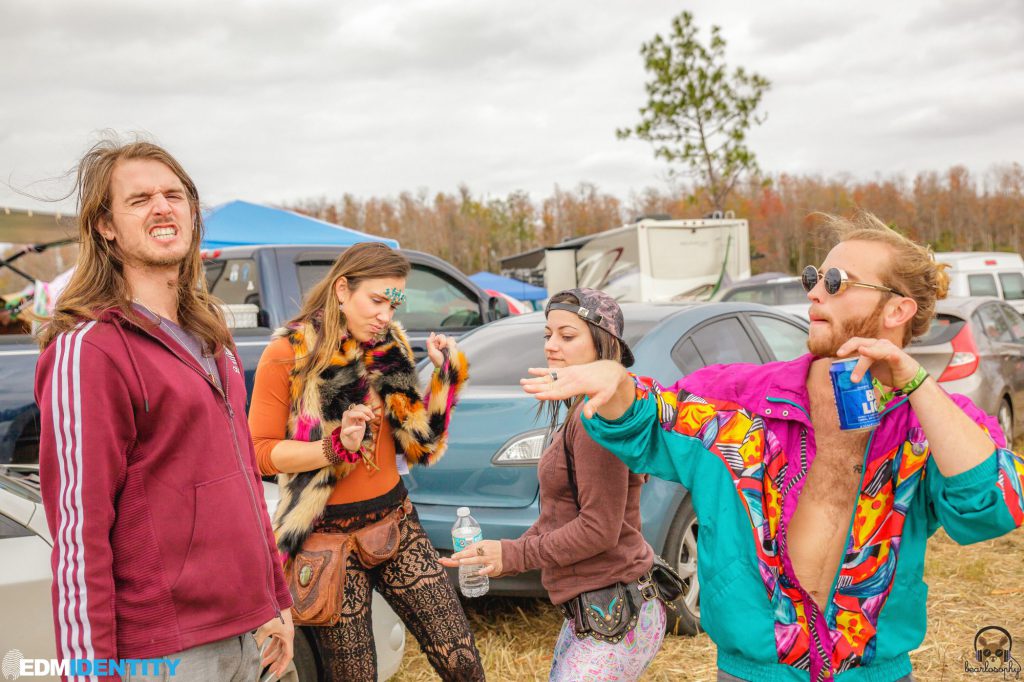 To circle back around to my original point, though, Dirtybird and its fans did not let this shutdown affect them in the slightest. You could feel the tension in the air, but the Dirtybird Campout staff made sure attendees didn't miss a beat as games and activities continued throughout the day. When the sun set, it was time for the attendees to show their best.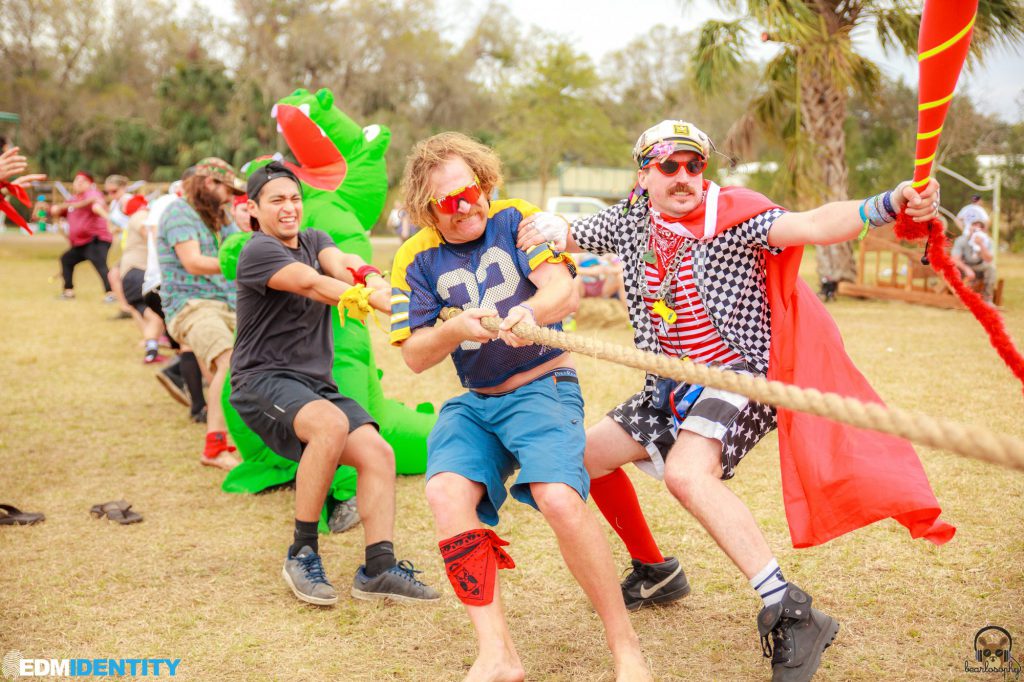 Renegade parties began to pop up throughout the campsite and became the next best thing to organized sets. The Renegade DJs playing these sets had equal passion and heart to the scheduled artists. Some of the Renegade performers even played their sets to emulate artists that we were missing that Friday, which was pure genius. This showed me, as a first-time Dirtybird Camper, that these fans were not easily deterred – their spirit and love for music was too strong.
---
The dedication of Papa Claude…
What I have always admired about Claude VonStroke is the way he seems to enjoy himself fully at the events he attends. Most artists seem to hop on stage, play their set, then either hang out in the back artist areas or vacate the venue. Claude, on the other hand, becomes fully immersed in the event. I peeped this for the first time at Hulaween a couple of years back when Claude was seen running around Spirit Lake, and at Dirtybird Campout he was everywhere.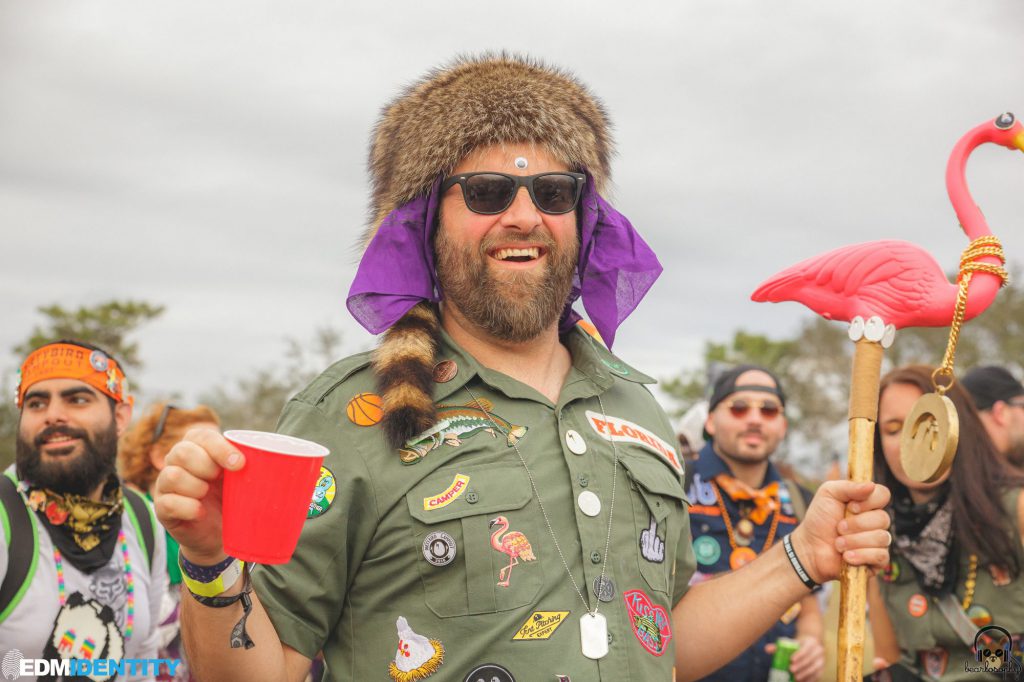 I was told by attendees from the West Coast Campout that Claude got down and dirty with campers, hosting games, dancing in the crowd, and everything in between, but I truly did not expect to experience the type of intimacy with him and other artists as I did. The Friday of the shutdown, Claude got his soccer on, playing goalie during a late night game to help pass the time.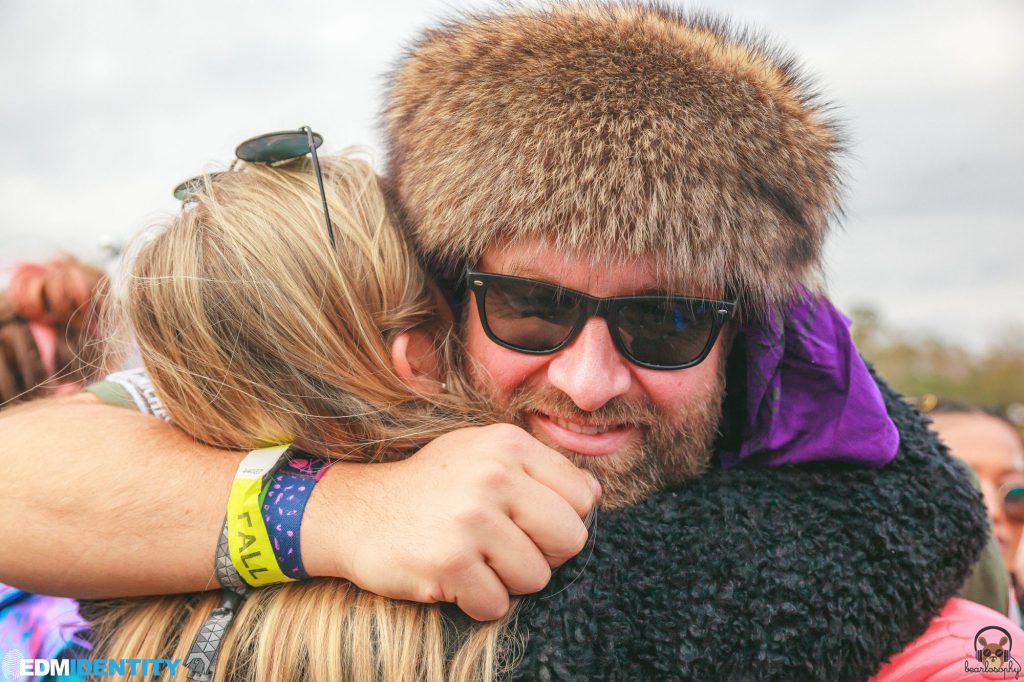 When the music resumed Saturday, you could find Claude wandering from set to set, flamingo totem in one hand and a solo cup in the other. Fans approached him while dancing, requesting photos, and offering him a bag of wine for him to slap.
It was really a treat for me to follow him around for a bit, snapping photos and seeing his grin that spread from ear to ear. You could see on his face that Dirtybird Campout, the attendees, and the acts meant the world to him. He is a true lover of music, his fans, and this scene.
---
The Renegade Parties…
Campsites are the safe haven for many at festivals. It is a place where attendees can head back, take a moment, collect themselves, and just kick back and chill. Over the past few years, I have seen campsites evolve and become more of an extension of the festival itself. At Dirtybird Campout, I witnessed a whole new evolution of the campsite: Renegade Pop-Up Parties.
Something that has been growing trend on the West Coast within the Burner Community and something that the Southeast has dabbled in, Renegade Pop Up Parties are an extension of the festival when the official music ends for the day. Attendees show up three RVs deep equipped with club-grade speakers, popup tents, dance floors, and lights, and put on their own sets well into the night and morning. In the case of DBC East, we saw a LED rave jeeps and even a stage designed to look like an actual airplane.
Artists like Billy Kenny and Mija could be found throughout the weekend playing at these Renegade Pop-Ups, and when the artists from the festival were not in attendance, DJs from the campsite would throw down their own grade of epic music.
The Mija Renegade set was one I particularly enjoyed. She threw down some of her signature FK A Genre-style tunes alongside Ryan Forever, all while eating a grilled cheese sandwich. It was something to behold. This whole idea of the Renegade Pop-Ups was just another reason I fell for the dedication and passion of Dirtybird Fans.
---
My EDM Identity team…
I have been a part of the EDM Identity team going on almost a full year now. I came onto this team as a photographer with a love for all things live music. Once I joined the team, I was immersed in a wealth of knowledge, given to me by an extraordinary group of music lovers. I have sat back for hours reading through our blog's internal conversations and articles, constantly finding new reasons to admire the dedication and attention to detail demonstrated by my teammates.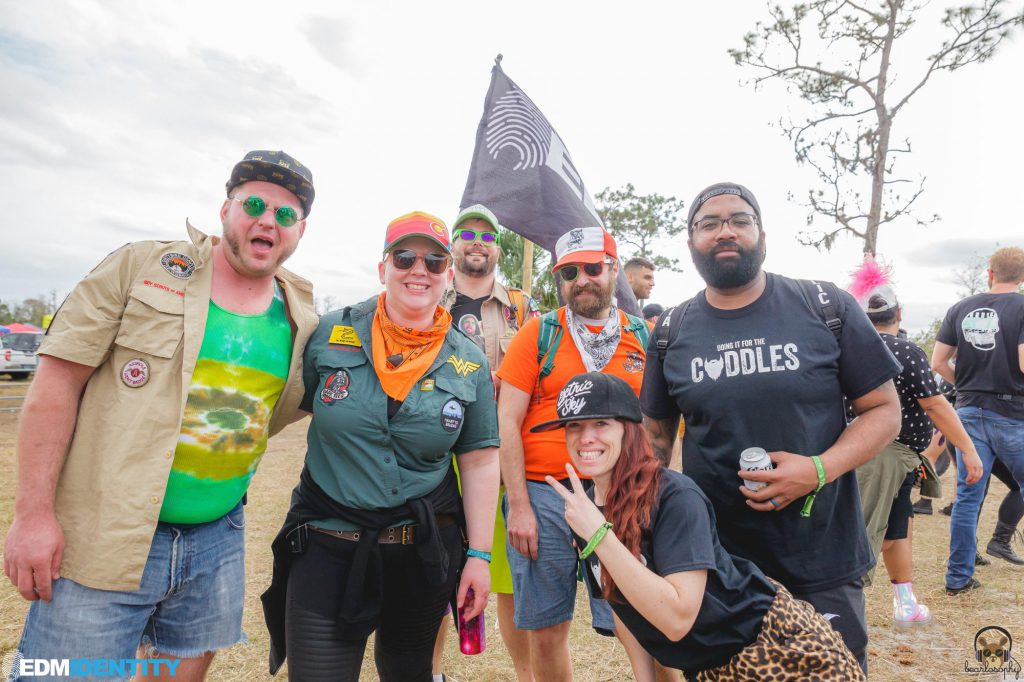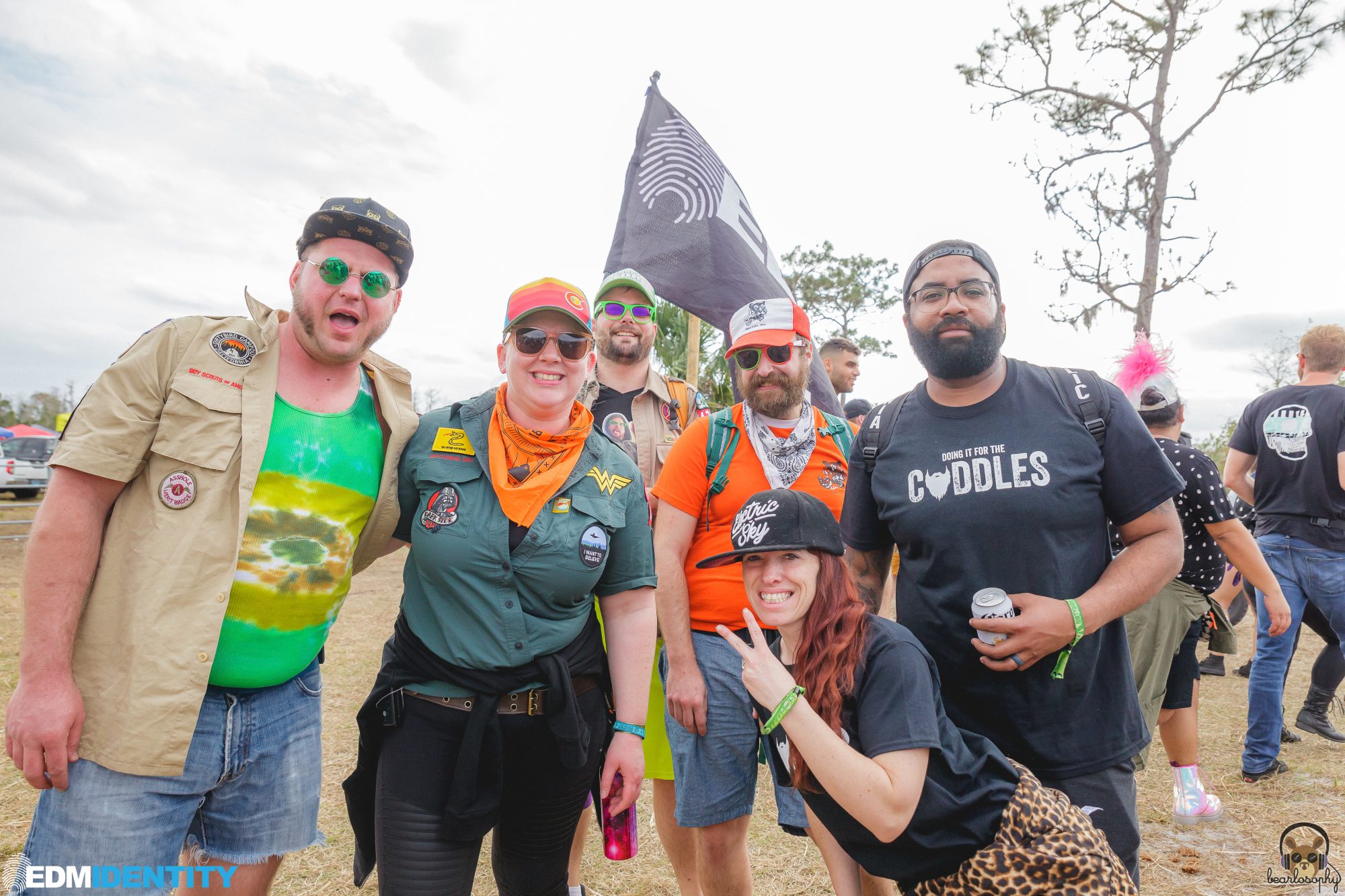 So, finally being able to join up with some of the most knowledgeable and eager of my team was really a treat. Not only did we dance to our hearts' content, wage war on the ants trying to invade our campsite, enjoy lavish breakfast and Bloody Mary's, and laugh our hearts out in soaked onesies, but I was launched into my own little Music 101 class with my teammates as the professors.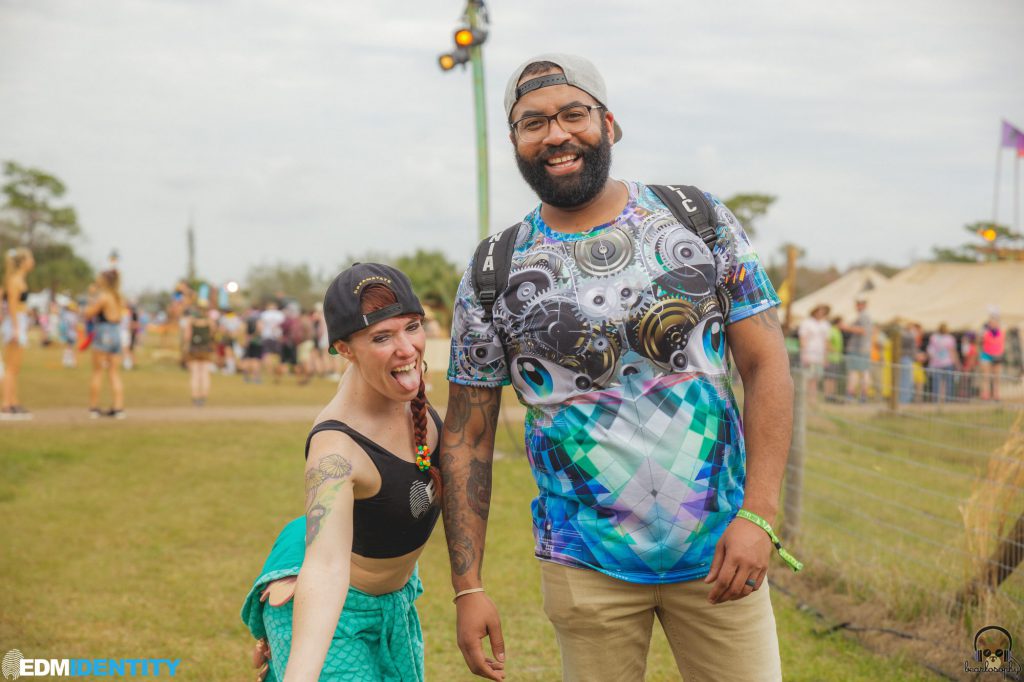 This was a group of true fans, ones who knew the aesthetics of the artists we were watching. It is one thing to go see a set and fall in love with the vibe but when you are with a group of people who can tell you exactly what it is you are falling in love with, it gave me a whole new appreciation for the music, the artist, and the scene. The dedication and love for this scene and its people is something the EDMID team has a wealth of.
---
The musical talent put on by the artists…
I would like to end this personal event recap properly, giving credit to the abundance of musical talent that the lineup displayed. This festival was a showcase of some of the best within the electronic dance music scene today. Claude and his team put together a group of artists from Dirtybird and other labels that truly deserve recognition.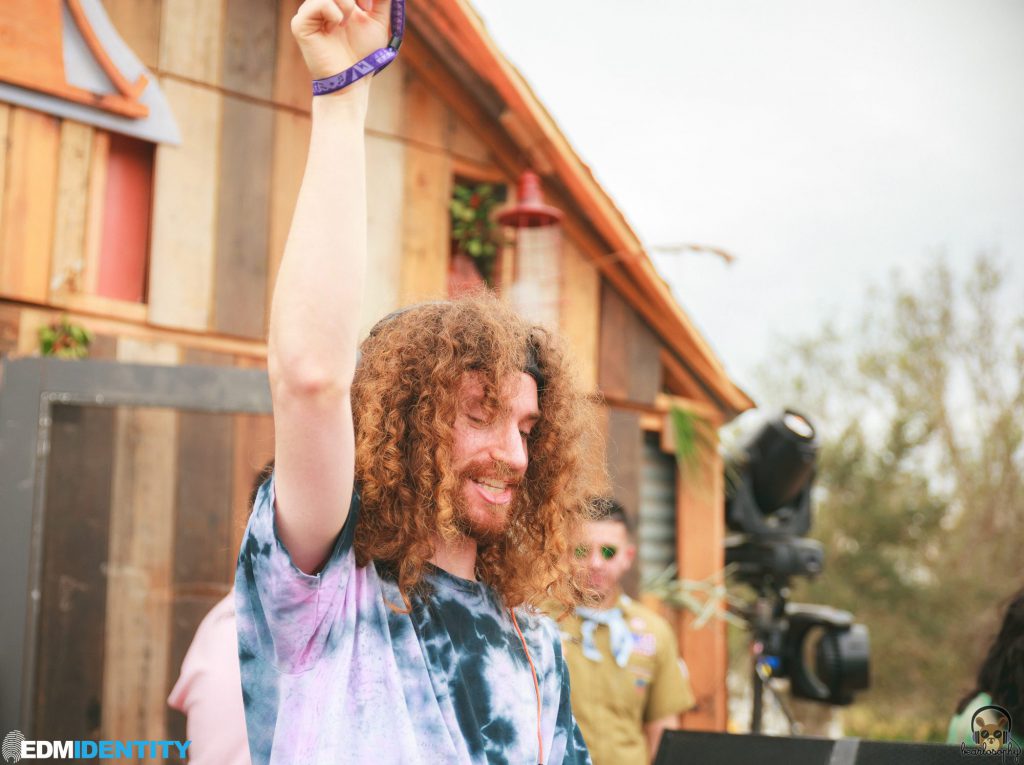 From Justin Jay's afternoon set Sunday that was full of such bouncy energy to Lee K's Saturday set that had such attitude in it my face was screwed up to Claude's signature Dirtybird pre-party set Thursday that was surely the cause of the complaints that shut down Friday, there was a plethora of talent displayed.
Throughout the weekend there was not a single moment I was not bouncing around, head bobbing and body wiggling. I was able to hear some of my favorite tracks like Justin Martin's "Hello Clouds" and Walker & Royce's "My Own Thang," as well as a cool remix of their track "Take Me To Your Leader" as well.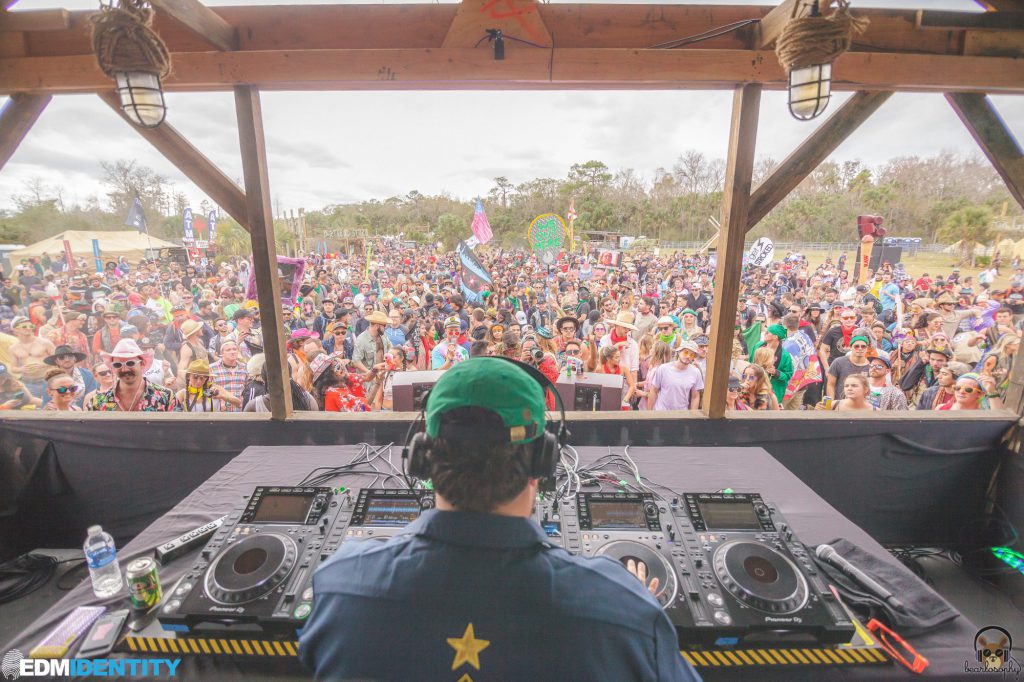 Dirtybird Campout East came to a close with a real treat as the artists played a Family Set, each taking turns dropping one track, either a favorite of their own or just a fun tune. This was where I heard that sick remix of "Take Me To Your Leader" that the entire EDMID Crew lost their minds over. I also really enjoyed the throwback remix of "We Like To Party" that Ciszak dropped, as well.
Overall, the weekend as a whole was the greatest comeback story of 2018. I would like to thank Claude VonStroke, the Dirtybird Team and the DoLab team for coming together so amazingly and creating what was easily one of the coolest events of 2018!
Be sure to check out our massive photo album on Facebook!
---
Connect with Dirtybird Campout on Social Media:
Website | Facebook | Twitter | Instagram | SoundCloud | YouTube