Never Say Die Black Label's Krimer is back and better than ever with four new spine-crushing tracks in Krime Time!
---
Ready your neckbraces and stock up on ibuprofen, because Krime Time is about to unapologetically annihilate every bone in your body. Released by Montreal's very own Krimer, this EP is riddled with sickening gorges of bass rips so nasty that you might get stuck with permanent bass face.
With each track, we're reminded just how unrelentingly heavy Krimer can get. A full-on aural assault ensues as swarms of grated metalized bass explode throughout this entire EP. His signature angry thrashes of dubstep remain prominent in all four tracks, making this the perfect soundtrack to satisfy daily emotional outbursts and headbanging cravings alike.
Stream Krimer – Krime Time EP on Spotify:
The first track on the list, "Damage", is a collaborative effort with Mikey Ceaser. The rap-infused intro ushers you into a hip-shaking conjuration before bubbling into a buildup. A punctured bassline follows the lyrics, "We came to do some damage," as a slap of vengeful bass kicks in and takes you down with it. The weighted halt between drops readies you for an onslaught of animalistic dubstep slashes, though nothing will fully prepare you for the next track.
"Countdown" might as well be counting down the number of vertebrae you're about to pulverize because this track takes grime to a whole new level. Don't let the intro's bouncy, upbeat tempo fool you; this track will have no mercy on your flower crowns. Thunderous shreds of mutilated bass chop against a pounding bassline, and at this rate we're not sure if our necks can survive another two tracks.
Collaborating with Spag Heddy for track number three, "Got Dam!", all hope is lost for salvaging what splinters of bone structure you have left. Krimer has long been supported by vomitstep creator Snails, and you can definitely hear his influence in this dirty, bass-heavy mashup. Distorted pounds of bass are loaded up into a shotgun and fired, erupting in fragments of feral dubstep that'll be sure to make its way onto your headbanging playlists.
The last track on Krime Time, "Switch", vibes out with a pulsating intro that vibrates into a buildup before completely murdering your eardrums in the best way possible. A scream of scrap metal bass hiccups in and out while earsplitting bass throbs in its wake. If you've been able to contain your vertebreaking until now, grab the nearest rail and give this track everything you've got. Just make sure to call in sick for work tomorrow beforehand, because you're going to need a full day's rest to recover from this one.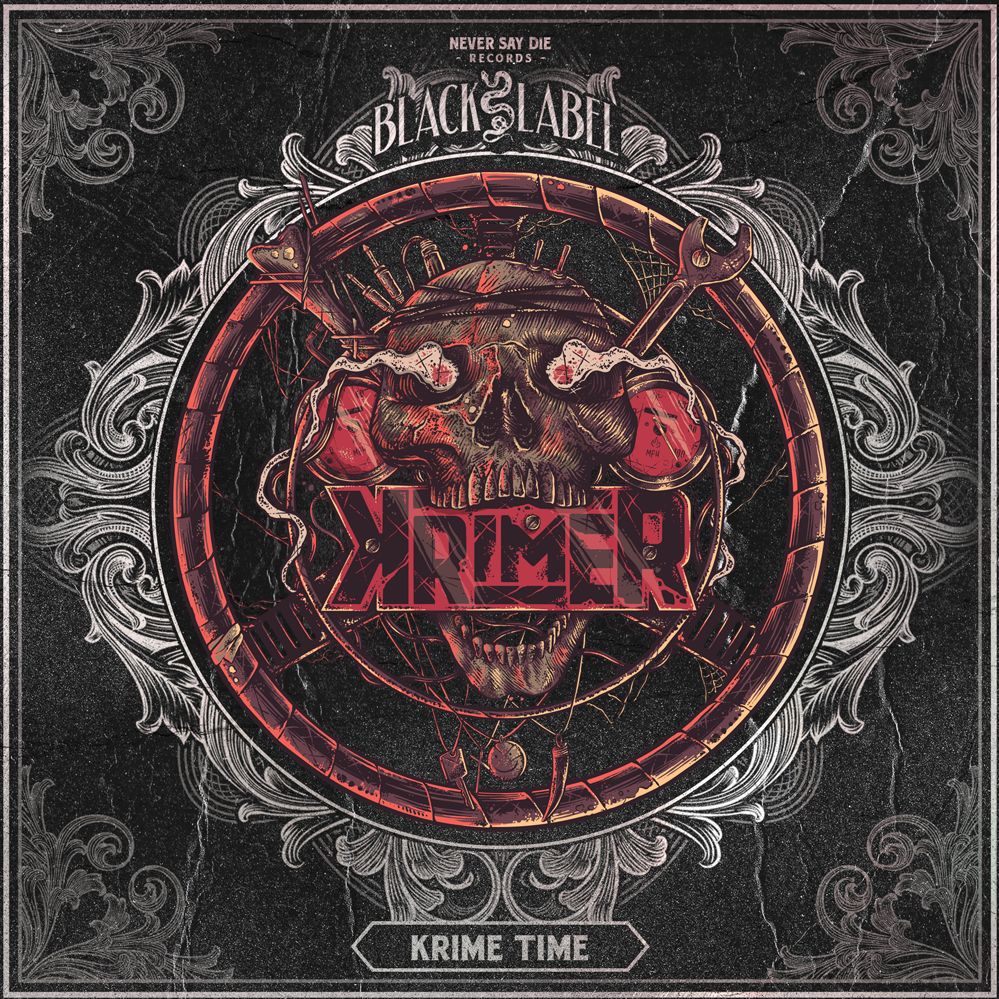 What are your thoughts on Krimer's brand new EP? Let us know in the comments!
---
Connect with Krimer on Social Media:
Facebook | Twitter | Instagram | SoundCloud