On February 23, 2018, Super8 & Tab will release Reformation Part 1 on Armada Music.
---
After moving from Anjunabeats to Armada Music, Finnish trance duo Super8 & Tab have been hard at work in the studio crafting what are arguably some of their most exciting tracks to date. Now, it's official: Super8 & Tab will be releasing their third studio album on Armada Music on February 23, and fans can pre-order Reformation Part 1 starting today!
Pre-order or pre-save your copy of Reformation Part 1.
In addition to that, fans who pre-order the album will get an automatic download of their newest single, "True Love" featuring the exquisite vocals of Envy Monroe. The exhilarating new tune was premiered on Armin van Buuren's A State of Trance radio show this week, and it's easy to see why – it's got the makings of one of those peak hour, hands in the air tracks that are the soundtracks to those perfect moments you never forget.
Listen to Super8 & Tab (feat. Envy Monroe) – True Love on SoundCloud:
Stream or purchase "True Love" via your favorite digital platform.
Janne and Miika had this to say about their upcoming album:
"'Reformation' has been about keeping that forward momentum going," Janne says. "We've tried to break old habits, bringing new elements to the music and how we work in the studio. We have a new label and a new team of people working on our team. This all creates a new vibe."

"With so much evolution and change within Super8 & Tab, it's hard not to feel a strong sense of anticipation," Miika reflects. "Everything feels so exciting again to me. It feels like it did back in the days when we were releasing our first tracks. It's time to take that excitement on tour and to the clubs and really see it developing into new dimensions."
Along with the album announcement comes a slew of tour dates across the globe, with stops in Finland, the UK, and Canada among many others. Check the full list of dates below and mark your calendars for February 23!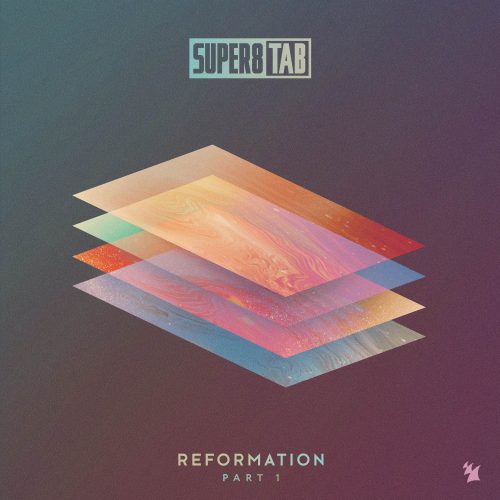 ---
Super8 & Tab Reformation Part 1 Tracklist:
True Love (ft. Envy Monroe)
Cosmo
Seconds Away (ft. Sarah deCourcy)
Falling Into You (ft. Jonny Rose)
Pressure
Mega
---
Super8 & Tab Tour Dates:
January 20 – Helsinki, Finland @ 26 Years of Dance
February 3 – Helsinki, Finland @ Colors
February 10 – Wroclaw, Poland @ Tranceformations
February 23 – Calgary, Canada @ Palace Theatre
February 24 – Montreal, Canada @ Trance Unity / Circus
March 23 – London, UK @ Gallery @ Ministry of Sound
April 7 – Pori, Finland @ Cabaret
April 14 – Helsinki, Finland @ Party XPRS
May 11 – Kuala Lumpur, Malaysia @ Zouk
May 26 – Leicester, UK @ Equinox
July 4 – Ostrava, Czech Republic @ Beats For Love Festival
July 14 – Sierakow, Poland @ Beach Time Festival
---
Connect with Super8 & Tab on Social Media:
Website | Facebook | Twitter | Instagram | SoundCloud