Orkidea chats about Dreamstate SoCal, his releases in the progressive house realm, being a father, and more!
---
For over twenty years now, Orkidea has been revered as an "everything man" in the electronic music scene and is considered one of the true masters of the pure trance movement. With releases like "p:machine", "Nana", and so many more, he has a lasting legacy in the scene that clearly has no end in sight.
Outside of producing and playing some of the best trance and progressive house music that is out there in the scene today, Orkidea also hosts his own events in Finland and continues to bring those underground vibes along with him. Only adding to his collection of titles, he is currently the head of music at YLEX, and has also taken on the role of head of sound design for global brands like Nokia and Microsoft in the past as well.
With a set from Orkidea on the horizon here in San Diego and after an absolutely stunning performance that featured a plethora of classic tunes at Dreamstate SoCal last November, we wanted to touch base with this trance maestro for a chat. Read on as Orkidea discusses his recent releases in the progressive realm, his thoughts on Dreamstate, and more!
Listen to Orkidea's Set from Dreamstate SoCal 2017 on SoundCloud:
---
With this being your Dreamstate SoCal debut, can you share your thoughts on the festival and the scene here in the US?
My experience with DreamState SoCal was a very special one. The crowd was one of the best ones I've seen in a long time and you could see and feel that they really knew and felt the music. It was also heartwarming to see that many people checking out my set even with superstars Armin/Gaia and Neelix playing at the same time.
And production-wise the whole event and its production were 6/5 from the moment from my booking being confirmed to the moment of my plane leaving LA. As a long time trance head, it's so nice to see trance enjoying such renaissance in the US now.
Earlier this year your album Harmonia saw a re-release as a deluxe edition with remixes. What led to your decision to re-release the album, and what was your selection?
We've had so many great remixes on the singles after the album release so just wanted to make sure they all got the attention they deserved and package them to a special edition of the album. It also gave another spotlight for the whole album which was nice as nowadays everything moves so fast that an album can be "old news" in just couple weeks.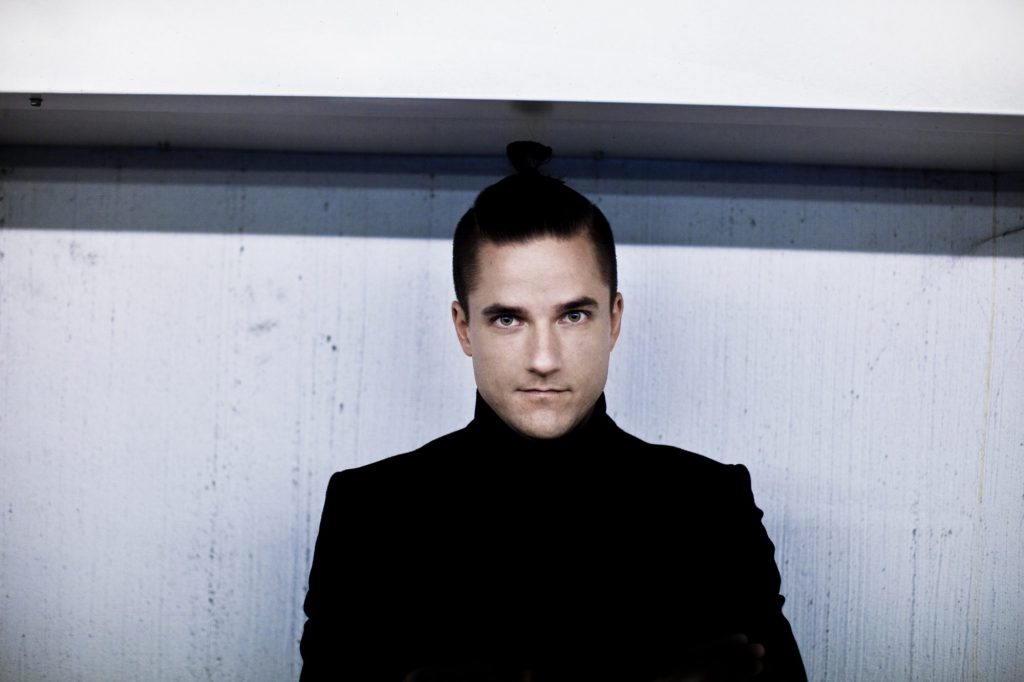 For many, trance is not just simply music that people listen to, but also a feeling that comes with it. Having seen the genre grow and change over time, what does trance mean to you?
To me, trance means two things: one musical aspect and one people aspect. First, about the music, trance is the perfect combination of what's good in electronic music: the driving rhythm of techno and progressive combined with the emotional and musical soundscapes from Vangelis and Jarre to PvD and Oakenfold.
On the people side of things, the trance scene has always had a strong PLUR (peace, love, unity, respect) ethos in it. That was common throughout the scene back in the 90s but nowadays with the scene being commercialized and cool-ified not all the parties or scenes have those feels anymore. And in this time we could definitely use more positive community vibes <3
Your recent releases like "Finnish Kiss" and "Epicentre" really show off your Progressive House side. Will we see you continue to release more progressive influenced tunes in 2018?
My sound is definitely more progressive at the moment. With "trance" I'm always looking for that trancey atmosphere and currently I feel it's more present in the progressive sound than the uptempo trance which is very in-your-face and pumping at the moment. There are new singles, remixes and bootlegs coming during this year and all of them have that "pure progressive" sound in them.
Radio Unity is quickly approaching its 100th Episode. Do you have anything special in store to celebrate?
Yes, I have some special plans for it. Actually, Radio Unity celebrates this year it's 20th anniversary as the very first Radio Unity on Finnish National Radio was broadcast in October 1998 so I'll definitely celebrate that too!
As an artist who has been involved in the scene for nearly thirty years, is there a specific era of trance or the rave scene as a whole that you miss?
I try to have the eye in the future as much as possible but there are some moments in time, musically or otherwise, which I have extra special and fond memories of. Musically I do miss the times when trance has been more underground and dare I say it… more credible.
Now don't get me wrong, I love the PLUR ideology and I don't want trance to be super cool or anything, but musically the 1992-1993 German trance years, 1997-1998 UK prog trance years and early 2000s progressive trance times had such sense of quality in them that the music was very melodic but didn't have any cheesy or commercial vibe in it. Sven Väth, Sasha, Oakenfold, Andy Moor… all of them had such high standards for music and true integrity keeping music underground while being very euphoric. That I do miss sometimes.
Who were some of the first artists you listened to, and where did your passion for electronic music stem from?
My early sources of inspiration come mainly from the early German trance: Sven Väth, Jam & Spoon, Paul van Dyk and labels like MFS, Guerilla, Eye Q, Harthouse, and Superstition.
First contacts with the music came from hearing the likes of KLF and Opus III from the radio for the first time. It was all called "techno" at that in Finland – which now sounds funny. 🙂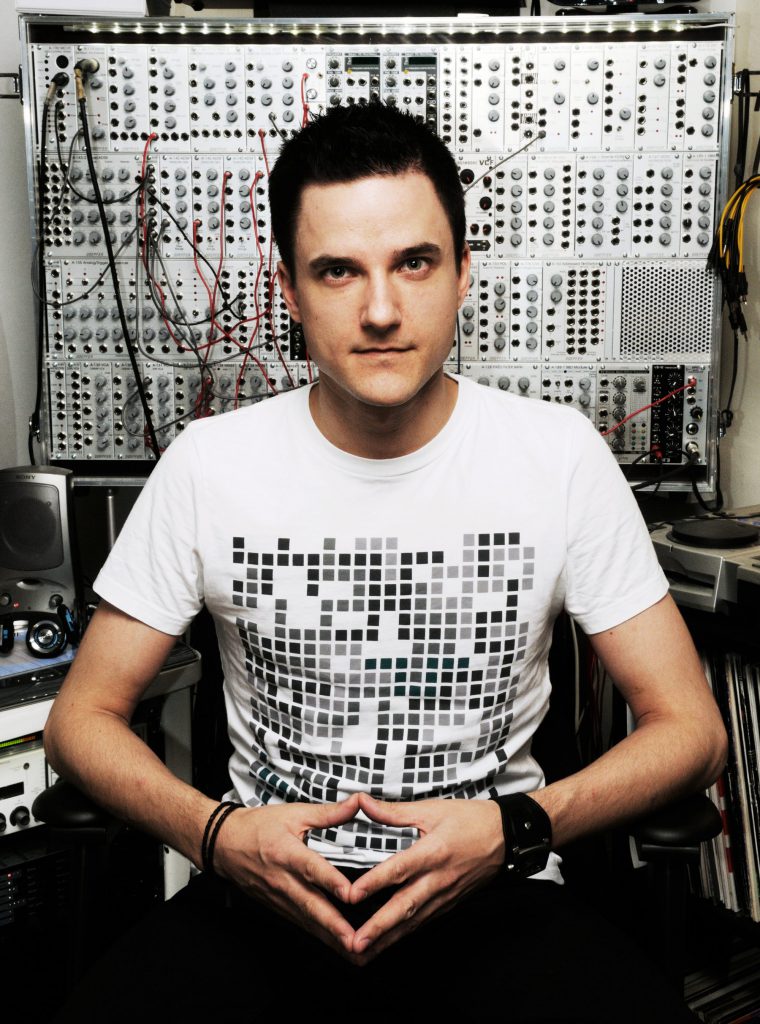 Over the years you've played many different venues and have even hosted your own events in Finland too. Where was one of the most fun, or strange locations that you threw an event at back in the day?
I've had gigs and parties at ice skating rings, boats, water parks, trains, airplanes, snow castles and all sort of weird and wonderful places.
Probably the most special and fun ones were the One Minute Raves we threw in center of Helsinki on Friday early evening. Legendary stuff you can find on YouTube…
Aside from being a renowned trance artist, you also have worked as the Head of Sound Design for Nokia and Microsoft in the past. Do these jobs help break up the usual production cycle for you as an artist?
For me having a "day job" has given a lot generally in life and through learning very much, but also it helps you to have financial freedom from something other than your art. It can help being more honest and have integrity with everything you do. No need to think about the financial success of music and events has certainly helped me to go firmly through my own musical path.
Finally, you're not just a DJ but a father as well. Is there a certain way you balance your life between the music scene and your family to find a happy medium?
As for most people working on something they have a passion for it's sometimes hard to balance things when creativity just takes off with you. But having good friends, partner and family around you, keeping you grounded when things are going fast and lifting you up when things are difficult – that's something that is really important and I'm very thankful for. <3
---
Connect with Orkidea on Social Media:
Website | Facebook | Twitter | Instagram | SoundCloud