Ninja bassmaster Datsik comes out with seven new monstrous tracks and we're blown away!
---
When you think of filthy, grimy, monster-crawling-out-of-the-abyss bass music, Datsik is inevitably one of the first names that comes to mind. The dubstep virtuoso has been snapping spines since 2009 and hasn't taken a break since. Everyone has always known Datsik brings the heat, but there's not a soul on this planet who's fully prepared for the onslaught of savage dubstep and gargantuan bass drops in his new EP, Master of Shadows.
As a whole, the EP is nothing short of the disgustingly raw and gruesome vigor that Datsik has unrelentingly served up over the years – and yet, there's something about it that's entirely different. Within the madness of merciless bass palpitations and rugged vocal interjections, there's a sense of serenity. Influences from Excision, Dion Timmer, JPhelpz, Virtual Riot, and Ganja White Night make Master of Shadows an interminable force to be reckoned with.
Stream Datsik – Master of Shadows EP on Spotify:
The first track, "Pressure Plates", is my personal favorite. The first minute seduces the listener with a melodic trance-like intro, complete with a delicate sounding of chimed notes and a resounding echo. It then trickles into a euphoric static and an orchestral build-up before steadily rising into a much-anticipated bass drop.
The click of a gun breaks a momentary period of silence before plunging into a decadent blend of slinky wobbles, harmonic vocals, and emotional bass. The electric buzz returns before ascending into the familiar buildup and dropping into a loaded wobble. The bassline kicks in and rhythmically shreds the bass trills before falling back into a tranquil outro. It's a blend of pure emotion and wonky bass and I can't get enough of it.
"Warriors of the Night" is a collab with Virtual Riot, complete with a mesmerizing ninja-inspired intro. The swish of a blade initiates cragged bass, ripping and snarling at everything in its wake. We recommend you don't listen to this track while driving or operating heavy machinery; this is the quintessential neckbreaker and it deserves your full attention.
What happens when dubstep meets funky bass and trap infusion? Datsik and Ganja White Night answer that question with the third track of the EP, "Bad Behavior (feat. T Rabb)". A rap intro shakes against an unwavering buildup before slamming head-first into a wall of fiery basskicks, giving much-deserved credibility to the name of Datsik's label: Firepower. This track can best be compared to the universe imploding and being sucked up by a massive vacuum before shooting back out, and we're obsessed.
"Ronin Riddim" is the fourth track of Master of Shadows, and is a joint effort with JPhelpz. The personal styles of both intertwine with each other to create this combustion of fusible bass cannons. A rippled beating of subterranean bass ruptures the steady blows of dubstep before ending with an echoed outro.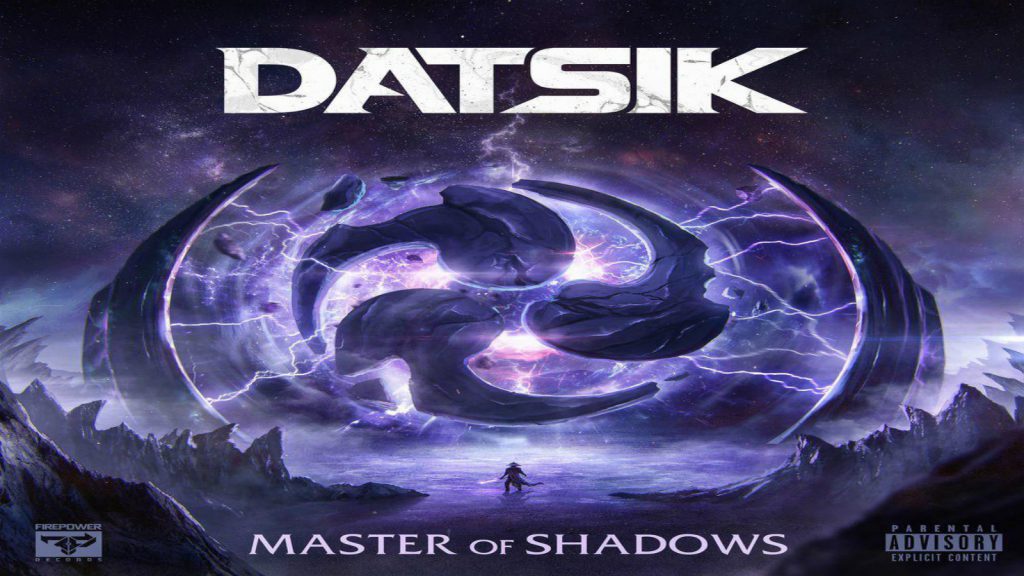 "You've Changed" is Datsik's fifth track of the EP and begins with a similar rap intro as seen in "Bad Behavior". Artists are often criticized for altering their styles, and this track feels like a reply to any who have doubted Datsik and his ever-expanding ability. From the trap buildup, we're thrown into a cesspool of growling bass undulations and jolts of sub-aural dubstep. The placement of the track within the lineup of the EP is perfect, as it rightfully follows four tracks that incorporate Datsik's familiar style along with new elements.
Virtual Riot comes into play again with the sixth track of the EP, "Freakuency". A smooth intro soon shreds into a tornadic surge of bass clicks. The bass drop is a vicious mix of robotic pulsations and alien vocals. The buildup is interrupted by a voice enthusiastically saying, "This is how everybody dies!" before an invasion of bass throbs takes over.
The last track on the EP is a beautiful collaboration with Excision and Dion Timmer (check out their newest track, "Take Me Higher"!). Dion's influence is heard early on in "Find Me" with sentimental vocals and a swell of what sounds like an electric guitar. The tone quickly transforms into a vibey spell of dubstep and a perforated bassline. Excision's touch comes in with a colossal drop preceded by, "This shit's about to get heavy," and they weren't wrong; we can definitely see this track becoming a headbanger anthem in the near future.
If you're looking to go full bass-face while simultaneously experiencing emotional override, the Master of Shadows EP is going to be your salvation of the year. Be sure to catch Datsik and his Shogun Stage production on his Ninja Nation Tour with support from Space Jesus, Riot Ten, and Wooli!
---
Connect with Datsik on Social Media:
Website | Facebook | Twitter | Instagram | SoundCloud | YouTube