Get to know rising star Glok as he prepares for a massive year in 2018!
---
Originally from Paris, Glok has made a home for himself in the bustling city of Miami and is primed for superstardom this year. Making his mark on 2017 with the release of tracks like "Laptop Love" and "Swimming in Consequences", we can't wait to see what is on the horizon for this talented artist.
Catching our ear with "Take It" at the end of last year, the track featured amazing vocals from Emy and was backed by a solid beat that infused elements of pop with drum & bass. Glok left a lasting impression with the tune and quickly became someone whose brain we wanted to pick, so listen to his exclusive guest mix below and read on for our chat with this rising star in the electronic music scene!
Stream EDMID Guest Mix 098 || Glok on Mixcloud:
---
Hi Glok, thanks for taking the time to chat with us today! Towards the end of last year, you released "Take It" which brought a solid Drum & Bass beat along with it. While your past releases have been more trap influenced, what sparked the DnB shift?
As a DJ, I used to play a lot of Drum & Bass during my sets and I thought that it'd be a fun challenge to incorporate this kind of uptempo beat into my sound. I'm into all kinds of music and want to show fans the different sides of me and my inspiration. Today we're talking about DnB, but tomorrow I might surprise you with something nobody expects.
You also worked with Emy on the tune to give it some solid vocals. How did the relationship form between you to collaborate on the track?
I actually discovered Emy on YouTube! At the time, "Take It" was only an instrumental track and a little too experimental, so I sent it her way to add some vocals. She came up with an amazing flow and hook that blended perfectly with the instrumental. After some back and forth, we had a great single!
Having remixed quite a few tunes like Ed Sheeran's "Shape of You", how do you decide which tracks you want to put a spin on, and do you approach them differently than originals?
I like to be as creative as possible when remixing a track. It's more challenging to play with the harmonies rather than just changing the beat or the instrumentation. The original "Shape of You" is very smooth, seductive, and soft, so I wanted my version to be more vibrant and explosive.
Where has been your favorite show to play so far in your career, and is there a dream venue you wish you can take the stage at in the future?
The most amazing experience of my career so far was definitely DJing at Paris's major electronic event TECHNOPARADE. I played in front of almost 100,000 people, it was incredible! My ultimate goal is to play at Ultra Miami. As a Miami transplant, it would be so awesome to have that moment in my career.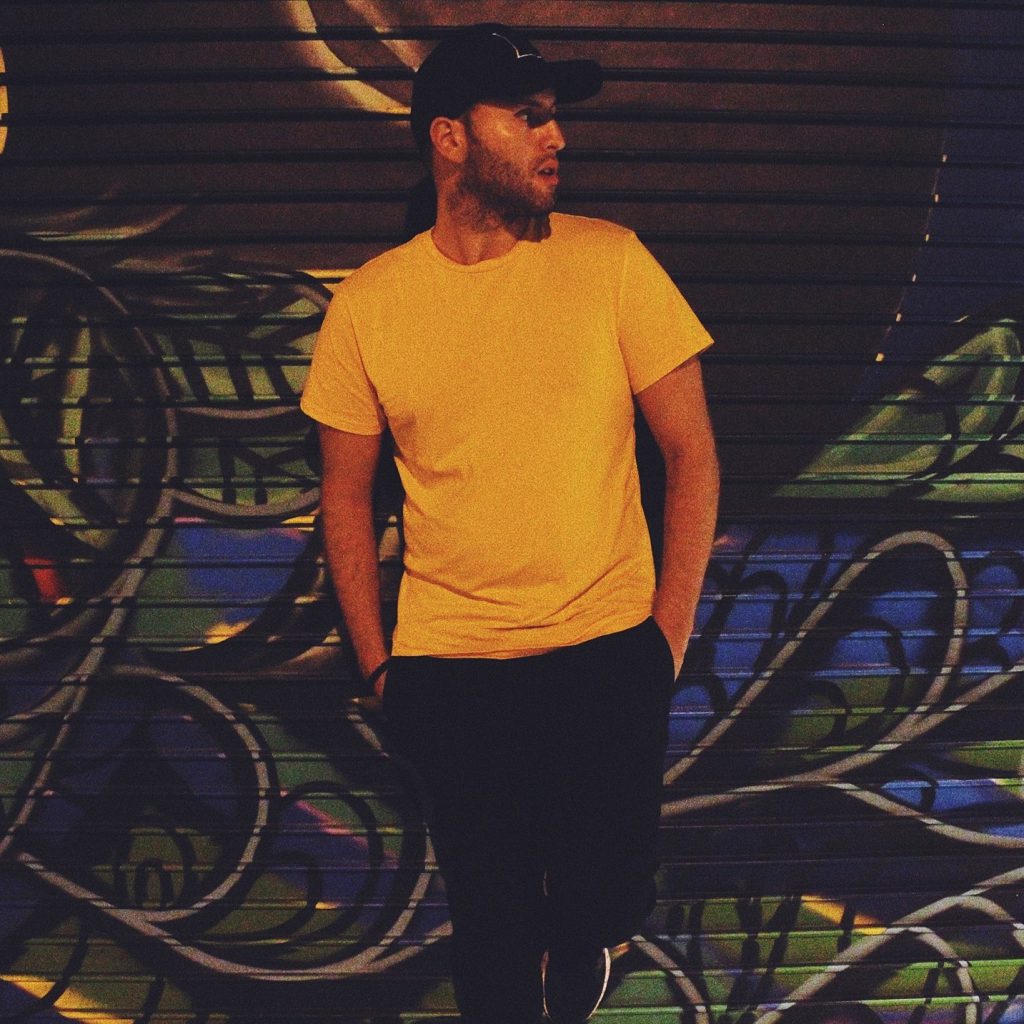 Coming from Paris but now living in Miami, what has been the biggest change you've experienced since relocating?
The biggest challenge for me was definitely being so far away from my family and learning how to adapt without them in a place where I barely spoke the language. I went through major culture shock and it took me a few months to feel secure in myself without them. Fortunately, I have a united front back home with so many people who support and love me unconditionally and want to see me follow my dreams. I'm now loving my new home in Miami and couldn't ask for anything more!
Who are some of your influences as an artist, and which genres do you typically listen to when you aren't producing your own work?
I am huge 80's & 90's fans. You can catch me listening to Journey, Expose, Cindy Lauper, and more.
I think my biggest influences in the music industry are Diplo, Daft Punk, and Eric Prydz. They taught me that music is meant to be felt, not just danced too. These artists really helped me discover who I am as a musician and the type of music I love to create.
What is one item that you bring with you when traveling that is a must-have?
Definitely my iPhone! I always love staying clued into the industry world and replying to fans on social media.
Looking back on 2017, what was your favorite moment from the past year?
My favorite moment of 2017 was definitely Ultra Music Festival. I have always been a huge fan of the festival and used to watch the live stream on YouTube back in France. To be able to experience Ultra live and backstage was such a dream come true. It definitely confirmed my goal of playing there one day!
Do you have any resolutions for the new year, and what is in store for fans of yours in 2018?
My first resolution is to get out of the studio and start spinning again. It's always nice to create new music but it's also very important to play them live!
Finally, which toppings make up your favorite slice of pizza?
I love pizza and my favorite topping is ground beef… It's so good!
---
Follow Glok on Social Media:
Website | Facebook | Twitter | Instagram | SoundCloud | YouTube