Glok's "Take It" is an absolutely fresh, uplifting tune that will have you singing along with Emy's angelic voice.
---
Originally from Paris, Glok is a rising star in the electronic music scene who is looking to make a name for himself through his unique style that blends uplifting vocals with elements from the bass music scene. Showing off his best work yet, his release of "Take It" tells the world exactly how dynamic he can be as an artist.
Making some waves in the electronic music scene since relocating to Miami, Glok has shown no signs of slowing down in 2017. Coming off the release of "Laptop Love" and "Swimming In Consequences", he has yet another fantastic tune to share with the world in "Take It".
Released today, Glok's track "Take It" isn't just a solid tune but also one that features lyrics that inspire too. The vocals from Emy tell those listening in to stand tall while providing a positive message that they can overcome obstacles they may face. Whether you're catching it in a club or adding it to a workout mix, "Take It" is that perfect song to play when you're looking to get your groove on and take on the world.
Stream the track below and read on for Glok's thoughts on the release along with the positive lyrics too!
Listen to Glok feat. Emy – Take It on SoundCloud:
---
When asked about the tune, Glok stated:
"With "Take It," I wanted to do something unique and explored a mix of drum n bass with a hint of trap. I'm all about pushing yourself towards greatness, so lyrically I wanted to give fans something inspirational. The right music makes people come alive and I hope this will make my fans want to dance all night."

– Glok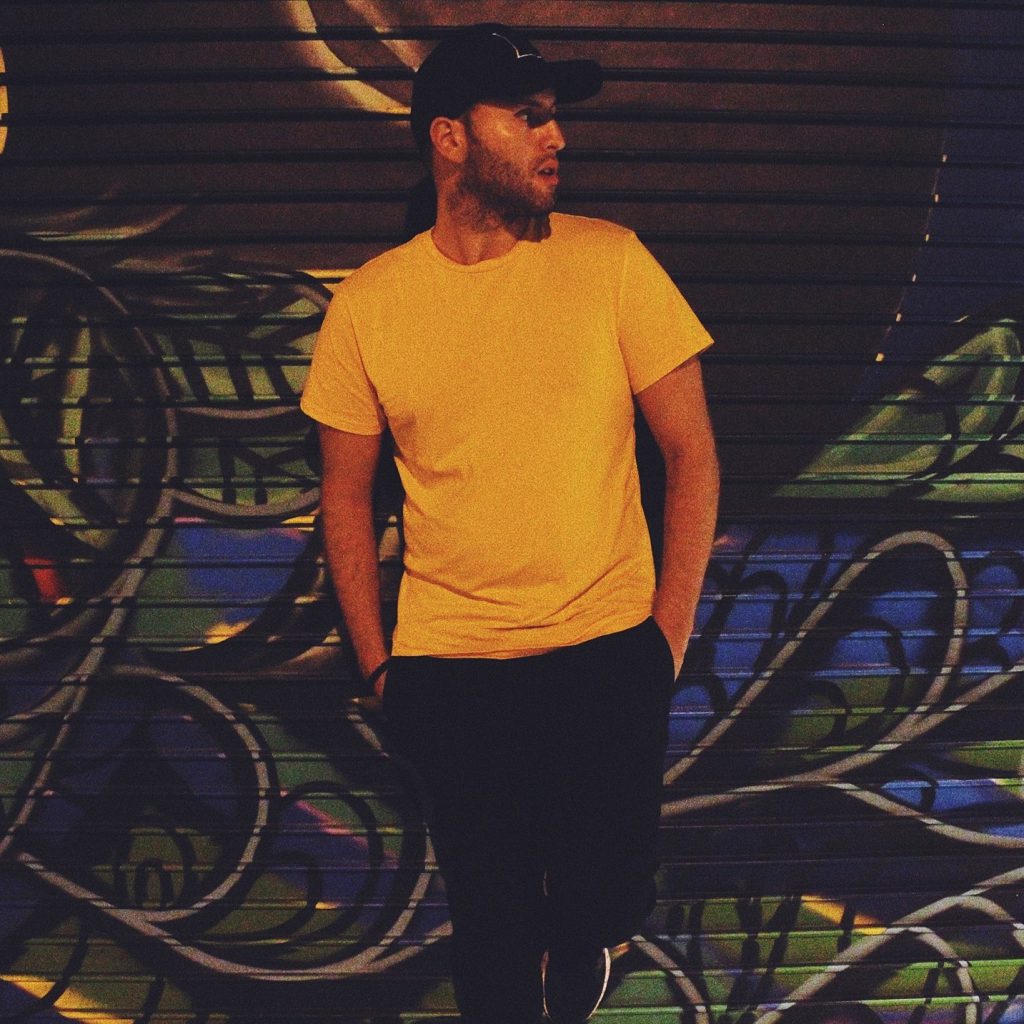 ---
Glok – Take It – Lyrics:
VERSE 1:
Feel that power come over your body
Ignite the flames and get that fire burning
Show the haters how you're gonna work it
Make it shine brighter
Take down your walls and let them fall to show it all
They'll try to break you, you can take it just stand tall
CHORUS:
Take it, take it, you will get stronger
Make it, make it, a little longer
Break it, break it, no need to wonder
Oh
VERSE 2:
Let it out you have no need to hold onto your fears
Let em go like a cloudy sky suddenly gets so clear
Take down your walls and let them fall to show it all
They'll try to break you, you can take it just stand tall
CHORUS:
Take it, take it, you will get stronger
Make it, make it, a little longer
Break it, break it, until you conquer
Oh
Take it, take it, you will get stronger
Make it, make it, a little longer
Break it, break it, no need to wonder
VERSE 3 / Bridge:
You're perfect just the way that you are
Unbreakable like the moon and stars
Push yourself and you soon will go far
I know it's hard to do
You're perfect just the way that you are
Unbreakable like the moon and stars
Push yourself and you soon will go far
Cause I believe in you.
Take down your walls and let them fall to show it all
They'll try to break you, you can take it just stand tall
CHORUS:
Take it, take it… Make it Make it…
Take it, take it, you will get stronger
Make it, make it, a little longer
Break it, break it, until you conquer
Oh
Take it, take it, you will get stronger
Make it, make it, a little longer
Break it, break it, no need to wonder
Oh
---
Follow Glok on Social Media:
Website | Facebook | Twitter | Instagram | SoundCloud | YouTube