San Holo is in the giving mood for the holidays and just released The Trip EP on bitbird.
---
Whether you look at his quality releases, shows that took him across North America, or even the launch of bitbird radio, it is clear that San Holo has made some serious waves in 2017. Now, he is closing out the year strong with his latest release, The Trip EP. Officially released on December 25 via his label, bitbird, the EP contains five beautifully written and produced tracks for your listening pleasure.
Lead track "trip" opens up the EP with the lyrics, "Hi there, boys and girls! Would you like to come on a wonderful trip with me?" The track is playful with its orchestral elements elevating listeners to a hopeful, cheerful mood.
The "b song" was an original completed by San Holo about four years ago, one of his first tracks combining organic sounds with electronic. It's clear that the track contains a lot of love and packs a powerful punch right into the feels with its melody.
His track "self-love" combines piano and violin with driving drums and booming bass. It's short and sweet, but I do think it could have gone on for another minute or two. If this were the first track you heard from San Holo, you would never guess he also produces some of the finest future bass and trap in the scene, which shows his versatility as an artist.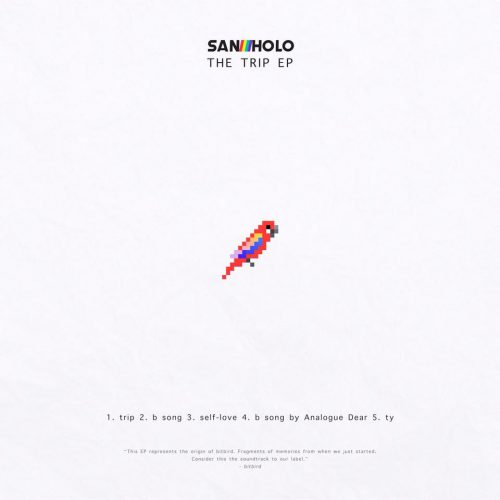 The cover of "b song" by Analogue Dear, also contained on The Trip, reveals how great of a songwriter that San Holo is. What lies underneath is a beautiful, piano-driven track that brings the EP to a perfect close.
San Holo finishes the EP with some love for his fans, as evident by the six-second track titled "ty" that features a simple bird chirp.
The EP is available as a free download, or stream it on your favorite platform!
Stream San Holo's – The Trip EP on Spotify:
Love San Holo? Catch him live at the 20th Anniversary of Ultra Music Festival in Miami on March 23-25, 2018!
---
Follow San Holo on Social Media:
Website | Facebook | Twitter | Instagram | SoundCloud