Ryan Farish chats about the making of his new album Primary Colors, his goals for 2018, and more!
---
In today's electronic music scene, being unique can be difficult but Ryan Farish has had no problem making his mark. With his "positive chillout" tracks and musical talents, he has made an astounding impact on listeners. Mixing instruments with uplifting and ambient sounds, Farish has blessed fans with rare and exclusive tracks, including over 40 singles.
Ryan's massive list of accomplishments includes multiple tracks hitting Top 10 Billboard chart positions, co-writing and publishing a GRAMMY Award-Nominated Recording, winning a GMA DOVE Award, gaining over 190 million streams on various platforms, and that's just scratching the surface.
Most recently, he released his 20th studio album, Primary Colors, which was met with praise by both fans and tastemakers in the scene. Listen to Primary Colors below and read on for our chat with Ryan Farish as he discusses the making of the album, his influences, and what he has in store for 2018!
Stream Ryan Farish – Primary Colors on Spotify:
---
Your latest album Primary Colors blends progressive vibes with a beautiful array of downtempo breakbeats. It has a vibe that reminds me of Boards of Canada back in the mid-2000's. What sort of influences drove the creative aspects of your album?
Thank you, I've been really connecting with electronic music lately that is more focused on melodies, tones, and the composition. What interests me the most right now is exploring the deeper side of electronic music, sometimes the softer side. For this album, I relied heavily on my analog synths and guitars. Exploring the tones and colors of these instruments was really inspiring for me. I aimed to focus on making music that I would want to put on and enjoy myself and might even enjoy years from now.
Instrumentation is really diverse on the album – from guitars and strings to a stunning blend of synthesizers. Which live instruments did you choose to use in producing the album?
My Moog Voyager, Moog 37, Access Virus Polar, and Korg minilouge for synths. For guitars, it was my Fender Telecaster Guitar and Martin Acoustic, vocals from Christian Burns, and live bass from Aiden Moore.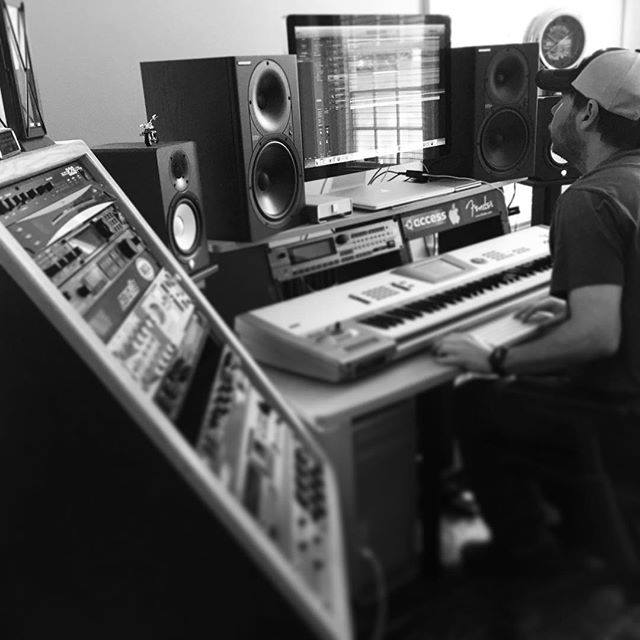 You included your daughter's voice in the making of some of these tracks. Would you like to see her in a career in the music industry at some point?
Absolutely. That would be amazing. I'm very excited to see that she is already connecting with music at such a young age. Her favorite toy to play with right now is actually the Korg minilouge, which is not a toy, it's a very powerful analog synth… it's amazing she is more interested in the real synth vs a toy piano. She turns the filter, grabs the pitch slider and then looks to the speakers with excitement to hear the pitch and various changes that happen with the sounds. Sometimes she even reaches into the air as if she's trying to catch the sound… to me, I find this fascinating and exciting to see.
What do you do to get in the appropriate mood before sitting down in the studio and getting creative?
Harnessing inspiration is really the magic in the studio, so there are many things that I'll do… most involve spending time outdoors on my motorcycle or electric skateboard or spending time with my daughter and seeing her dance and find so much joy in listening to music.
The journey of fourteen albums must be filled with incredible memories. What's one of the memories that people just would not expect to be a big moment for you?
One of the songs on the new album Primary Colors was almost cut from the release. At the last-minute, I decided to include "Endless Summer" on the new album and this song has ended up being the most popular track from the album so far.
MP3.com was one of those platforms that really allowed producers a new way to share with your audience.  SoundCloud attempted to bring that back that vibe but has run into issues. What do you think a platform could do to help new creators to be successful?
I would say it's important to allow or make all features open to all artists, from everything to allowing the same types of design layouts, promotional programs or opportunities, and to not charge for having full access to your analytics, metrics, download/stream reports, etc.
Between writing new music (you had two albums this year!), running your label Rytone Entertainment, riding your motorcycle and Boosted Board (an electric skateboard), and being a family man, what do you find the most difficult to balance these days?
The most difficult thing for me right now is just trying to get more than 5 or so hours of sleep. Seems like my work is never done, but I'm very happy and grateful to be this busy right now.
There's no doubt that the holiday season is full of memories. With your 18-month old daughter now experiencing the holidays, have you revamped the experience for your family? Is there any special memory that stands out?
I would say that the Holidays mean a lot more to me now than ever before. Being able to watch Holiday movies together, or read books together, or when we are out and spot Santa Claus and seeing my daughter get so excited seeing all the other children, and experiencing the season with such excitement has really breathed new life in me in terms of really feeling the joy of the Holiday season.
Left field time – let's discuss the GMA Dove Awards from 2008. You co-wrote and co-produced Trin-i-tee 5:7's "Listen" which won Best Urban Song.  What do you recall the most from working on a track so different than what you are producing today?
Well, this track really was left-field for me and came about in a random way. One of my friends called me one night around 10 pm and invited me over to work on some music. I happened to have my bass with me, and I randomly brought it into the studio that night. There had been a slap bass riff I had played for probably 10 years, I never thought I would ever use this riff in any of my music because it was too funky or bluesy… I plugged my bass in and began to play it warming up, my friend turned around and said: "that's it".
We spent a few hours that night building a track around that bass line and then sent it off to the top liners and never gave it much more thought…a few months later I got an invitation in the mail to the GMA Dove awards. To my utter surprise, the song had been nominated for a GMA Dove award and was on an album that had been nominated for a Grammy.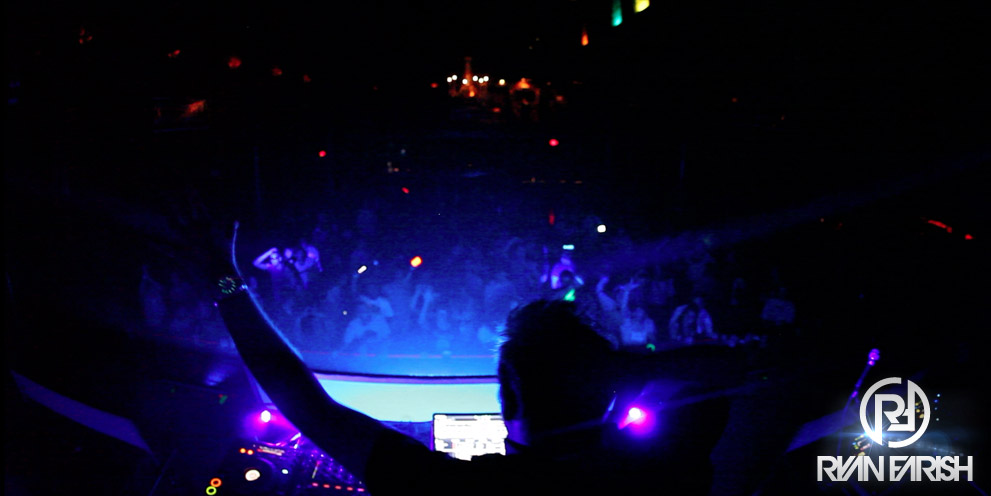 You coined the topic "Positive Chillout." What does the style represent in your own terms and how do you enjoy to share it with the world?
I started calling my music this a long time ago, long before downtempo or Chillout were popular or well-known. In 2005 I think is when I first started to use the term as a genre. For me, it explained the music that I was making, since at that time my music didn't specifically fit into any one genre. I'm always excited when very occasionally, I read or hear of someone describing music as Positive Chillout.
Now that people have a greater understanding, let's create a positive chillout version of Ryan Farish in a three-part mix.  What three statements would you use to describe yourself?
Work hard, because my work is my passion. Respect is my most valued currency. I believe music is worth making because of the positive change that it brings in our lives.
Finally, what is in store for your fans in 2018, and do you have any personal resolutions for the new year?
I'm really excited to be in the studio exploring more of the music and tones that are being carried over from Primary Colors, and I hope to have a lot more music to share with the RF fans later this year! My new year's resolution is to finally make time this year to pursue one of my bucket list items and take up martial arts.
---
Connect with Ryan Farish on Social Media:
Website | Facebook | Twitter | SoundCloud