Shlump's latest release, "Cataclysm", is out now on Sleeveless Records 

as the debut of their series, Fresh Dub Fridays!
---
"Cataclysm" is Shlump's first release on Sleeveless Records, as well as the debut of Sleeveless Records' new recurring release series Fresh Dub Fridays.
Starting off bi-monthly then rolling into weekly, Fresh Dub Fridays is Sleeveless Records' new outlet for consistently releasing awesome new tracks week after week. Sleeveless has a ton more savory tracks up its… sleeves, so be sure to stay tuned for what's in store!
Shlump's "Cataclysm" is a melodic trap journey through otherworldly vibrations mingling atop a crunchy, stomping beat. Its psychedelic alien ambiance harmoniously contrasts the floating electric guitar synth, serenading travelers on their sonic adventure through outer space.
Stream Shlump – Cataclysm on SoundCloud:
Grab your copy of "Cataclysm" on iTunes or stream it on Spotify today!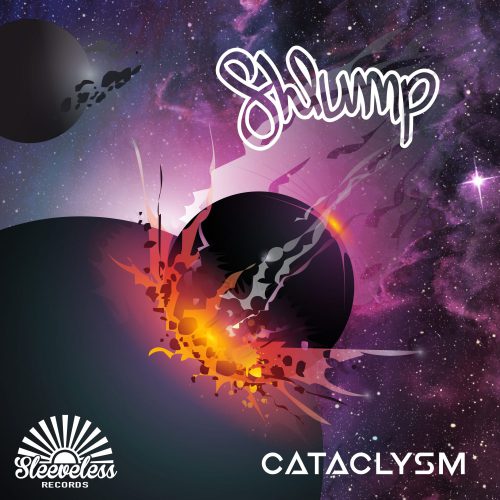 ---
EDM Identity last caught up with Shlump at the Red Room in Vancouver on the Weird and Wonderful Tour with Liquid Stranger, Pekulat0r, and Bleep Bloop. He is on tour now hitting up venues all over the country, and even including stops with his messianic alien bass counterpart Space Jesus. Take a look at the list of dates below and tell us where you'll be catching him in the comments!
Catch Shlump at one of his upcoming tour dates:
DEC 07 – 1904 Music Hall – Thursday, 7:00PM – Jacksonville, FL

DEC 09 –

 

Brooklyn Steel w/ Space Jesus – Saturday, 7:00PM – Brooklyn, NY

DEC 15 – The Black Box – Friday, 7:00PM – Denver, CO

DEC 16 – Red Room – Saturday, 7:00PM – Vancouver, Canada

DEC 21 – HopMonk Tavern – Thursday, 9:00PM – Sebastopol, CA

DEC 22 – The Colfax Theater – Friday, 9:00PM – Colfax, CA
DEC 23 – Moe's Alley – Saturday, 7:00PM – Santa Cruz, CA

DEC 29 – Riot Room – Friday, 7:00PM – Kansas City, MO

DEC 30 – Warped Horizon – Saturday, 7:00PM – Atlanta, GA

DEC 31 – Pandemonium NYE – Sunday, 7:00PM – Waukegan, IL

JUN 02 – Psychedelic Sleepover – Saturday, 7:00PM – Croydon, NH
---
Connect with Shlump on Social Media:
Facebook | Twitter | Instagram | SoundCloud