Insomniac has all the right ingredients to put on a fantastic trance spectacle. The main problem is that not all of them are present at the same time.
---
As I start writing this review, I'm sitting at the San Francisco airport barely an hour after the completion of the event. I'm juggling various thoughts in my head. I've been at four Dreamstate shows, and by now I've seen a few patterns emerge. As I make my way through the review, I'll touch upon all of them. For now, the short stick is this: I believe that Insomniac has all the right ingredients to put on a fantastic trance spectacle. The main problem is that not all of them are present at the same time.
Before I dive into the nitty-gritty details, I want to point out one thing: I had a lot of fun during these two days. The music was for the most part to my liking. The visuals, once running on full cylinders, were top notch. The sound system was on point as well as long as you found the sweet spot on the floor.
As you'll progress further down this retrospective, you might get the idea that I'm overly critical. That's in no way my intention. I'm a perfectionist. I want to be the best at what I do. In turn, I always look at what details upon which I can improve. Whenever I attend shows, I apply the same mentality. I want the spectacle to be as close to perfection as possible. The points I'll be highlighting are meant to bring Dreamstate closer to that state of completeness.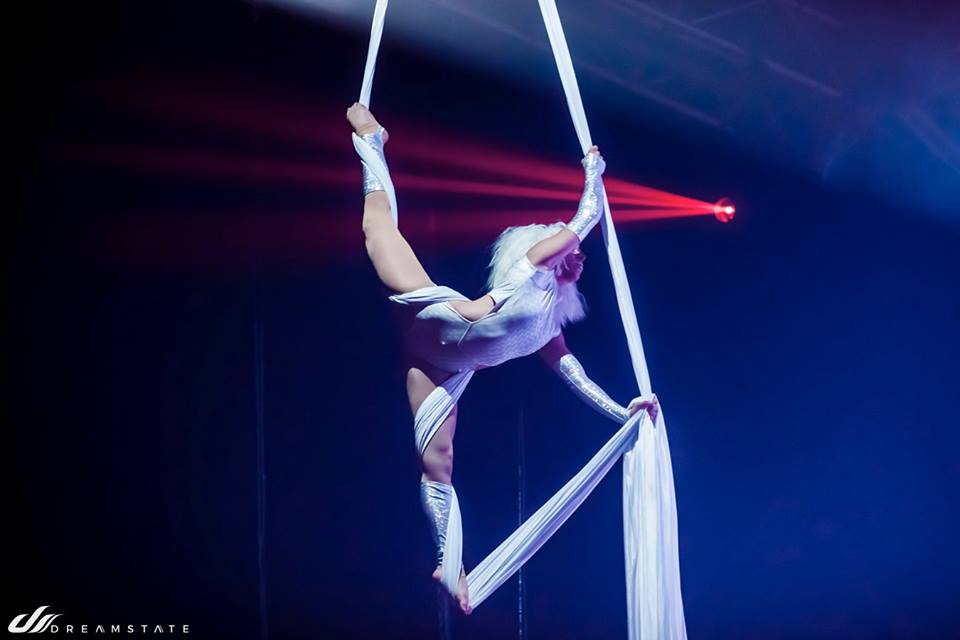 The more things change, the more they stay the same.
By that, I mean a few things. First, the lineup.
Outside of Liquid Soul, who was booked for the last Dreamstate event but was unable to attend, there was not one new artist on the roster. Markus Schulz's Dakota made a premiere. However, he already played a year ago. Ferry Corsten brought his Gouryella moniker to the scene last November as well. Everyone else performed at least twice, with some artists being constantly in the lineup. For the sake of these comparisons, I only look at the standalone Dreamstate events in California as those define what the brand is all about. Those are also the only Dreamstate events in which I have a vested interest.
In the past, each lineup contained 2-3 artists that were parts of two categories. Rank 1 are among the most prominent and well-respected artists of the genre. In today's scene, they're almost insignificant as they produce one track every 18-24 months or so. Even their DJ gigs are rather scarce. Seeing them at the first Dreamstate was an unforgettable experience. To me, it also showed that Insomniac could extend past the big names that are popular and present artists that are influential in the scene.
At the other end of the spectrum, we had Adam Ellis and Simone O'Shine. Both are producers with a few years of experience, but seldom have they been rewarded with the big stage. Here again, Insomniac showcased their risk-taking by giving the spotlight to young talent, regardless of how famous they are.
Whenever I see a new lineup, it's these type of choices that I want to see. I'm not asking for 6-10 names that would fit this description. 2-3 are sufficient. Instead, what we've gotten over time is less and less variability in the lineup. The spots once filled by the artists that do things differently are now mostly occupied by well-established artists, and dare I say, leaning towards a more commercial sound.
In my eyes, this type of lineup no longer separates Dreamstate from other large-scale festivals. My initial interest towards Dreamstate was to experience some of my favourite artists that rarely perform in North America together with the headliners that one expects of such events. Currently, however, I can predict 80-85% of the lineup. That is not what I would call exciting.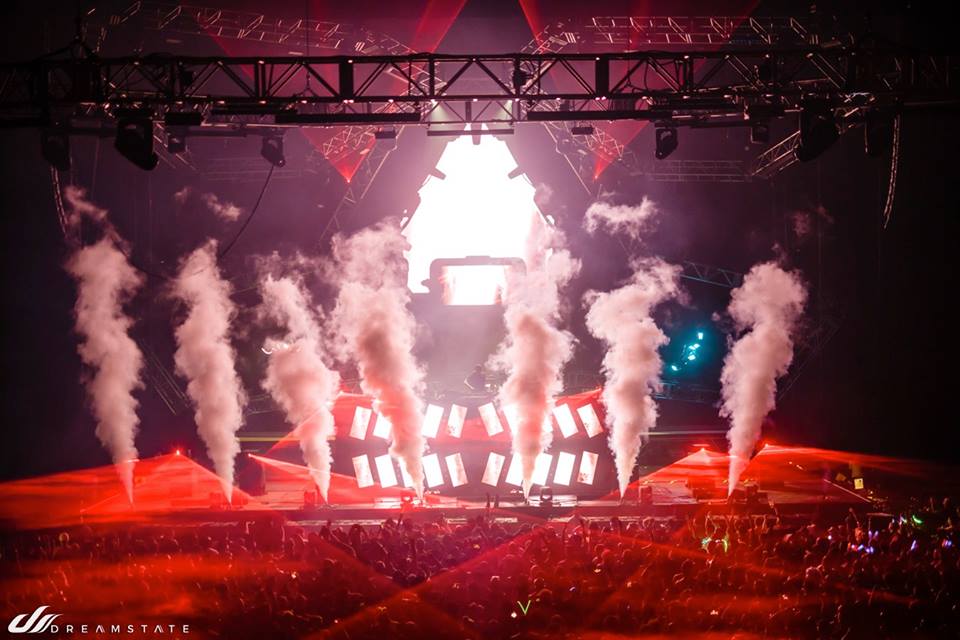 Trance and house events have one advantage over most of the other electronic music genres: the wide variety of sounds, influences, and sub-genres allow for the creation of a musical journey.
You get to experience a facet of emotions. One minute you're dancing your pants off, the next you're taking a breather. Building such a journey is no easy task. The DJ is essential for this to work. Mixing and track selection must work in unison to achieve the result. This type of experience is usually reserved to open to close nights, where the same DJ plays from the beginning to the end.
At festivals, however, this mood is impossible to create. Instead, a well-crafted lineup, and more importantly, a schedule, are key. Most of the night should see a smooth progression from one genre to the other. The energy should build up towards a crescendo, which normally is the closing act. With the high energy focus of short sets featured at festivals, a well placed slowdown mix can work wonders. The crowd gets a break while experiencing a different type of sound.
Ruben de Ronde opening the festival felt natural. After all, DJs such as himself do this for a living and do it well. It was also the first time (in seven previous attempts) that a progressive DJ started the night. In my opinion, there's nothing worse than starting a show that lasts for 8-10 hours with high tempo energy trance. It feels out of place. You're warming up to the music. Instead, you get infused with energy when your body's not ready for it yet.
For this very reason, I loved seeing Ruben as the first act. He's a quality DJ that understands his role and does it to perfection. I simply was surprised that it took seven nights of trance before this happened.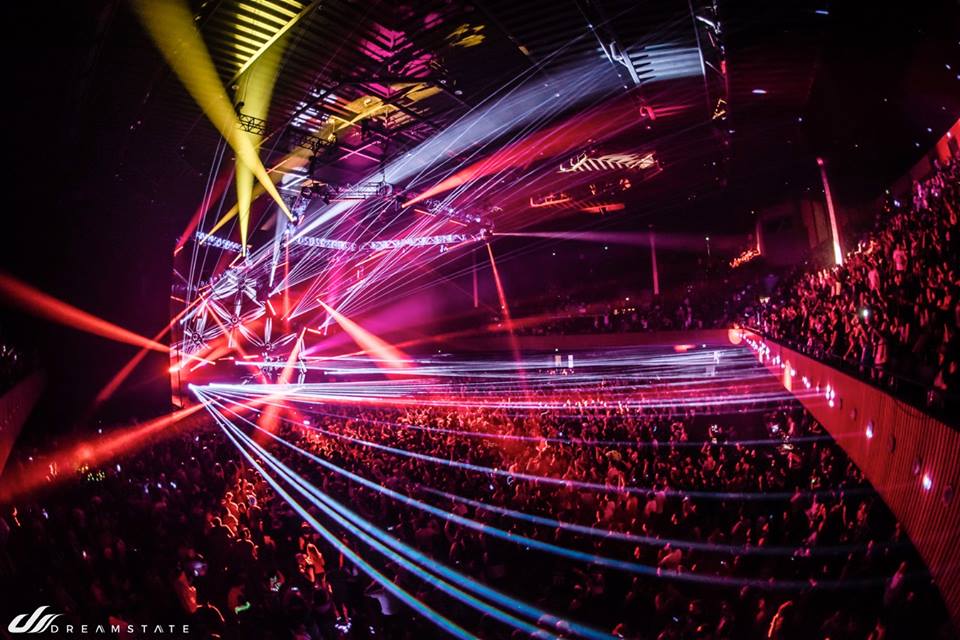 At the other end of the spectrum, I felt that a couple of timeslots lacked the proper execution. Binary Finary playing as an opener is doing them a disservice. The room was still only half full as their set reached its conclusion. Also, they don't play the type of music that works best for an opening act. Dakota should have played a couple of hours earlier. It would have been beneficial to get a break from the constant Psy that featured heavily on the second day.
In my opinion, both of those issues arise from the problems highlighted higher up in the article. When you book only top talent, everyone is vying for those prime slots. The timetable can no longer be arranged to create a musical flow. Instead, the schedule respects the wishes of the prominent artists and can lead to a topsy-turvy night. From this perspective, I found the last iteration of Dreamstate to be the most striking thus far.
The production quality provided an amazing visual spectacle, and the acoustics were great.
Those of you that read my review from November's event know that I was poignant on the production quality. The Damus building might not have excellent acoustics. Nevertheless, it makes up for it by its sheer size. A long, tall hangar is perfect for a laser and lights show. With Damus not being used last year, the three stages I attended all lacked that wow factor I experienced the first time around.
With this in mind, I was jubilant with the return to Bill Graham Civic Auditorium. Sure, the floor plan is square instead of a rectangle. Lasers are not as impressive. There are fewer lights, especially hanging from the ceiling. Nevertheless, staying at the rear of the room provided an amazing visual spectacle. The other advantage is that an auditorium is purposely designed to achieve great acoustics. Reverb, bad feedback, and industrial type of feeling are all gone. Instead, you get sharp tonalities. The high pitched vocals combine with the percussion sounds in a quasi-perfect way. Low ends are punchy and make you move. Treble and highs convey the emotions of each composition.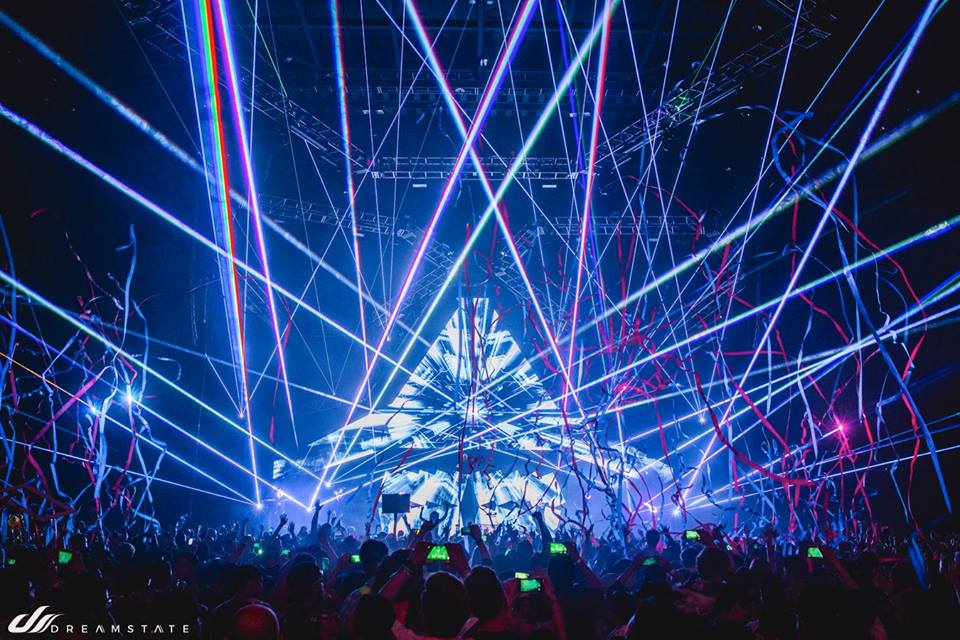 The cherry on top was the superbly executed choreography. Insomniac's visual engineers perfected their craft over the years. It's blatantly evident when you see them work. They read the structure of the music and complement it with the tools at their disposal. Breakdowns feature minimal elements. Sometimes it's near pitch-black. Other times you get panning lights enticing you to wave your hands. As the music builds up, you see flashes of glowing lights, lasers, and the large screen behind the stage that are in sync with the kick drums. Come to the drop, and everything is blitzing in a well-timed sense of schizophrenia. My only request is that the lasers get turned on earlier. They completely change the dynamics of the night: energy levels are higher, and the visual spectacle feels complete.
From a production standpoint, I only have one thing to say: Every large scale event crowd should experience trance in this fashion!
The weekend's sets provided a number of interesting musical experiences.
This rendition of Dreamstate had a bit of everything. By that, I mean both regarding music as well as quality. From the outset, I knew that I'd skip the sets from Vini Vici, Ben Nicky, and Gareth Emery. The music these artists produce and play has no appeal to me. To be honest, I certainly welcomed the break that missing these sets provided. As much as I like to attend long musical events, taking breaks in the middle to recharge is always good. When people such as Paul van Dyk close out the night, I always make sure I have enough energy to go full guns blazing during his performance.
The sets that I did hear were, for the most part, interesting musically. Dakota's Nine Skies and Ferry Corsten's Blueprint concepts are certainly the most polarising. Narration plays a significant part in explaining the story of each of these concepts. While Ferry kept the description on the low for the live performance, it features heavily in the album release. Dakota, on the other hand, held it throughout. I'm not sure that having a 60-90 seconds narration piece every 3-4 minutes plays well in such a setting. The voiceovers break any little rhythm the transitions build. I believe this concept is better suited for home listening instead.
Also, while I have nothing against artists using music to make political statements, I attend events for one thing only: music. As the Summer of Love and Woodstock 67 have shown, music can be a powerful tool to relay a message. The significant difference between those shows and Dakota is that the theme of Woodstock was its centrepiece. At Dreamstate, Dakota felt out of sync with everything else that went on. I guess you can say that by being radically different, everyone present formed an opinion. Sadly, I never managed to connect with Markus' message.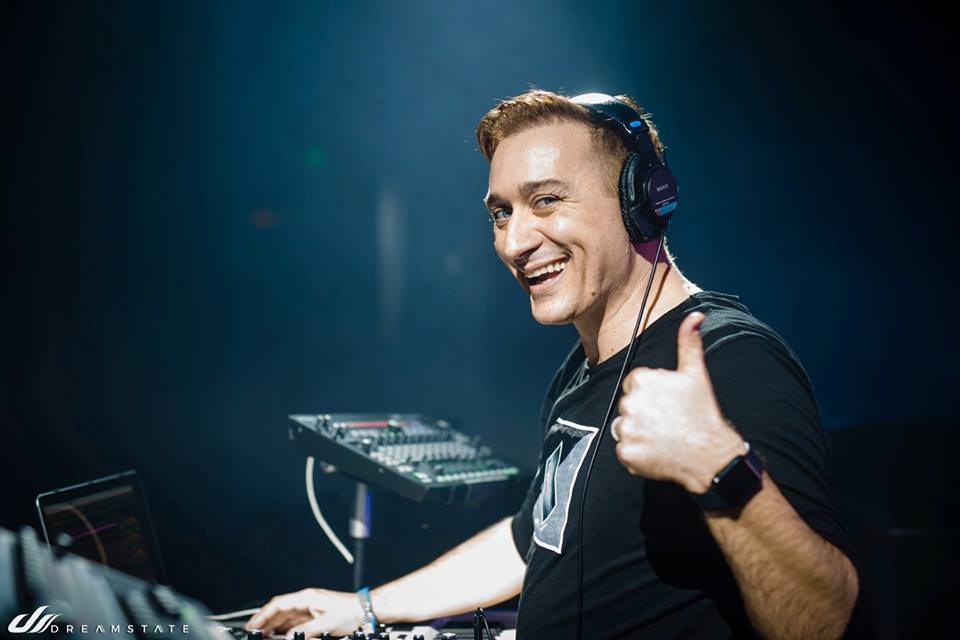 Trance artists Paul Van Dyk, Pure NRG, and John O'Callaghan showcased trance at its best.
I've already touched upon Ruben's brilliant performance as the opening salvo. I firmly believe it's in this area where Dreamstate can expand and bring two or three progressive DJs. Letting them play early on will do wonders for the flow of the night, and it'll give people more time to settle in.
Paul Van Dyk, Pure NRG, and John O'Callaghan marked the highs concerning trance artists. Quite a few people feel that Pure NRG's live approach is gimmicky. I feel the opposite to be true. Pure NRG revolves around this concept for one fundamental reason: they wish to play the music that they want, without licencing worries. In the same set, you can hear Michael Jackson, Queen, Red Hot Chili Peppers or Royksopp, all reinterpreted of course. The other advantage of being a live act is the improvisation on the fly. As Solarstone played the piano melody from Scarlett, Giuseppe overlaid a new riff on top of it which was new. There were other examples as well during the set. It's moments like these that make a performance stand out and allows you to remember it.
Paul Van Dyk brought his patented high energy philosophy to the floor. I attended his Montreal show just two weeks prior. While the set structure was similar, the large crowd and better visuals made for a different, more enriching experience. One skill I particularly enjoy from Paul is his ability to read the crowd's reaction to each track he plays. He frequently ends the night with an encore of the track that has the best response. He's been doing this 15+ years, and I can't believe that no other DJ ever thought of incorporating this element into their sets.
John O'Callaghan was at his usual best. I seldom prefer short sets over extended ones. Nevertheless, there are only a handful of DJs active today that put together a better 60 minutes than John. With an extensive back catalogue at his disposal and fresh material signed to his label Subculture, the tracklists always keep me on my toes. Opening with his cover of Ludovico Einaudi – Two Trees was unexpected. The crowd was buzzing from that moment on until the end. Mixing and pacing were flawless. There were vocals, tech-trance, unreleased material from the man himself and of course, classics. Finishing with an acapella of PPK – Ressurection would steal the night. However, that moment has to go to Inertia – The System. In today's age where tracks have a shelf life of a few weeks, hearing one of my old time favourite songs becomes harder and harder. When the producer himself plays it out, the moment gets forever engraved in your memory.
Psy-Trance took centre stage.
Psy-trance is featured more and more with each Dreamstate. While not all sets were to my taste, Liquid Ace and Astrix stand head and shoulders above everyone else. Liquid Ace is a brilliant concept: part progressive Psy (thanks to Liquid Soul, whom I find to be the best producer in the genre) and part full-on, thanks to Ace Ventura. The set played out as a pure back-to-back, and it made for a unique vibe. While I'm not fond of constant genre changes, going back and forth between the two sounds felt organic. Liquid Soul's music focuses on melodies and harmonies, whereas Ace Ventura brought the energy that is accustomed to full-on. The blend of these contrasting elements had the crowd readapting to the music every few minutes. It was a pleasure to see it work so flawlessly.
When it comes to Astrix, there's not much that I can say at this point. The man is established as the leading figure of the Psy scene, and for a good reason. While his sound has evolved since the days of Type-1, that does not make him a commercial act. Far from it. One should always expect hard hitting beats and twisted riffs. One of the reasons that set him apart from all other producers is his ability to incorporate various musical structures in one production in a cohesive manner. He's not the first to include swing, triplets, and offbeat patterns into his songs. Nor will he be the last. However, his execution is impeccable, and it's why he holds the unofficial title of the king of Psy.
There were a few other sets that left me disappointed and wanting more.
Paul Oakenfold's Generations tour shows that even into his 4th decade into the business, Paul can surprise us by always changing. The idea behind Generations is to provide the audience with the best of each period of Paul's career. From his disco start in the mid-80s to the rise of Trance and Goa in the 90s, his early 2000s mainstream stint, and his relaunch of the Perfecto Fluoro brand are all included. Music was to be played on vinyl, CDs, and CDJs.
With these ideas in my mind, the opening two-thirds of his set were Full on Fluoro. Only the last 20 minutes corresponded to the premise of Generations. Lost Tribe – Gamemaster on vinyl combined with future trance classics such as Anahera was what I expected throughout the entire show. Don't get me wrong. I still love what I heard. However, I felt somewhat cheated by not having a full set. I do have to give Paul credit when it comes to his mixing. The entire mix was flawless, and the music flowed well. Coming from him, one has to admire the end result as there's at least one beatmatch issue.
I sadly have to say that both Fleming & Lawrence, as well as Bryan Kearney, left me disappointed. Last year, Fleming & Lawrence crafted an unforgettable memory. We got 60 minutes of energetic, driving, hypnotic of the best full-on on the market. No stones were left unturned. This year, they took a more progressive approach. The pacing was up and down, and I could never get into the flow. The only significant moment came at the end as John played a beautiful new remix of Robert Miles – Children by Steve Birch.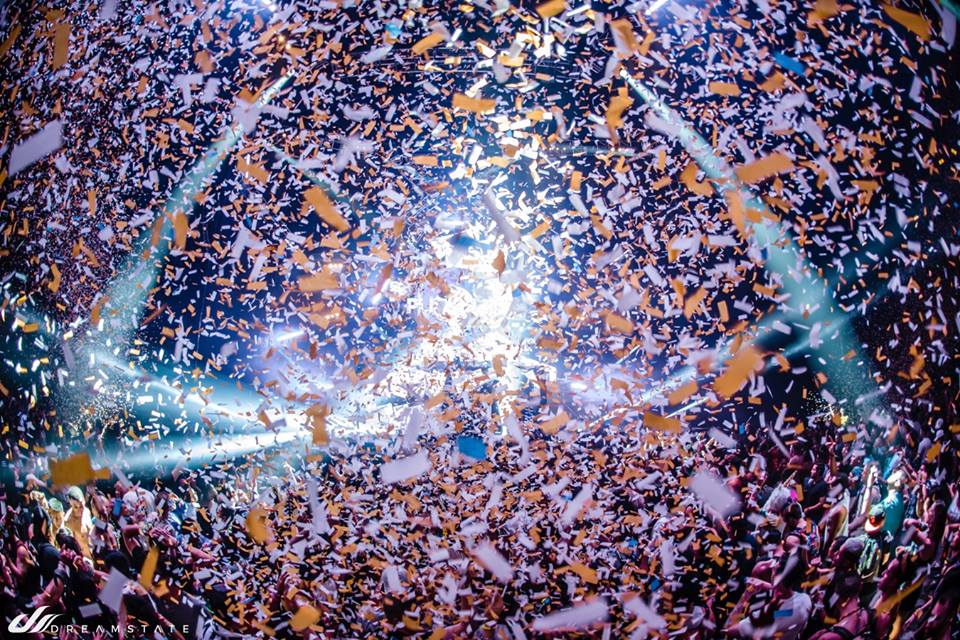 Bryan Kearney continues to puzzle me. When it comes to festival sets, he feels lost to me. I've lost count of how many times he switched genres. I say this as a person that's able to tracklist a set on the fly and keep it in mind. Here too, there were just a couple of moments of brilliance. Alex Di Stefano's new release on Kearnage is a contender for track of the year in my book. Finally hearing it live was an immense pleasure. Kearney's collaboration with Plumb All Over Again was the other significant segment. When Bryan plays, and most importantly, produces music such as this single he's a joy to listen to. It's a shame that I'm experiencing this side of him less and less as time passes by.
Dreamstate San Francisco 2017 was a tale of two stories.
There were times where I lost interest in what it offered. A combination of the artist lineup and the timetable are the principle reasons why.
However, for the most part, when all cylinders were firing, it's hard to name a better trance festival in North America. I simply wish that in the future, the small nibbles can be looked into to create a better flowing story.
---
Follow Dreamstate on Social Media:
Website | Facebook | Twitter | Instagram
Featured Photo Credit: Insomniac Events