Atmospheric, gripping, and powerful – Finnish producer Tontario has released his From Below EP on Anjunadeep.
---
Finnish producer Tontario is quickly making a name for himself as the man behind some of the most expressive, emotive music on eminent deep house label Anjunadeep. Having made his Anjunadeep debut in early 2017 with the release of his Solitude EP and captured our collective consciousness with his remix of Ólafur Arnalds' "Öldurót", today he released another atmospheric masterpiece with his newest EP, titled From Below.
Taken as a whole, Tontario's From Below EP is a spine-tingling, atmospheric work of art. Four masterfully crafted tracks take the listener through a dusky, grey atmosphere, setting a somber mood and providing the perfect atmosphere for the season ahead.
Stream Tontario – From Below EP on SoundCloud:
The EP's first track, "Löpeld", clocks in at just over five minutes, spending the first three immersing the listener in its dark, solitary mood. Beginning with the sound of dead leaves blowing in the breeze and gentle chords punctuated by the haunting sound of a vibraphone, Tontario sets the tone with emotive, closed chord progressions before breaking into a deep, grounding bassline. The effect is entrancing and immediately reminiscent of the darkest, gloomiest days of fall leading into winter.
"Rove", with Swedish producer and composer Benjamin Gustafsson, is one of the more groove-driven tracks on the EP, making it perfect for both at-home listening and a late evening out on the dancefloor. Much like its predecessor, it has a captivating quality to it, its lilting grooves and upbeat but melancholy chord progression lingering just a bit longer than you might have expected, clinging to you like a feeling you just can't quite shake.
"Vilsenhet", which translates to "disorientation" from the original Swedish, might be the most complicated and nuanced track on the EP and is also probably my favorite. The beginning of the track features ringing, resonant chords that spiral up from low to high and then back down again before a distorted, triplet-driven harp melody comes in, inspiring a sense of urgency. The entire track is awe-inspiring in its complexity, each of its individual parts working together to give the impression that it is living and breathing before a driving, tribal drum melody enters, carrying the listener along with it.
The final track, "Worriers", is a fitting conclusion, its glorious, major chords for the first time placing the listener truly at ease. About a minute in, a delicate yet powerful string melody takes over, driving the entire tune with melodic structure and rhythm alone. Perhaps fittingly, it reminds me of Ólafur Arnalds – poignant, striking, and instantly recognizable as the work of an artist who understands exactly how to use music to stir our deepest emotions.
If you haven't yet had a chance to listen to Tontario's From Below EP, tarry no longer – stream or purchase the EP on your favorite digital platform and immerse yourself into his dark, expressive world.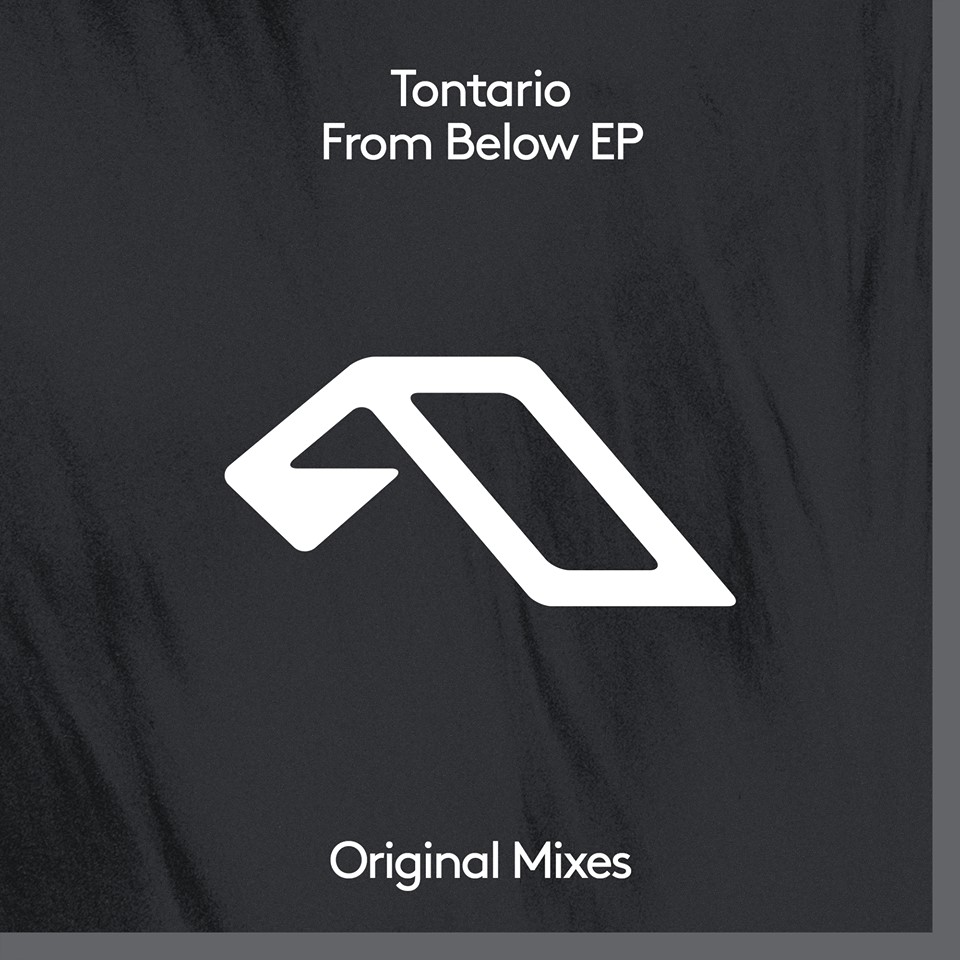 ---
Connect with Tontario on Social Media:
Facebook | Twitter | Instagram | SoundCloud
Connect with Anjunadeep on Social Media:
Website | Facebook | Twitter | Instagram | SoundCloud | YouTube