The Funk Hunters have just released a new addition to their label Westwood Recordings with "Say Something".
---
"Say Something" is The Funk Hunters' first official single from their upcoming full-length album TYPECAST, which is set to drop in early 2018. This fresh new release can be heard on Canadian radio stations and is now out for the listening pleasure of the rest of the globe.
"Say Something" is a poppy mix of modern soul and future bass, with a retro touch of rhythm and blues. The track features the rich vocals of LIINKS's Georgia Murray, whose soulful lilt sets the tone of the smooth-style jam.
The song's intro rises like a pipe organ, softly expanding through the crackling of a record player. Its melodic lyrics break the radio silence, swaying through fuzzy wubs into its airy bass refrain, beneath a textured, harmonic chorus. The jam's lyrical narrative paints a relatable portrait with which we can all identify, calling for the invaluable process of communication. 
Stream "Say Something" on Spotify:
"Say Something" is a refreshing shift from The Funk Hunters' norm, and a sample of the blend of styles we'll get to hear in TYPECAST. It's the first official radio single from The Funk Hunters' debut album, but its second release after the fist-pumping hit "Hands Up", which was unleashed just a month ago. 
The Funk Hunters have a trend of producing upbeat tunes that inspire action and empowerment. In a similar way, "Say Something" also fits this vibe. Whether if it's to a friend or a rival, speaking up is crucial. In a climate where there are so many platforms on which to be heard, many still fall silent. Raise your fist, get involved, say something.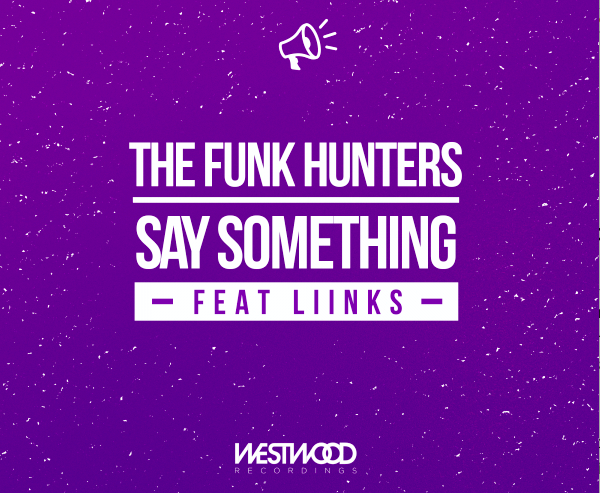 ---
Catch The Funk Hunters on Their Soul City Tour!
---
Follow The Funk Hunters on Social Media:
Website | Facebook | SoundCloud | Twitter | Instagram