Justin Jay brought his roving band of minstrels to Denver for an incredible Wednesday night performance at Bar Standard.
---
Justin Jay has made quite a name for himself over the past few years with his exceptional original productions and fun, boisterous live sets. Having been signed by Dirtybird Records while he was still in college, he has achieved an extraordinary amount in a small time, even taking a step back ahead of his latest album to rework his approach and gain some perspective before setting out to create some more innovative music.
I've had the opportunity to see Justin Jay live a few times in the past, and each performance was always wildly energetic and filled with surprises. When I saw that he was coming to Denver as part of his Home album tour, I couldn't wait to see what he would bring to the Mile High City.
TheHundred Presents has put on an array of great shows on Wednesday nights at Bar Standard, but Justin Jay's performance was one of the most hotly anticipated evenings yet.
We arrived at Bar Standard around 9:30, not too long after doors, and there was a feeling of excitement in the air. The venue started off nearly empty but quickly filled in before the first opener had even left the stage, with scores of house heads angling to get the best possible vantage point for what was to come.
I'd never attended a show at Bar Standard before this one, much to my dismay, but the Wednesday night parties that TheHundred Presents has put on this year have quickly gained a reputation for being one of the best nights of house music in Denver. Names like Jeremy Olander, Weiss, and Sinden have brought their talents alongside some solid local DJs, making for an exciting weeknight event series.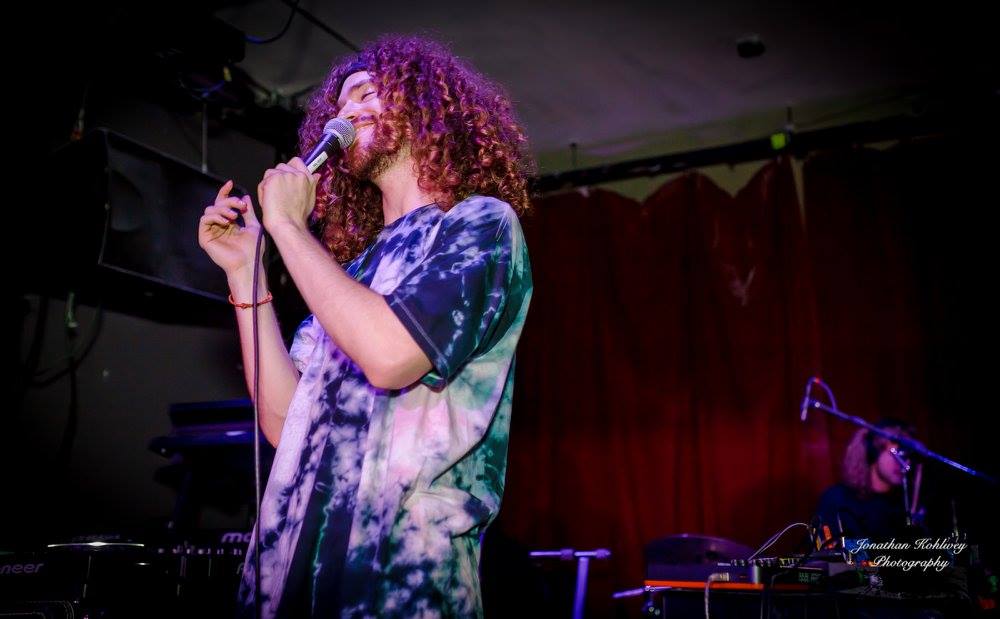 The venue itself feels like one part bar, one part venue, with very little club influence.
That is in no way a bad thing – the half-height stage lends itself to a certain intimacy with the artist onstage that you just can't get at most shows, and the laid-back bar atmosphere reminds me of attending local band shows when I was in college. In short, it was exactly the right place to see an artist like Justin Jay, who is every bit as much a performer as he is a DJ.
We caught about half of local opener Jon Medina, who laid down some low-key underground house beats for the crowd. Keeping things interesting without overshadowing the main act is always a delicate balance, and he managed just that with his set, which was made pretty clear by the number of people dancing right when they walked in the door.
When I saw the second act listed as "Fantastic Voyage DJs," I did not realize that we were going to be treated to a DJ performance by Justin's actual band.
Perhaps I'm the only one who didn't make the connection. The three of them came out and took turns on the decks, shifting the mood toward more of a funky house groove while the crowd continued to pack into the space. They all brought their own unique style to the set, but I have to say, I probably enjoyed Benny Bridges' track selection the most.
Midway through their set, the most highly anticipated opener arrived in the form of Ian's Pizza, which created a situation that I can only describe as a game of Hungry Hungry Hippos gone awry. Attendees rushed to snag a slice of some of the best pizza in Denver, and although I emerged victorious, there is not a single problem that can't be solved with more pizza.
After what felt simultaneously like hours and minutes, it was finally time for Justin Jay to take the stage.
If you've never found some time to see Justin Jay perform, add it to your to-do list immediately. Between the shock of hair, the signature tie-dye t-shirt, and what I can only describe as a million megawatt smile, he is unmistakable, and he has the sort of stage presence that makes you sit up and pay attention.
As the first golden chords of "Home" washed over the crowd, it was clear that the main event had begun. The opening track of his album of the same name, "Home" is one of those gorgeous, perfectly rendered pieces of music that transports you to a specific time and place. That they managed to do it equally flawlessly live is a testament to their talent as musicians and their chemistry when they play together.
Throughout the performance, Justin Jay and his Fantastic Voyage Band effortlessly blended live keyboard, drums, guitar, and vocals.
Justin also took to the decks, effectively doing double duty as he was DJ'ing and singing at the same time. As has been the trend with his productions, Justin applied different effects to his vocals depending on the track, allowing him to perform every single one of them live with the band, too.
Throughout their set, Justin Jay and friends hit every note you would have hoped for. They played a long list of tunes from Home including the ever-popular "Can't Hang", the beautifully chaotic "Stuck Inside My Head", and the psychedelic rock-inspired "Time", featuring some truly masterful guitar licks by Benny Bridges. They even mixed in some regular old house music, much to the delight of the crowd, and capped off the night with an encore performance of Outkast's "Roses", an unexpected but well-received choice.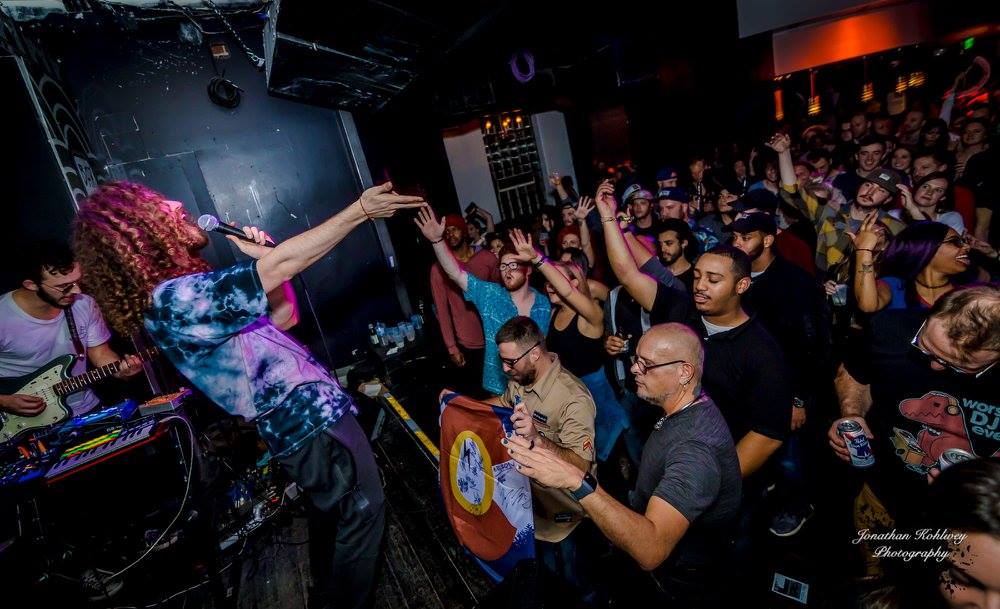 Many fans of live music have a distinct memory of the time they saw their favorite performer put on an incredible performance right before they blew up.
In every such situation without fail, the show is flawless, the energy is perfectly on point, and everything about it feels like it's heading toward something huge at an impossible speed. It's that perfect moment that you can look back on and see just how obvious it was that they were going to be something bigger than you ever imagined possible.
This felt like that moment for Justin Jay and friends.
---
Follow Justin Jay on Social Media:
Facebook | Twitter | Instagram | SoundCloud
Follow Fantastic Voyage on Social Media:
Follow TheHundred Presents on Social Media: