Get to know rising star Sweater Disco in this week's Artist Spotlight!
---
Having opened for the likes of Golf Clap, Magnetic, Indigo Child, and Walker & Royce, Michael McReynolds aka Sweater Disco, is making a splash in the Midwest House, Techno, and Underground scenes in a massive way.  Michael is from Noblesville, Indiana and is currently a senior at Indiana University-Bloomington studying audio engineering.  In addition to creating and dropping filthy beats, Michael runs his own event collective, Home Label, with two producer friends in Bloomington, Indiana.
In this week's Artist Spotlight, Sweater Disco discusses what made him want to become a DJ, how he got his amazing stage name, his signature sound, and much more.  Be on the lookout for Sweater Disco in your area and be sure to give his exclusive guest mix a listen too!
Stream EDMID Guest Mix 090 || Sweater Disco on Mixcloud:
---
What is the genesis of your DJ name?  Stated differently, wouldn't it be quite warm to wear a sweater at a disco?
When I started producing music, which would've been in early 2011, I finished my first track and immediately wanted to push it out there. Of course, along with that, I had to have some sort of artist name to publish my tracks under. I was brainstorming all sorts of stuff with one of my good friends from Noblesville High School, where I was a sophomore at the time, and I wanted it to be something that people really associated with me as a person, and not just some random, non-sequitur DJ name.
I started thinking about "sweater" something because a lot of people in my classes knew me for wearing a ton of Christmas sweaters throughout the winter, and so after throwing some more ideas around I arrived at Sweater Disco and really liked the sound of it. It's not really a complex, deeply personal DJ name, but it's a lot of fun and people seem to dig it, so I'm sticking with it!
What was your inspiration for becoming a DJ?
One of the first things I remember about dance music in my life is when I first heard early Skrillex and Deadmau5 tracks during my freshman year of high school when I was playing guitar for the school's Winter drum line. When we would go on break, everybody would just listen to music and hang out, and one of the snare drummers started playing "Kill Everybody", the Skrillex track, which piqued my interest enough to where I went home and started listening to everything he'd put out at the time. My first electronic concert was seeing him (Skrillex) and 12th Planet in Indy at the Egyptian Room, and it totally blew my mind and pushed me in the direction of DJing and producing.
How would you describe your signature style?
Up to this point, I've been playing a lot of house-influenced sounds, techno, and breaks, but I think the end goal for me is just being totally open-format and playing anything that I'm into. I've already done drum and bass shows, bass music sets, turntablist competitions, and high school proms, and I just want to be able to put everything on the table. In my opinion, creative mixing for DJs is truly about the juxtaposition that happens between the rhythms, melodies, and samples in tracks when you layer things tracks over each other, and if I can eventually create a unique sound by combining and slamming together all my influences, then I'll be happy.
If you could play a b2b set with any artist, who would it be and why?
For where I am musically right now, I'd want to play a b2b set with Ryan Forever, who went by Ryan Farber up until recently. His mixing style is very open format, and I heard a recent mix he did in which he mixes from acid-influenced breaks to juke to grime to wherever else, and that's exactly the mindset that I want to be in when I play. Beyond that, it would be a joy to play with anybody who's a serious crate-digger and just toss unknown tunes back and forth. The sense of friendly competition with that type of set makes it really enjoyable to play.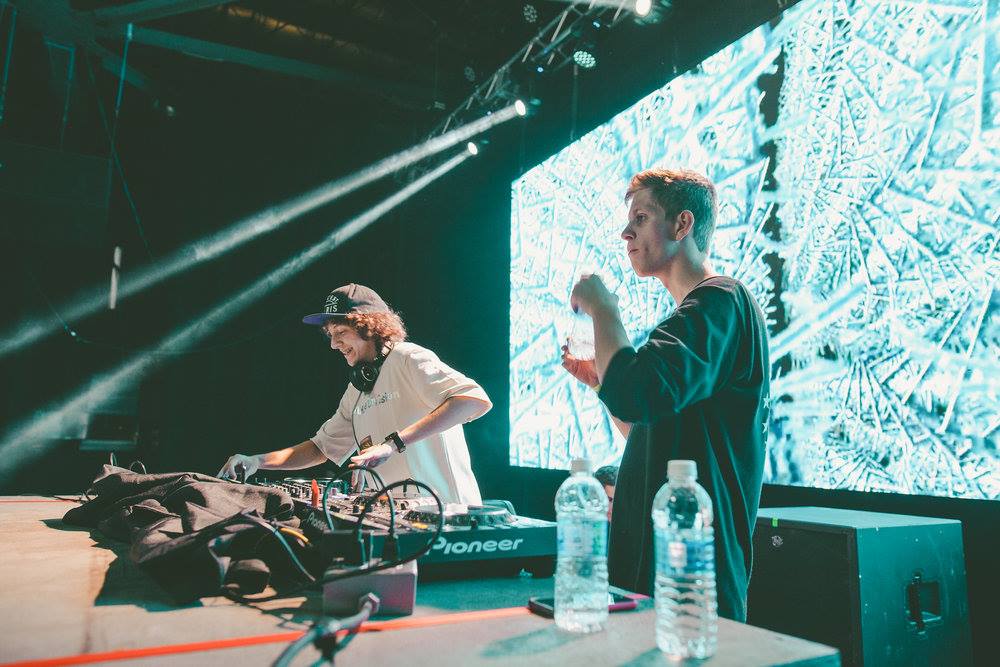 Do you have a favorite event that you've been able to play?
House parties in Bloomington take the cake for me so far, just in terms of intimacy and vibes. I've been throwing parties with my crew Home Planet for the last two years, which have all been incredible, and pretty much set the standard for me in terms of the type of party I want to play. We could get away with playing anything, completely open format and experimental, and we still drew a huge crowd every time.
When you aren't DJ'ing, what do you do for a living?
I'm a full-time audio engineering student at IU, in Bloomington, so that takes up the half of my time outside of DJing. It's not a "living" yet (haha) but I've been freelancing mixing and mastering services using a lot of the skills I've learned from the courses.
If you could pick three artists to listen to for the rest of your life, who would they be and why?
Totally Enormous Extinct Dinosaurs would have to be #1 since he's probably my biggest influence song-writing wise. The White Stripes would be #2, and Ardalan #3, because I think I could draw personal inspiration from them indefinitely, on both a mixing and composition front.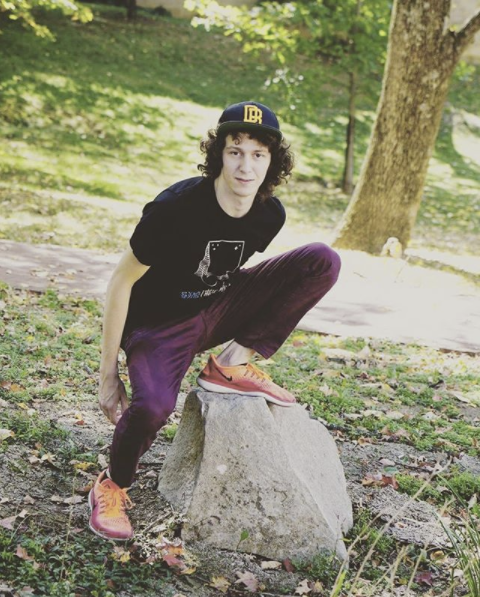 Where is a dream venue that you'd like to play?
Somewhere intimate with a good sound system like Smart Bar (Chicago) or Grasshopper Underground (Detroit) would be perfect for what I like to play, and it's the most fun to connect with the crowd in spaces like that.
What is your favorite music festival and why?
I'm not highly experienced in festivals, but Movement in Detroit was the best festival experience I've ever had. The people attending were knowledgeable and fun, and all the DJs really brought it to the table hard because it's such a historic festival.
Which artist was your introduction to electronic music?
My mom bought me and my sister "4×4=12" by Deadmau5 when I was a freshman in high school, and we played it constantly when we drove to school.
Give a shout out to the person(s) you most respect in your life!
I'll take the cliche route only because it's true, and say that my parents (so, two people) are the people who I most respect. From them, I've learned a lot of skills that guide me through life situations, and some bits of wisdom that I've applied to DJing and event planning constantly. Honorable mentions to Eric Wood and Nick King (who I run Home Planet with) and Nick Rivera for all of their dedication and passion for promoting and playing good music!
Finally, what is your favorite pizza?
As a Bloomington guy, I have to say Mother Bear's is the best, I usually go with something simple like mushroom and pepperoni.
---
Follow Sweater Disco on Social Media:
Facebook | Twitter | Instagram | SoundCloud