Cash Cash sat down for a chat over Halloween to discuss their recent releases, their positive vibe, and more!
---
Cash Cash has been a household name for many since their track "Take Me Home" absolutely crushed it in 2013. The track was among the electronic songs that broke into the mainstream like Zedd's "Clarity" and Martin Garrix's "Animals," kick-starting their successful career.
Through collaborations with artists of many different sounds, Cash Cash has managed to tastefully bring genres like pop, hip-hop, and rock into electronic music.Recently, they've graced us with catchy tracks, "Matches," and "All My Love", and album Blood, Sweat, & 3 Years, showing off their blend of styles in the studio.
We had the chance to catch up with two of the three members of Cash Cash, Jean Paul Makhlouf and Sam Frisch, before their packed Halloween set at Ann Arbor's Necto Nightclub.
Listen to their track "Matches" and read on for our chat with them below!
---
This is the fourth show on your Halloween run, following shows in Indianapolis and Haunted Fest in Pittsburgh. Did you guys go through any special preparations to make these shows extra spooky?
JP: You know we didn't really think of anything to make them extra spooky but you know it's Halloween so people get crazy and we get a little crazier because we feed off their energy. So there's definitely a sense of weirdness in the air.
What are the best Halloween costumes each of you has ever come up with?
JP: You know we've been really good with Halloween but this year we've been busy.
Sam: We did some good face paint one year.
JP: One year we did Spiderman, oh no Superman! We had all the masks on. And one year we did all the superheroes with Batman and Captain America.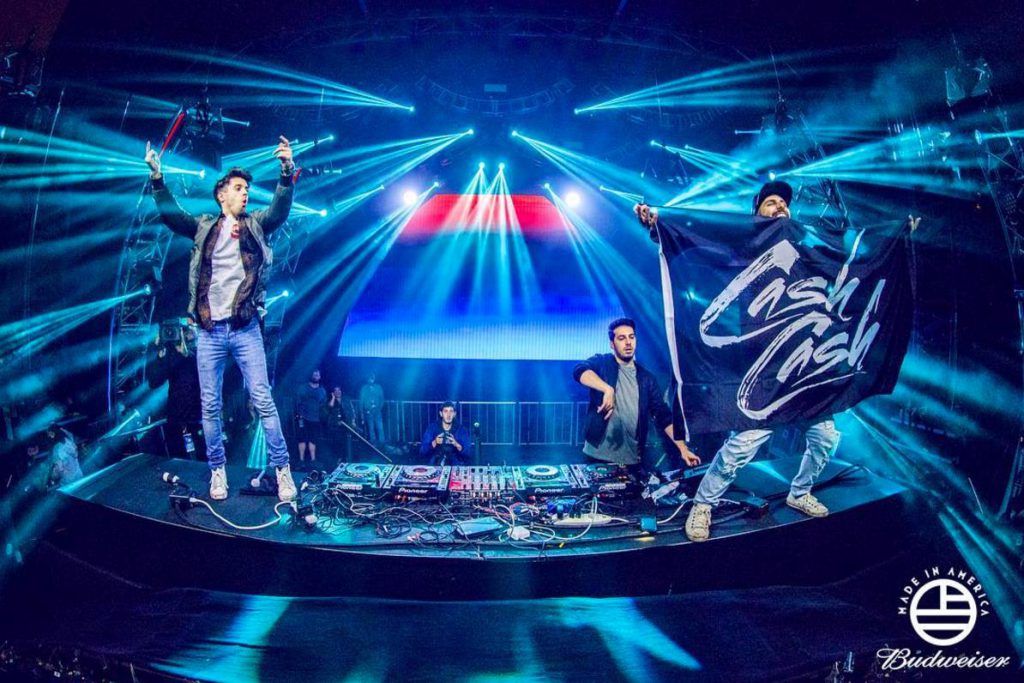 You went on an awesome Asia tour this summer playing shows in places like Japan and Indonesia, did you have any favorite cities or crowds while on tour?
JP: Probably Indonesia, that was a good one. That whole tour was really good. People would just sing all the words and were really die-hard fans.
Sam: Yeah it was really cool, South Korea was really good, and Japan.
Your newest track "All My Love" with Conor Maynard has been a huge hit. What was your process for writing that tune—did you have the vocals locked down or produce the beat first?
JP: That one, we actually made it first and then sent it to Conor. And then Conor fell in love with the song and told us he definitely wanted to do it and sang after that. It was a really easy song to put together – Conor's got a great voice so after he got the track he cut it in like a day and sent it back to us. It's an emotional song and his voice is really emotional so it brought out the emotion really well.
Sam: Yeah he was great, really fun to work with!
Almost all of your songs promote love and happiness, are positive messages something you strive for in all of your music, and have you seen your music touch the lives of fans?
JP: Yeah, most of our songs really have that emotional vibe, whether it's talking about love or good vibes and stuff. Sometimes we do fun songs too like the song "Devil" we put out or the song "Millionaire" which is more on the urban side.
We just love music that makes us feel something because if we feel something then the person listening to it will feel something, and that's why we do music. It's not just for us to listen to in our rooms, it's to reach people and help people who are going through things or give somebody some kind of spiritual feeling when they hear the music.
With festival season coming to a close, a ton of new music has dropped lately. What are some of your favorite fresh tracks from fellow artists?
JP: Our buddy Gazzo just put out this awesome song with our friend American Authors – it's a really cool song. It's another one of those good vibes songs about friends and good times. We all grew up together so that's a really cool one.
Sam: The New Oliver put out a new album, the whole album's really good
JP: We just remixed P!nk's new single, and that song's really good. The original was great. We did a fun remix of it.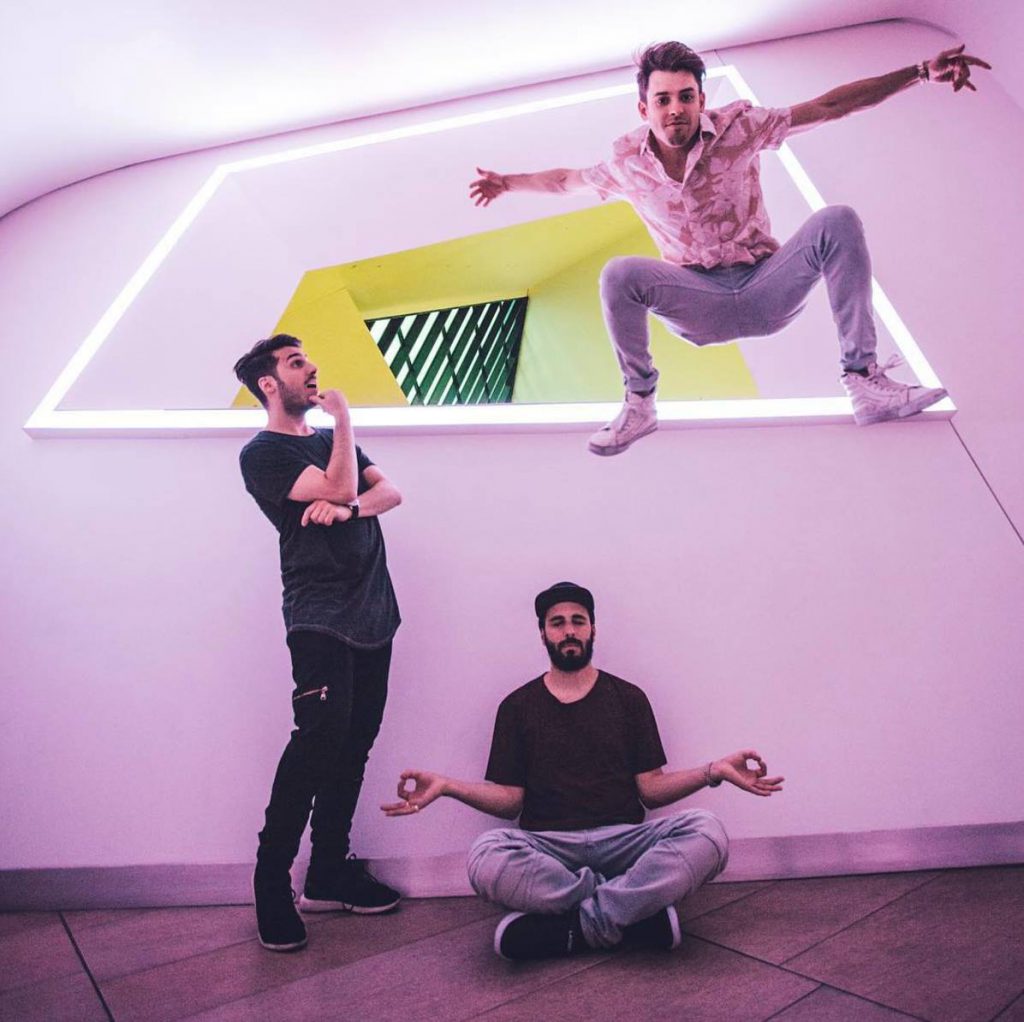 What's the most iconic b2b set you guys have ever played, and who would you love to go b2b with in the future?
JP: Hmm, we did b2b with Tritonal which was super fun.
I think you guys did that here right?
JP: Yeah we did! We don't do that much b2b to be honest, which is why that one stood out. It's always fun, when you see your friends on the road it's always cool. There's been a ton of times when we have a party with people jumping on and off the decks.
Sam: Yeah Tritonal's always good, we have good memories with those guys.
We've seen your earlier work pop up in The Sonic the Hedgehog series, specifically Sonic Colors and remixes of Sonic Generations, how did that pairing occur? Would we be seeing more Sonic collaborations anytime soon?
JP: They hit us up to remix some of their classic songs and we grew up with Sonic, so for us, that was like wow, that'd be a privilege.
We remixed a lot of the songs and working with that whole team was really cool. They're really passionate people about what they do and we're passionate about what we do, so we hit it off really easy.
I don't see any more Sonic work right now because we're so busy, but it was really fun! Maybe down the road, we'll see.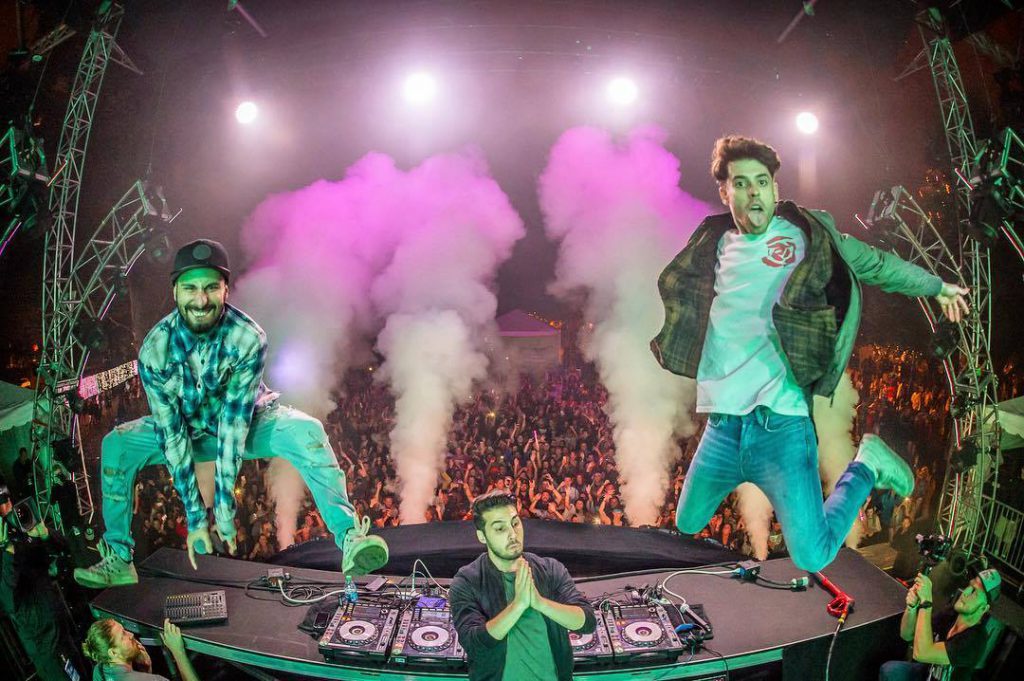 It's been two years since the last time you played Necto in Ann Arbor, how do you feel you've grown in the time since we last saw you?
JP: I'm about the same size, haven't grown much I'm just chilling…. Nah, we've grown a lot we've put out a lot of music since then. "All My Love" I was really proud of that one, and "Matches" was another one that I was really proud of.
Sam: We also put out a full-length album, Blood, Sweat, and 3 Years.
JP: Yeah that album for us is like our crown jewel. We're really proud of that because it has so many features on it and was so hard to put together, so when it came out it really felt like something special. Really diverse record from like hip-hop to rap artists, and rock artists to pop artists – a really special one.
Is there a favorite track on there for either of you guys?
JP: Maybe "Millionaire," ah that's a tough one. Maybe "Lightning" and "Millionaire" for me.
Sam: I love "How to Love," I think that's my favorite one on there.
Are there any exciting new releases or other Cash Cash news that you can share with your fans?
Our next single is going to be a really awesome collab. I don't want to give it away yet, but it's an artist that we really look up to and is a total legend. The only hint that I can give… actually nope I'm not giving you any hints…but it's gonna be special.
We're known for working with really random artists and bringing them to EDM like Christina Perri, Fitz and the Tantrums, Bebe Rexha, even Nelly – that was a cool one. Busta Rhymes, B.O.B. We're always doing really unique features and this one is just as unique.
I'm very excited to hear it, well thank you guys for talking with me!  
Of course, now we gotta make our Halloween Costumes!
---
Follow Cash Cash on Social Media:
Website | Facebook | Twitter | Instagram | SoundCloud