After years of patiently waiting, the Pryda-faithful have finally received the first-ever EP under the Tonja Holma alias!
---
Back in May, Eric Prydz announced the launch of his Pryda Presents imprint with the release of Cristoph's track "Feel". At the end of that announcement was a sentence that got fans all over the world excited, "Second release planned for Pryda Presents is Tonja Holma…"
The reason that this came with such anticipation is due to the fact that Prydz has only teased the Tonja Holma alias in the past, never giving it an official release…until today. Out now as a Beatport Exclusive, Eric Prydz has finally debuted Tonja Holma with the Tonja EP. Featuring four tracks, the EP is already a must-buy for any Pryda lover and has been well received for its stripped-down progressive sound.
Those who have followed Prydz for some time will definitely know the first two tracks on the EP, "Trippleton" and "Spanish Delight".
Featured in two separate essential mixes, "Spanish Delight" surfaced in 2013 and "Trippleton" was seen in 2015 when he spun with Jeremy Olander. Rounding out the Tonja EP are "Loco" and "Global" which are welcome additions to the debut.
Purchase the Tonja EP exclusively on Beatport!
As a Beatport Exclusive, we don't expect to see this EP available on other purchasing platforms for two weeks. Don't fret though, as a fan-made continuous mix to give you a taste of how the EP flows and streams of each track have surfaced. Stream it below and let us know what your thoughts on the debut of Tonja Holma are in the comments!
Check out this fan-made Tonja EP Continuous Mix on SoundCloud:
Stream "Trippleton" on SoundCloud:
Stream "Spanish Delight" on SoundCloud:
Stream "Loco" on SoundCloud:
Stream "Global" on SoundCloud:
---
Tonja Holma – Tonja EP – Tracklist:
Trippleton
Spanish Delight
Loco
Global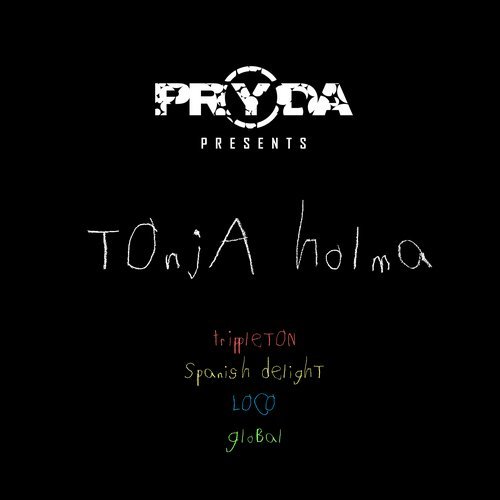 ---
About Eric Prydz:
For over ten years, Eric Prydz has been synonymous with immaculately produced and unique sounding electronic music. The Platinum-selling producer is responsible for some of the biggest progressive house tracks of the last decade, not to mention some of the most technically impressive live shows of any touring artist.
As a solo artist, Prydz has headlined some of the world's most storied venues, from Madison Square Garden to Brixton Academy and Alexandra Palace, earned multiple Grammy nominations and topped charts with his alter-egos Pryda and Cirez D. Despite the headline-grabbing shows and releases, Prydz remains reclusive. It's his dedication to his craft as a producer and DJ that leaves him in the highly enviable and singular position of appealing to dance music's underground connoisseurs and main-stage masses alike.
---
Connect with Eric Prydz on Social Media:
Website | Facebook | Twitter | SoundCloud | YouTube